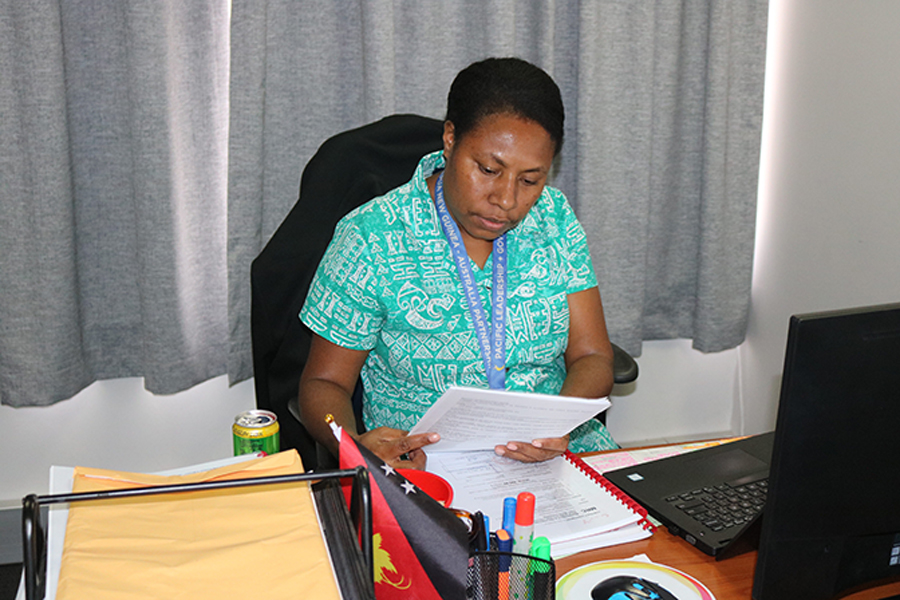 Reading Time:
3
min read
Ancilla Yendi is Executive Manager, Monitoring and Evaluation (M&E), at the Department of Higher Education, Research, Science and Technology (DHERST) in Papua New Guinea (PNG). She works for a new project management unit, which has been tasked with monitoring large infrastructure projects at colleges and universities. As one of DHERST staff who has assumed a new role, Ancilla managed to grow her capacity to perform M&E through a collaboration with COL.
"Many of the project-management instruments are new to us, and COL's course helped me understand the key elements in the project-management cycle," she says.
COL has supported DHERST to design an online-plus-workplace learning approach, implement online learning, and select a TVET provider to offer a formal project management certificate using what the team do at work as evidence of competence.
Ancilla completed the online course in six weeks and has already started putting the new knowledge into practice.
"I can now be more effective in the new big project that I have just been assigned to build infrastructure for a new institute, and it will also help me develop M&E frameworks for other projects in the higher education sector," she notes.
DHERST staff will also have an opportunity to work towards a formal project management qualification through blended learning. Future plans include extension of the model to solve other skills development challenges facing PNG.
"This is just one of 11 online-plus-workplace learning projects that COL is implementing across the Commonwealth," says COL Education Specialist: TVSD. "This is a cost-effective way to build relevant skills, both for pre-employment training for youth and throughout people's lives."