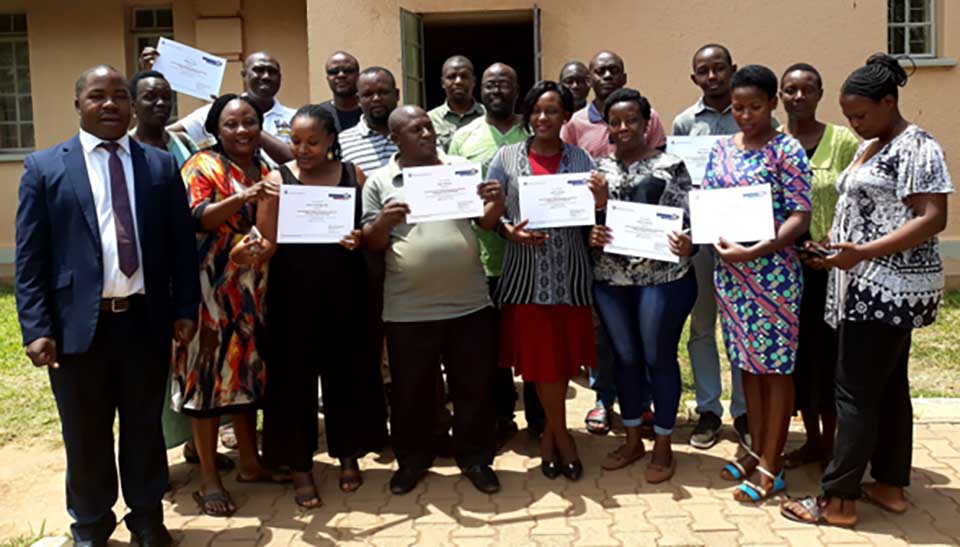 Reading Time:
3
min read
Makerere University's College of Education and External Studies (CEES) in Uganda implemented COL's Commonwealth Digital Education Leadership Training in Action (C-DELTA) through a series of workshops in March 2019.
Sixty teachers from various departments of CEES received training at the Center for Teaching and Learning Support. Participants learned how to use the C-DELTA platform so they can serve as champions of digital education skills among fellow teachers as well as students.
In his address to the third cohort, the Deputy Principal, Associate Prof. Paul Muyinda Birevu applauded COL for its support in organising the training, including the preparation of the trainers' guide and the presentation resources for the workshops.
Sentumbwe Damalie, a teacher trainer at Makerere University's School of Education, reflected on the training, "The knowledge I have gained is going to help me develop into a responsible 'digital citizen'. First, I want to work on my online presence – digital identity. Second, I want to identify the networks that can grow my personal and professional life and capitalise on them. Third, I want to encourage my colleagues and Economics students to enroll in the C-DELTA training."
COL's Education Specialist: eLearning, Dr. Sanjaya Mishra, comments on the significant potential of this capacity building for digital education skills in Uganda, saying, "We expect all the teachers trained to encourage their students in the University to register on the C-DELTA platform and monitor their progress through the facilities on the platform. The objectives of the C-DELTA platform will be achieved only if a large number of students make use of it to become lifelong self-learners in the 21st century."