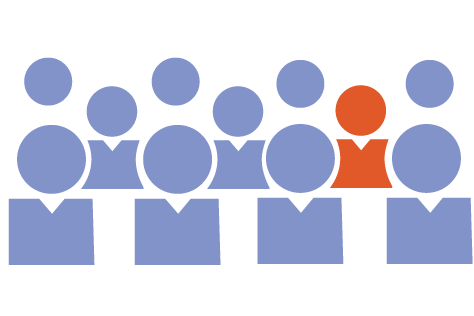 Reading Time:
7
min read
"Developing Learning Design and Analytics for Student Success" was originally published in the November 2016 issue of Connections, as part of the regular feature "Our Commonwealth".
The Open University (OU) continually reviews the delivery of its courses and their impact on student experience. The growth of learning analytics has offered a valuable opportunity to optimise learning and teaching, and to provide proactive, directed student support services. This technology has been useful in assisting students who are susceptible to non-completion of planned study, and it provides an early alert system to warn if this is likely to be the case.
The OU underpinned these developments by becoming, in the autumn of 2014, the first university in the world to develop and adopt a policy relating to the ethical uses of student data for learning analytics. Two technologically innovative approaches have played a major role in the programme of work initiated in 2014: analytics for learning design and the OU Analyse predictive analytics tool.
Learning design is the practice of planning, sequencing and managing learning activities. Adoption of this approach, and an associated online bank of curriculum data, means that the OU for the first time can empirically analyse the design of its modules. By linking learning designs with student satisfaction and success measures, it became possible to systematically identify, measure and improve critical aspects of students' learning experience.
OU Analyse uses predictive analytics to flag students deemed less likely to submit their next assignment, thus facilitating proactive interventions. The tool applies advanced statistical and machine learning techniques to trace the data associated with students' online engagement and thereby generate actionable indicators.
Dr Bart Rienties, Reader in Learning Analytics at the OU, indicates that a marriage between learning design and predictive analytics would help educational institutions to maximise the opportunities of powerful, actionable analytics to support students' learning.
The results brought about changes in staff development and in approaches to monitoring and improving module designs, as well as creating models for how learning design impacts learners. As a result, a better understanding was gained of how some forms of design (for example, those incorporating collaboration and communication activities) lead to improved performance and retention. OU Analyse has also made it possible for tutors to use just one simple indicator to monitor student engagement.
The development of the policy relating to the ethical uses of student data for learning analytics was fundamental to overcoming internal cultural barriers. By examining in detail the uses of student data and setting clear boundaries, it was possible to reach a shared understanding of the opportunities offered. Students, as key stakeholders, made a significant contribution to this work.
The OU Analyse predictive approach was scaled to cover over 45,000 students in 2015/16 and has been tested in a traditional university setting, resulting in other UK and overseas higher education institutions expressing interest in piloting the tool. The ground-breaking ethics policy has influenced the application of learning analytics across other parts of the OU and is published under a Creative Commons licence for other institutions' use.
New projects using learning design data are already underway, allowing the OU to measure key learning outcomes, learning gains, personal development scales and readiness for employment. These measures are anticipated elements of the new Teaching Excellence Framework, which was introduced by the UK Government to recognise and reward excellent learning and teaching and will be implemented in 2017.
Dr Rienties has stated: "Learning analytics has the power to transform the potential of students into effective learning by providing personalised learning paths and tailored feedback. Institutions who want to start using learning analytics can learn from good-practice (http://evidence.laceproject.eu/) and should focus on identifying how flexible learning designs can help students on their optimal learning journey."