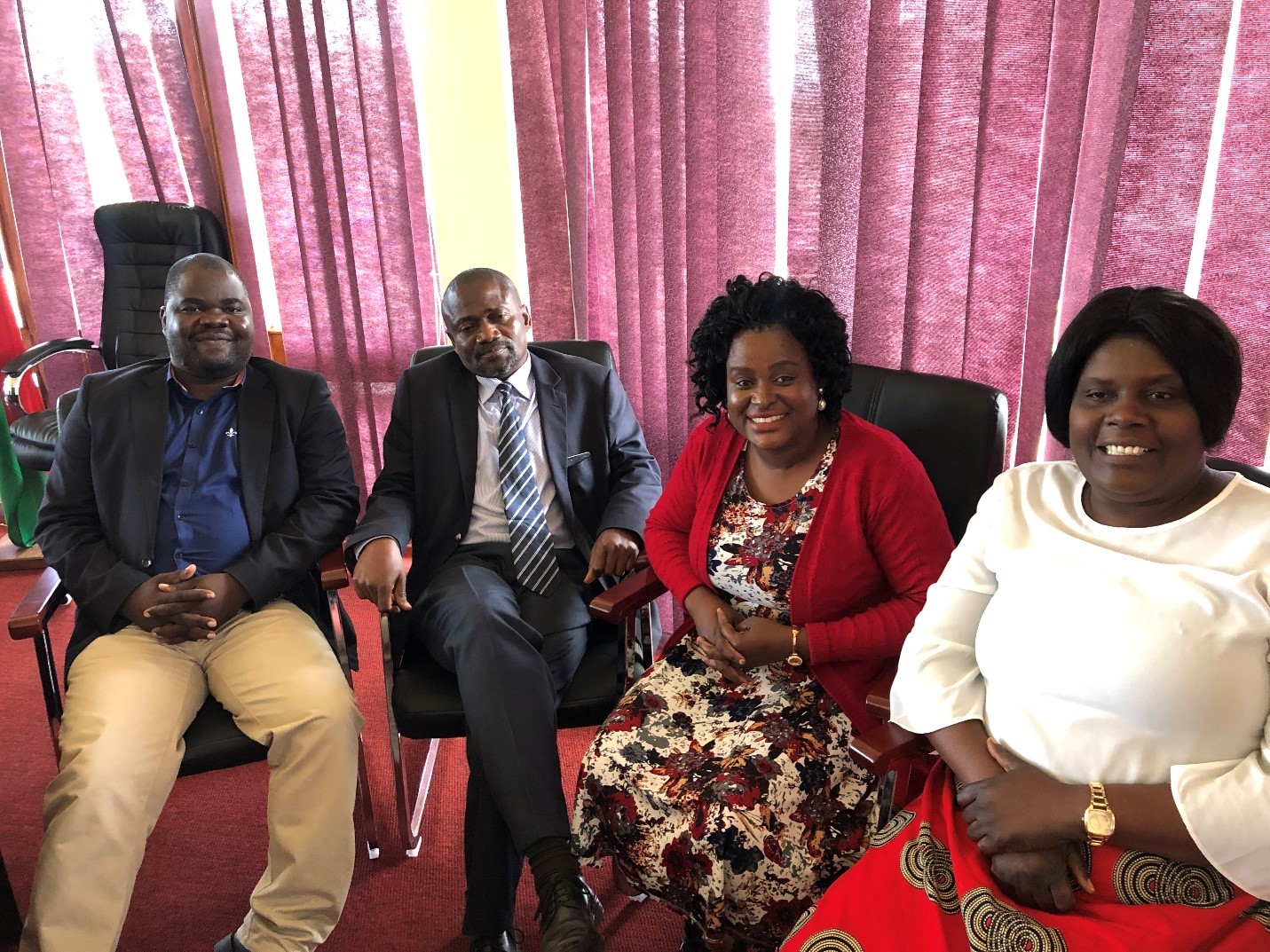 Reading Time:
3
min read
The Ministry of Education, Science and Technology in Lilongwe, Malawi held meetings with COL's Education Specialist: Open Schooling, Dr Tony Mays on 6 and 7 June 2019 to explore the ongoing development of the Open and Innovative Schooling (OIS) model in Malawi where COL is supporting the implementation. The first day of the meeting involved both senior Ministry officials as well as staff of the implementing agency, the Malawi College of Distance Education (MCDE). MCDE began work on content development in Phase 1 of the model in December 2018 and the development team is now about half way to its target of 2,500 curriculum-related OER.
The discussions reflected on progress made to date and lessons learned while also identifying key questions about the implementation model and related monitoring and evaluation (M&E) strategy. COL supported a subsequent M&E strategy development workshop later in June in preparation for the plan to quality assure the draft learning content in October and in December 2019 to train centre managers and teachers for piloting the model from the start of 2020.
Dr Mays said, "MCDE has a long history of supporting out-of-school youth in Malawi through the provision of printed materials and contact support provided after hours by mainstream schools. We hope that the move from printed to digital resources can help address the logistical challenges inherent in a reliance on printed materials but also, with support to teachers and centre managers in adopting a resource-based learning approach, to help improve access, retention, success and progression."
Pictured: The core OIS team at MCDE (left to right): Eliezer Mwanahata, tutor, Henry Gwede, Acting Deputy Director and Project Manager, Victoria Kalaya, tutor, Noria Nchingula, tutor.