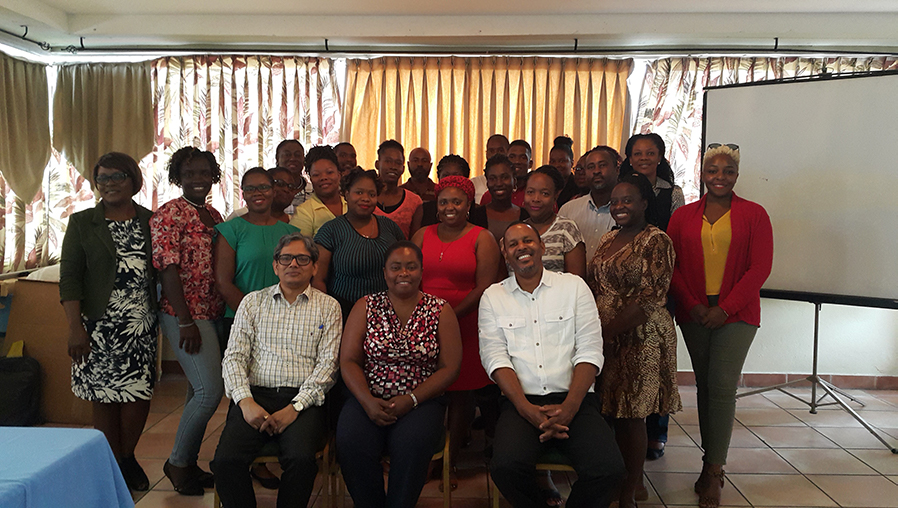 Reading Time:
2
min read
The Commonwealth of Learning (COL) in collaboration with the Ministry of Education, Science and Technology, Antigua and Barbuda, organised a two-day train-the-trainers workshop from May 31 to June 1, 2018, to promote the use of the Commonwealth Digital Education Leadership Training in Action (C-DELTA) platform in the country.
"The C-DELTA programme has been designed through international collaboration to prepare teachers and students to effectively use digital skills for lifelong learning. It strengthens the ICT education policy commitment of Antigua and Barbuda to harness ICT effectively for teaching and learning," said COL Education Specialist: eLearning, Dr Sanjaya Mishra. Digital education skills would support lifelong learning by fostering a self-directed and self-determined learning environment.
Thirty teachers from 29 Schools attended the workshop co-facilitated by Dr Mishra and Mr Royston Emmanuel, eLearning Specialist at Sir Arthur Lewis Community College, St Lucia. Ms Stacey Mascall, acting Assistant Director of Education Planning, Training, Research and Educational Services, Ministry of Education, Science and Technology, is the coordinator for the programme in Antigua and Barbuda.