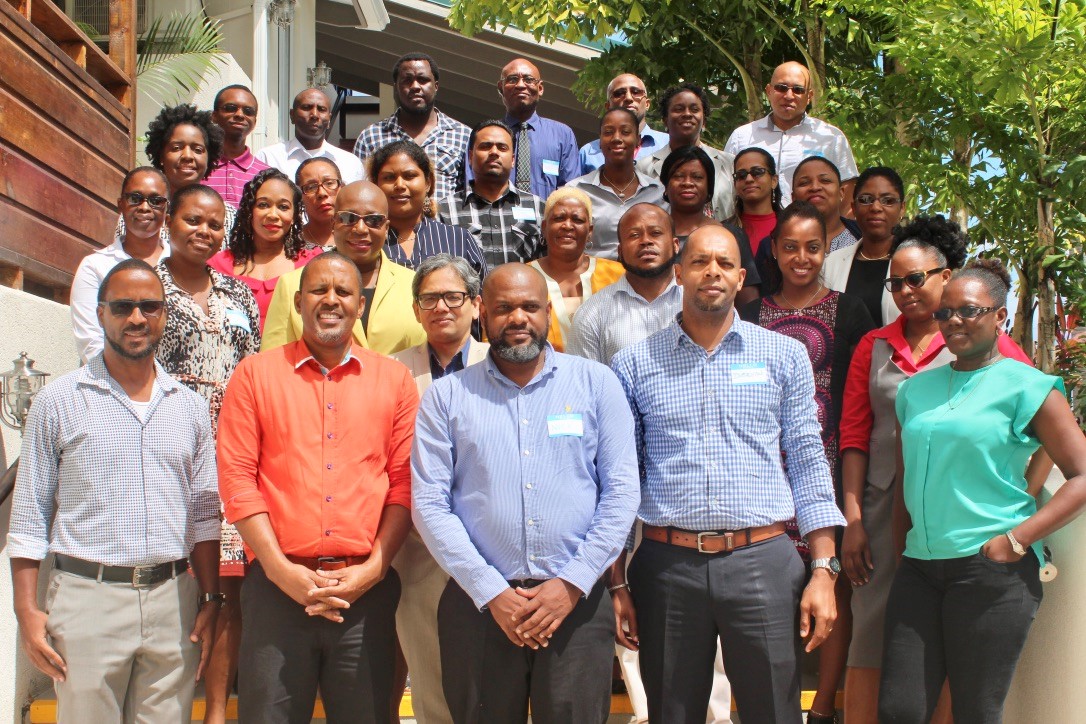 Reading Time:
3
min read
The Commonwealth of Learning (COL) in collaboration with the Ministry of Education, Innovation, Gender Relations and Sustainable Development in Saint Lucia organised a three-day train the trainers workshop to promote the use of the Commonwealth Digital Education Leadership Training in Action (C-DELTA) platform in the country from 28-30 May 2018.
Inaugurating the workshop, Saint Lucia's Minister of Education, Honorable Dr Gale T.C. Rigobert, noted that "digital education is vital for 21st century education in Saint Lucia. We are thankful to COL for starting C-DELTA for our students and teachers." The Minister underscored the importance of this activity and highlighted its congruence with both the Ministry's and government's policies towards utilising information and communication technologies in education.
"The C-DELTA programme is vital for the Caribbean region, especially when the CXC is ready to adopt e-testing for its secondary examination. Digital education skills would support lifelong learning by fostering a self-directed and self-determined learning environment," – said COL Education Specialist: eLearning, Dr Sanjaya Mishra.
The workshop was co-facilitated by the eLearning Specialist, Dr Royston Emmanuel, at Sir Arthur Lewis Community College (SALCC) and Dr Mishra. COL's Focal Point and Curriculum Specialist for ICT in the Ministry, Mr Germain Anthony, coordinates the C-DELTA programme in Saint Lucia. 26 participants from 22 secondary schools, including staff of SALCC and the National Skills Development Centre attended the workshop.