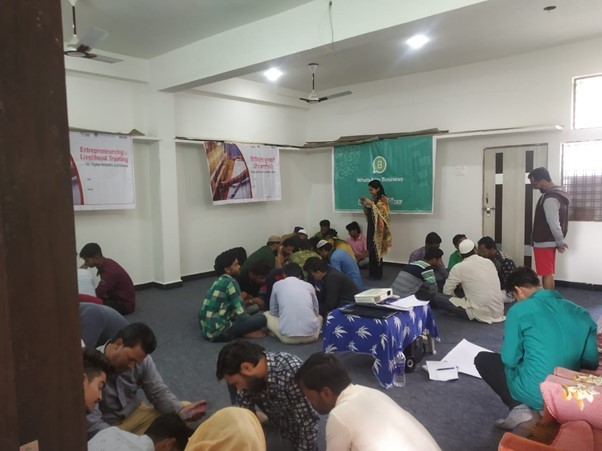 Reading Time:
3
min read
COL has supported Digital Empowerment Foundation (DEF), India to build digital skills of 2,000 artisans and weavers from marginalised communities to improve livelihoods. The focus was on bookkeeping, cataloguing, using design platforms and digital payments, e-commerce. Programme participants also learned about availing government support schemes for weavers.
Osama Manzar, DEF Founder and Director, said, "Textile is the second largest employment generator sector in India after agriculture, and handicrafts community was rendered hollow due to COVID-19 crisis. The economy crashed, affecting the supply chain and plummeted the savings of many households. Digital capacity building of the weavers and artisans with the support of COL has improved livelihoods in difficult circumstances."
Training activities in target communities were conducted both prior to and during the COVID-19 lockdown, and participants reported a significant shift in the way they utilise their smartphones for livelihood opportunities. Over half noted a marginal increase in their monthly income after the training, as they use social-media platforms for business. With dedicated online pages, they are now able to reach wider audiences and increase their sales, especially during the lockdown.
Dr Sanjaya Mishra, Education Specialist: eLearning, COL, said, "The support provided by DEF in planning and implementing the training for the weaver communities during crisis is an example of how digital tools can enhance livelihoods and empower citizens."