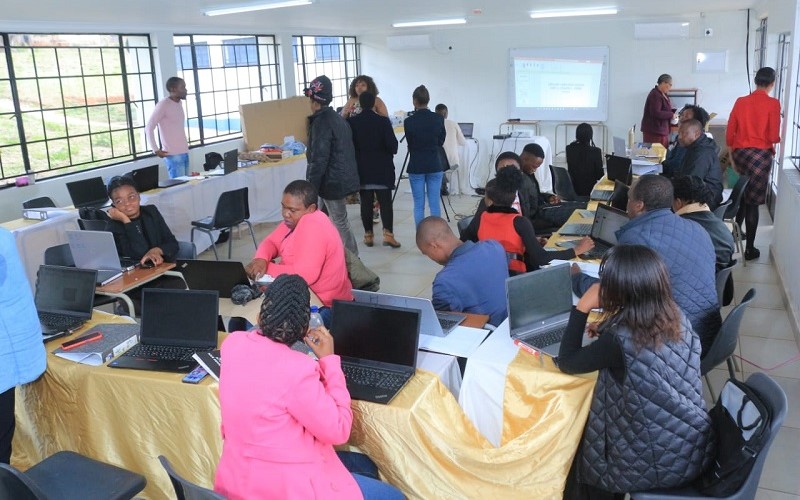 Reading Time:
4
min read
The Commonwealth of Learning (COL) is supporting the Emlalatini Development Centre (EDC), Eswatini in migrating from a print-based to a digital and blended model of open schooling provision.
As part of this process, COL supported the acquisition of technical equipment to establish a media development centre along with staff training to develop digital educational media using the new equipment.
Ms Celiwe Dlamini, Commissioning Editor for the Eswatini Television Authority, who facilitated the training, observed:
"Twenty-two participants with diverse backgrounds attended the ten-day multimedia production training. Most had no prior experience in multimedia production, but they demonstrated enthusiasm and a willingness to learn. They responded positively to the training and expressed a desire to continue learning and developing their skills in this area."
The culmination of the workshop was marked by the production of various multimedia materials by the participating teachers, a tangible testament to their newfound skills with videos of the subject chosen to upload on the school's YouTube channel. Participants actively created various multimedia materials such as pictures, sound recordings for podcasts and shooting cutaways. They were then assigned a task as producer, editor/camera operator or scriptwriter, while they all had the opportunity to learn television presentations.
Dr Tony Mays, COL's Education Specialist for Open Schooling, noted that the move into the virtual space represents a profound shift for EDC but will contribute to greater resilience in the schooling system in the face of any future challenges to traditional schooling, such as the recent Covid-19 pandemic or the growing incidence of climate change-related disruptions. He added, "Contemporary students increasingly expect learning to be supported with video content, animations and other interactive features. Helping teachers to develop the skills to do this requires an iterative process of ongoing training and support. A good foundation was established with the first ten-day training workshop."