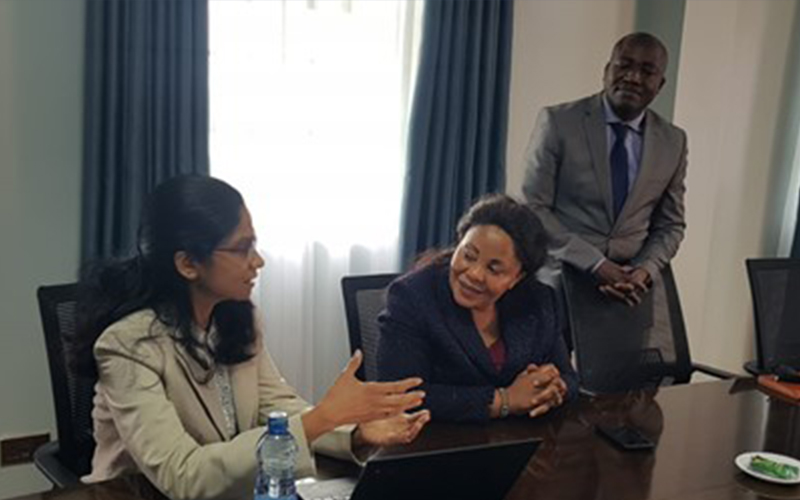 Reading Time:
3
min read
Flexibility and cost effectiveness have made virtual labs a viable option in experiment-oriented training and education especially due to the impact on education created by the COVID-19 pandemic. COL has organised a regional workshop on the use of virtual labs in TVET for practitioners from Kenya, Malawi, Tanzania, Uganda and Zambia. The workshop aims to provide trainers with the necessary skills to incorporate internet-based experimentation in their practice. Learners in science and engineering will have remote access to a real-life simulation-based workshop environment providing them a deep sense of involvement.
Hosted by Kenya Technical Trainers College (KTTC), Nairobi, the three-day workshop was launched earlier this week by Dr Margaret Mwakima, Principal Secretary, Department of Vocational and Technical Training (VTT), Ministry of Education. Speaking at the event, the Principal Secretary stressed the immense potential of virtual labs which are also cost effective in comparison to physical ones. Dr Edwin Tarno, the Chief Principal of KTTC was also in attendance.
Dr Krishnashree Achuthan of Amrita University (AU), India is leading the workshop facilitation team to create a range of interactive exercises for supporting teachers as well as tools for assessment of learning for inclusion in the virtual labs.
COL's regional office (CEMCA, Delhi) had initiated collaboration with AU, the national lead for a project of India's Ministry of Education on setting up large number of virtual labs, to facilitate a number of capacity building workshops in Asia to support teachers. For the current in-person workshop, three experts designated by the university to train over thirty master trainers from five countries.
Reiterating COL's commitment for supporting capacity building in partner institutions in the Commonwealth, Robert Okinda, Adviser: Skills at COL said: "This workshop on virtual labs is a continuation of our efforts to provide comprehensive training to TVET trainers for integrating blended approaches".