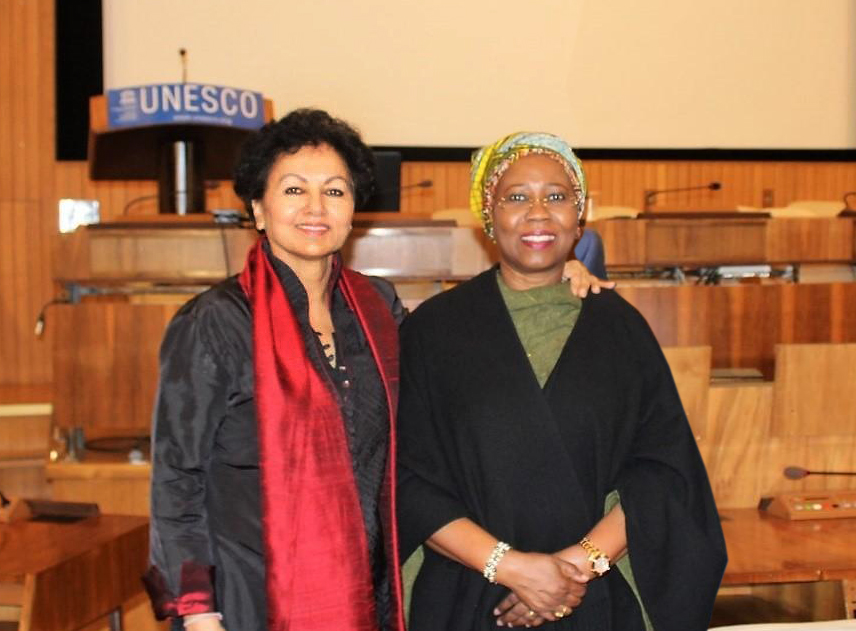 Reading Time:
3
min read
At the Dialogue on "How ICTs Can Help Achieve Progress towards the Sustainable Development Goals" held on 6th November 2018 at UNESCO Headquarters, Paris, COL President and CEO, Professor Asha Kanwar, stressed in her presentation titled "Achieving SDG 4: are ICTs the answer?" the need for educational institutions to change the "brick and mortar mindset" and embrace the use of ICT through unconventional teaching methodologies to achieve scale. She proposed the need for a paradigm shift to achieve progress. This shift should harness the potential of ICT for education and lifelong learning by moving beyond conventional pedagogy to foster innovation as well as involve the community.
By the year 2025, four new universities will be needed to cater to 30,000 additional learners each week in order to accommodate those who will reach enrolment age. "Technology-enabled learning can break open the ivory towers of tertiary education to meet this growing demand," said Professor Kanwar. She observed that 31 open universities in the Commonwealth have helped to increase access and equity to lifelong learning opportunities through a flexible, innovative and cost-efficient approach.
Professor Kanwar encouraged the advancement of inclusive education for people with disabilities through the use of assistive technologies such as voice typing, pointing devices and refreshable braille display. Using learning analytics in teaching and learning will empower teachers to provide personalised support and guidance to the learners. It will also help in strengthening overall learning outcomes by fostering mastery learning.
The Dialogue was organised by the Commonwealth Group at UNESCO, in cooperation with UNESCO's Communication and Information Sector. COL's Board Member and Nigeria's Permanent Delegate to UNESCO, H.E. Ms Mariam Y. Katagum, who chairs the Commonwealth Group at UNESCO also attended.
PHOTO: Left to right: Professor Asha Kanwar and H.E. Ms Mariam Y. Katagum