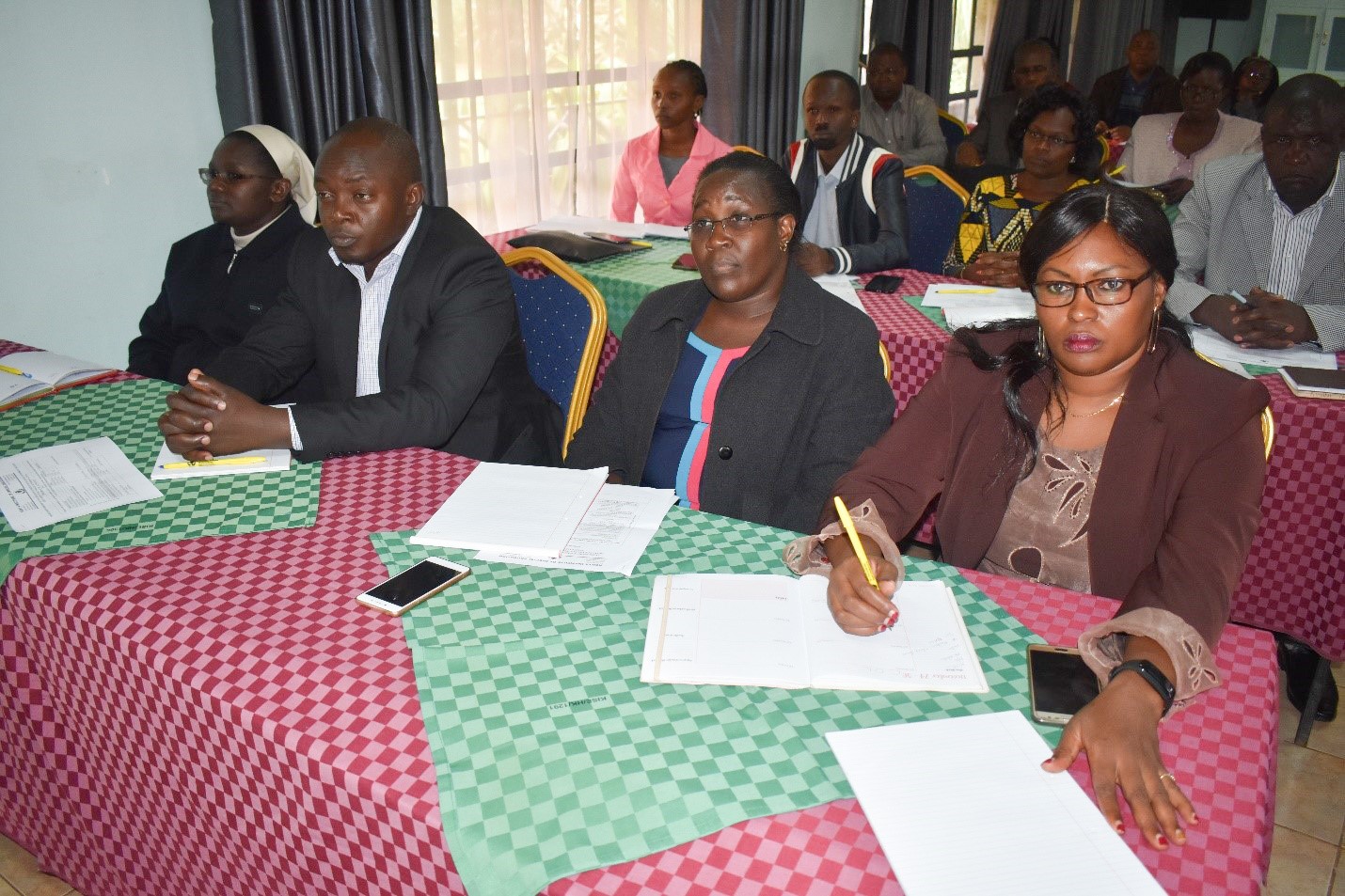 Reading Time:
4
min read
A leadership workshop on Teacher Professional Development (TPD) was held at the Kenya Institute of Special Education (KISE) from 8 to 9 May 2019, as part of the Teacher Futures programme which has inclusive education as an essential component. The workshop, with support from COL, explored the role of institutional leaders in implementing School-Based Teacher Development (SBTD) while focusing on effective inclusion of all learners.
The Director of Quality Assurance and Standards at the Teachers Service Commission (TSC), Dr Reuben Nthamburi, opened the event where he stated the TSC was in full support of the implementation of the Teacher Futures programme in Kenya and that appropriate consultations would help integrate the programme into the Kenya Education Teacher Performance Appraisal and Development system. He said, "A teacher's implementation of inclusive education practices will be considered as part of their professional development portfolio," and emphasised that the Commission would assess the participating schools and their implementation of inclusive education competencies, skills and knowledge.
Mr Frederick Haga, Director, Directorate of Special Needs Education at the Ministry of Education (MoE), spoke of the importance of enhancing inclusive education implementation beyond the primary school level. He challenged the secondary school leaders to be champions of inclusion. As a visually impaired individual himself, Mr Haga shared his personal experiences as a student, secondary school teacher, curriculum developer and now a director of education, highlighting the role each teacher in secondary school can play to support inclusive learning.
One of the key speakers, Josephine Oliwa, Assistant Deputy Director, Special Needs Education (SNE) -Teacher Management, TSC explained, "The TSC expects SBTD to be classroom oriented, and Teacher Futures fulfils this by offering a model for in-school teacher collaboration and also wider networking using technology."
COL's Adviser: Teacher Education Dr Betty Ogange said, "Through COL's partnership with KISE and other education agencies in Kenya, we hope to support the deployment of a framework that aligns with the in-country policies for teacher professional development in inclusive education."
Sixty one participants attended the workshop, including officers from the MoE, TSC, and the Kenya National Examinations Council. Principals, vice principals and senior teachers representing 20 secondary schools, as well as teaching and administrative staff from KISE also took part.