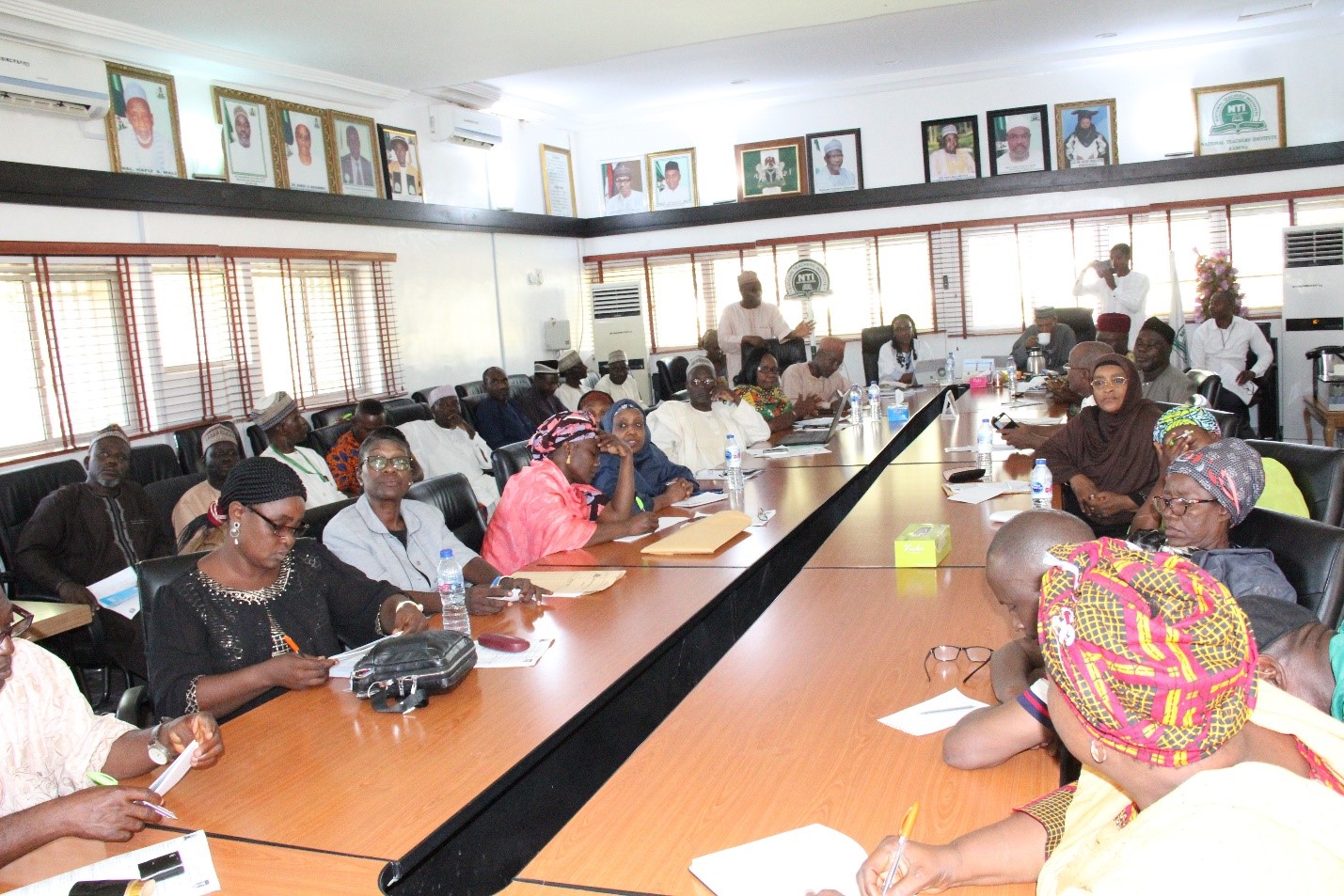 Reading Time:
3
min read
COL is supporting partners to build capacity in open, distance and technology-enabled learning and in monitoring and evaluation of these programmes to track results.
Towards this end, a training session was held at the National Teachers' Institute (NTI), Kaduna on 7 – 8 November, 2019 to sensitise staff on COL's monitoring and evaluation framework and enable participants to contribute to the strategies for data collection in the summative evaluation of the environmental education programme, also known as Green Teacher Nigeria (GTN).
The Director General and Chief Executive, Professor Garba Dahuwa Azare noted in his remarks, which were read on his behalf at the opening session, "We hope that this meeting will bring forth insightful suggestions on the latest strategies for data collection, tracking and reporting, to be able to contribute to an effective evaluation of the GTN programme."
A total of 41 staff drawn from various departments including administration, academic services, quality assurance and ICT, participated in this activity.
COL's Adviser: Teacher Education, Dr Betty Ogange, said, "We hope to embrace innovative tools for data collection and analysis to be able to track changes in teacher classroom practice as well as learner behaviour towards the environment."
With support from COL, NTI has developed and launched the Advanced Diploma in Environmental Education, as part of the GTN. The institute has also integrated the programme content into the mainstream academic programmes, including the Nigeria Certificate in Education.