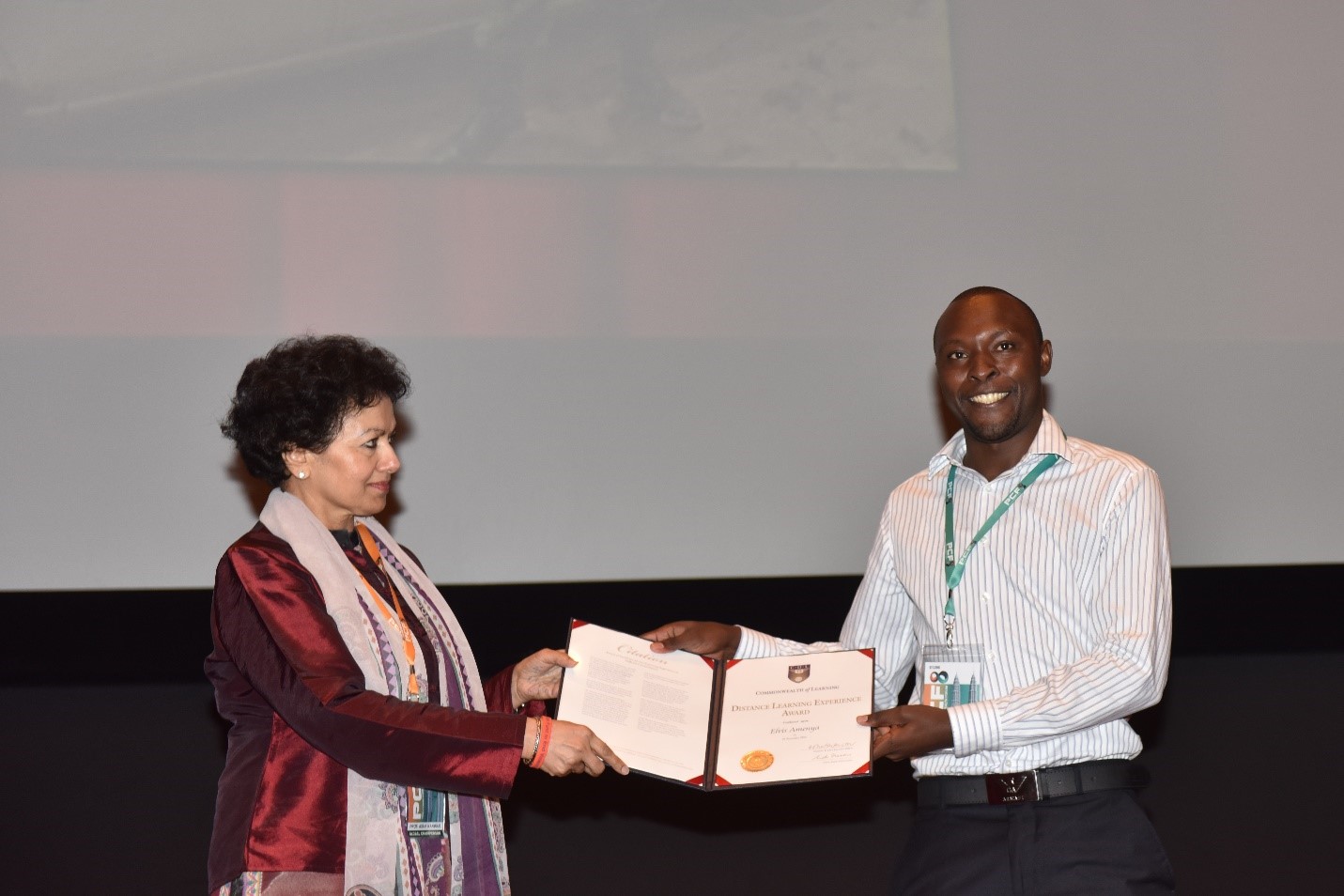 Reading Time:
4
min read
Distance learning can be challenging, especially for adults who take courses while working in the world's most volatile areas. In recognition of this, COL established the award for an eLearning experience under difficult circumstances. This award recognises and celebrates learners from international organisations who have overcome significant difficulties to successfully complete COL's workplace eLearning courses.
The 2016 winner of this award, Elvis Amenya, works for the United Nations High Commissioner for Refugees in the Protection Department and has completed the Writing Effectively course.
Mr Amenya is based in Dadaab Refugee Complex situated in North Eastern, Kenya. It is the world's largest refugee camp sheltering about 350,000 individuals fleeing from conflict in neighbouring countries. It is a remote semi-arid area and security is difficult, dangerous and unpredictable. Due to the elevated risk of kidnappings and terrorist attacks, movement of staff in this area is controlled and dependent on heavily armed police escorts. Workers are exposed to infectious diseases including cholera, and work and living conditions are at a minimal standard with constant shortages of clean water and electricity.
Despite these challenges Mr Amenya succeeded in completing his programme of study while excellently performing his tasks in international protection. His supervisor praised his efforts and the contribution that Mr Amenya's improved writing skills are making to the office's ability to communicate with government, partner organisations and asylum seekers.
Elvis Amenya has taken over thirty-one online courses. He is not only using eLearning to further his own knowledge and skills but also to model the benefits of education to others. The local communities sometimes question the value of education, and as a humanitarian working in the region, Mr Amenya sees participation in eLearning as a way to help alter this thinking.
COL's blended eLearning model enables learners such as Mr Amenya to access learning opportunities even in the most isolated situation while also providing a tutor to support and encourage his efforts.