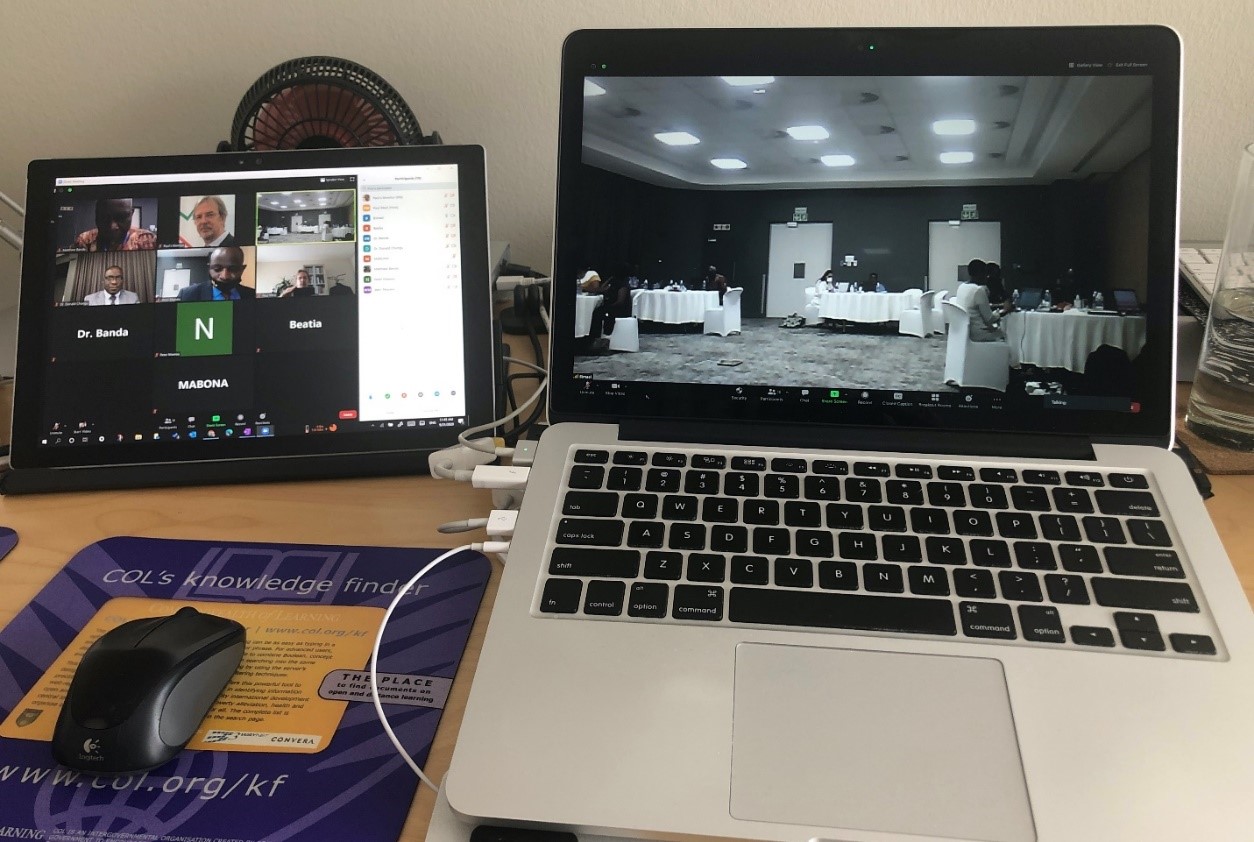 Reading Time:
3
min read
COL has supported the development of a policy and strategy on employability at universities in Africa, most recently, at Copperbelt University (CBU) in Zambia. As part of a comprehensive project, the university management and academic staff reviewed ways to adopt COL's Toolkit for Key Employability Indicators for National Qualification Agencies and worked on an institutional employability scorecard, validation of the policy and strategy, as well as ways to embed the employability attributes in the university's BA programme. In September, CBU staff and stakeholders attended an in-person 10-day workshop, while the COL facilitator participated remotely.
"The workshop was an eye opener and if the drafted document is implemented to the letter, then CBU's graduates will never be the same," a participant commented in the closing survey.
Over the past three years, COL has been supporting CBU to leverage its institutional capacity in mainstreaming and delivering ODL, including the development of an institutional ODL policy and business plan, a Quality Assurance policy and guidelines for ODL. Capacity building in developing and facilitating online courses were among other highlights. The development of an employability strategy and a soft skills training programme for the School of Business Studies marked a further milestone in CBU's capacity to enhance student employability.
COL's Senior Adviser: Higher Education, David Porter, noted: "The comprehensive technology-enabled learning model used in this project may form the basis for a series of ongoing remotely-delivered workshops and timely interventions that reflect the importance of an employability strategy to meet the need for jobs."