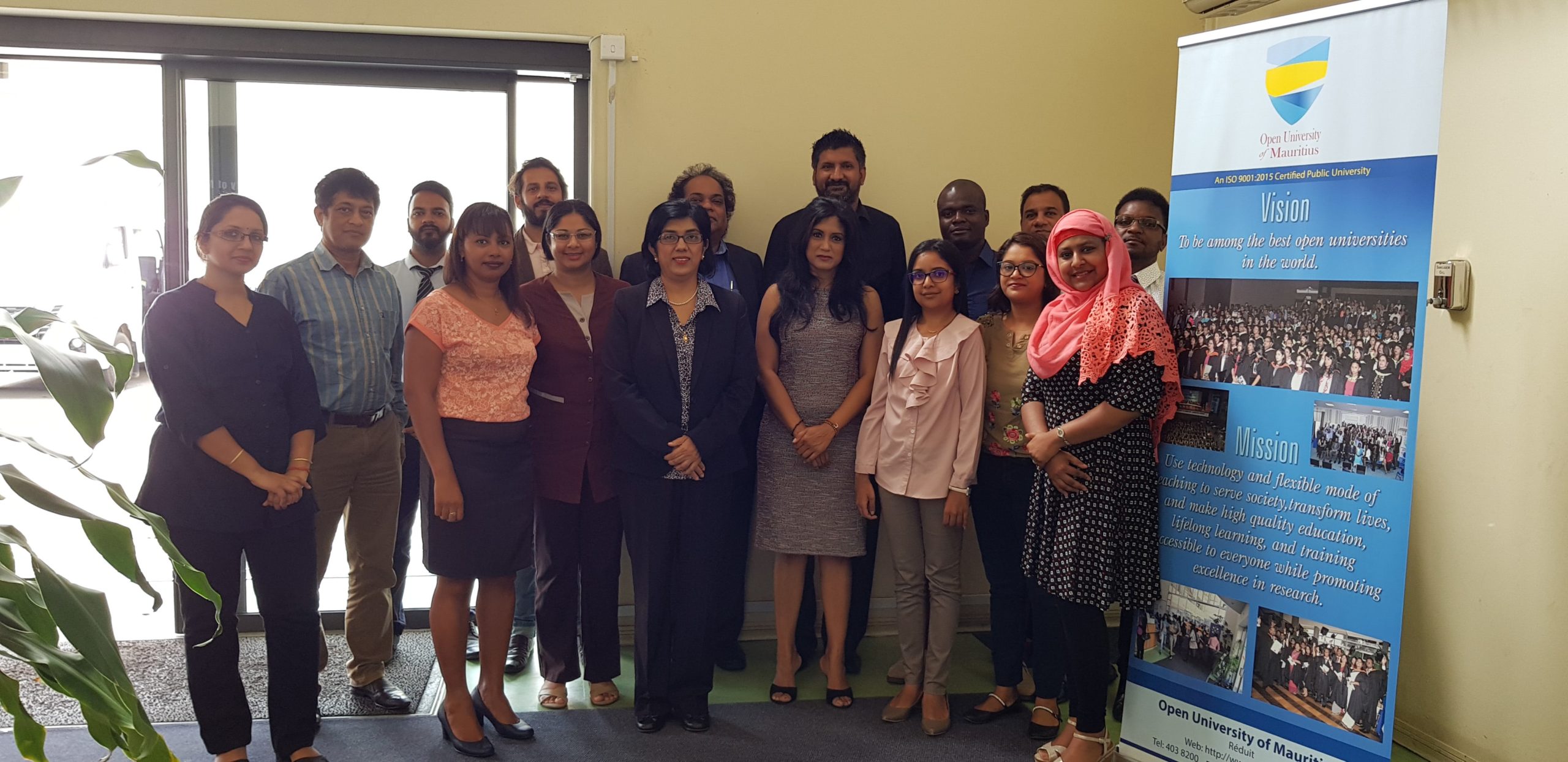 Reading Time:
2
min read
Key staff and representatives of the Open University of Mauritius (OUM), the Human Resource Development Council, the Ministry of Technology, Communication and Innovation, and local IT companies took part in a COL-supported workshop on employability on December 11, 2018. The participants met at OUM to discuss and develop a competency-based curriculum responsive to industry needs for ICT programmes in Mauritius.
"By bringing together diverse stakeholders in the Mauritian ICT sector today, we were able to explore the skills required for a graduate to be successful and identify potential gaps in the existing curriculum. We are optimistic that the results of this meeting will help guide future ICT training and ensure those completing programmes are equipped for the work place" said COL's Education Specialist for Higher Education, Dr Romeela Mohee.
The workshop forms part of a larger on-going collaboration between COL and OUM to improve employability of ICT graduates.