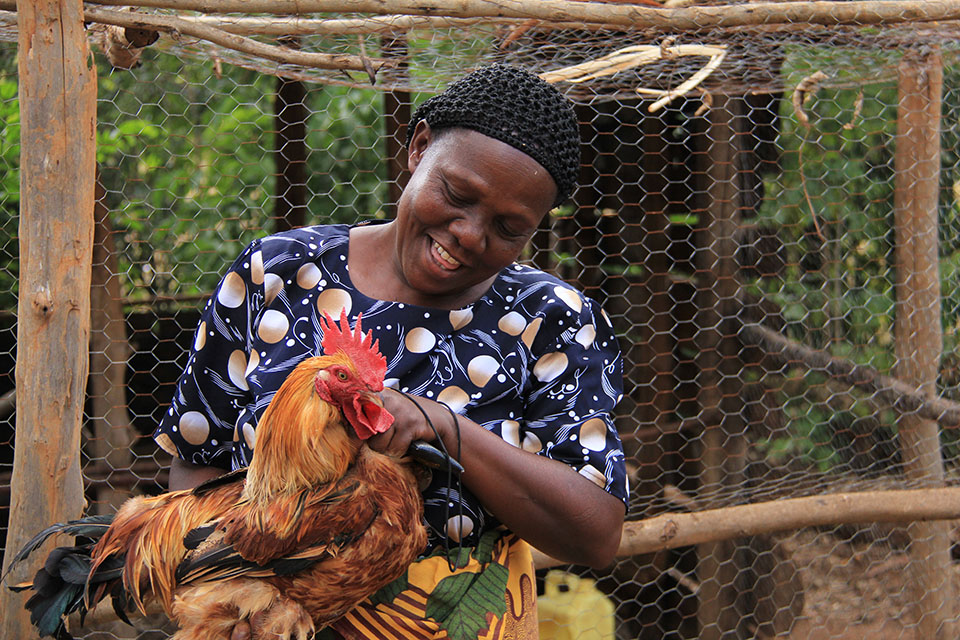 Reading Time:
3
min read
One of the key objectives of the Lifelong Learning for Farmers (L3F) programme is to empower marginalised communities, particularly women. Using a three-dimensional index, a study in Uganda established that learning in the context of human, social and financial capitals is capable of narrowing the gap in empowerment between men and women.
A further study on L3F, conducted by Alexis Carr, Tenzin Yindok, Rosemary Atieno, James Onyango and K. Balasubramanian, showed that empowerment can lead to greater profits for microenterprises. A comparative analysis of backyard poultry enterprises managed mostly by poorer women in Kenya found that empowerment is a statistically significant determinant of profit from poultry farming. A one per cent increase in the empowerment index is estimated to increase annual profit from poultry farming by 2.3 per cent. Participation in the L3F programme significantly boosted the enterprises' profit efficiency.
The Kenya AIDS Intervention/Prevention Project Group, a partner facilitating L3F in Kenya, has pointed out that these results have attracted government agencies such as the County Government of Kakamega, Kenya, to actively participate in L3F activities.
The results of this study were presented by K. Balasubramanian at the 7th Africa Agricultural Science Week of the Forum for Agricultural Research in Africa, held in Kigali during June 2016. Find the studies at http://www.jl4d.org/index.php/ejl4d/article/view/124 and http://oasis.col.org/handle/11599/2353.