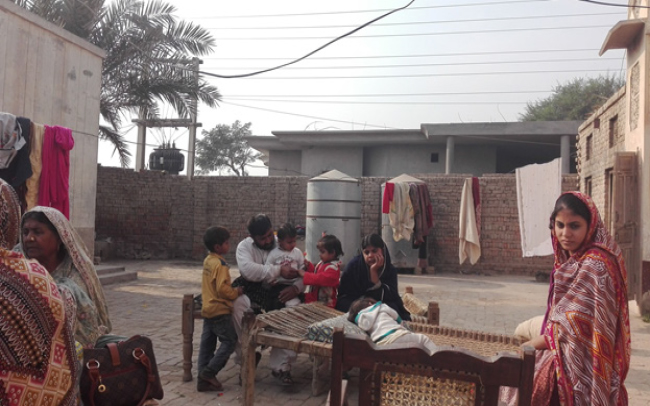 Reading Time:
2
min read
COL's partner, Bedari, through self-growth sessions, spreads awareness in the community about CEFM and its impacts on the lives of girls, boys and families. During one session, Bedari found out that 14-year old Faaria's parents were going to marry her off in a few months.
Faaria approached Bedari to help convince her family to delay the marriage. The Bedari team visited her family and showed its documentary, " A Tale of Two Marriages", helping them to see the bitter reality of child brides and the importance of education and the health issues for the girls.
Faaria's elder sister and even her own mother were victims of child marriage. Faaria's father, Shabbir Husain (centre in the photo) recalled how they had to survive the problems of early marriage. When he married Faaria's mother, Naseem Bibi, she was just thirteen. Shabbir already regretted his decision to marry off their elder daughter, Sidra, at an early age. Realizing how they have been trapped in this generational cycle of child marriage, Faaria's parents finally promised to delay Faaria's marriage for four to five years until she could complete her studies. Till this day, Faaria is very grateful to Bedari for saving her future.