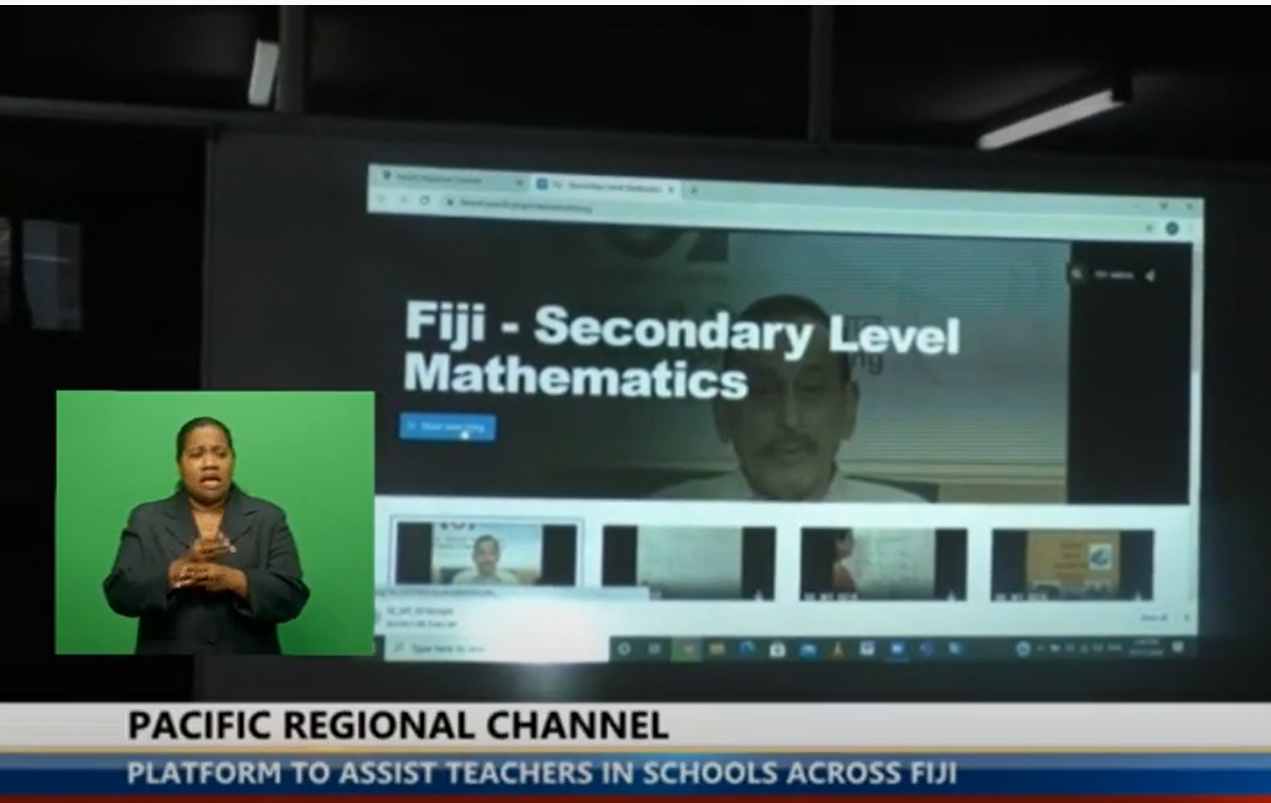 Reading Time:
2
min read
The Pacific Regional Channel recently launched by COL to support education needs in the Pacific Island States is expected to improve STEM outcomes for Fiji students.
Presenting the new initiative to local audiences, The Honourable Rosy Akbar, Minister for Education, Heritage & Arts, Fiji, encouraged teachers across the country to take advantage of materials available via the new platform and integrate them into their daily classroom practices. She expressed hope that this will lead to more Fiji students taking up mathematics and other STEM subjects.
The platform currently has over 800 open educational resources supporting curriculum needs in Fiji, Nauru and Samoa and has the capacity to grow with more curated content to suit other countries as well. It has been designed to ensure that all the curated resources are downloadable even in low-bandwidth environments and can be hosted on local servers.
According to Professor Som Naidu, Director of PACFOLD, COL's Regional Centre in the Pacific, the channel is easily accessible from any computer or mobile device.