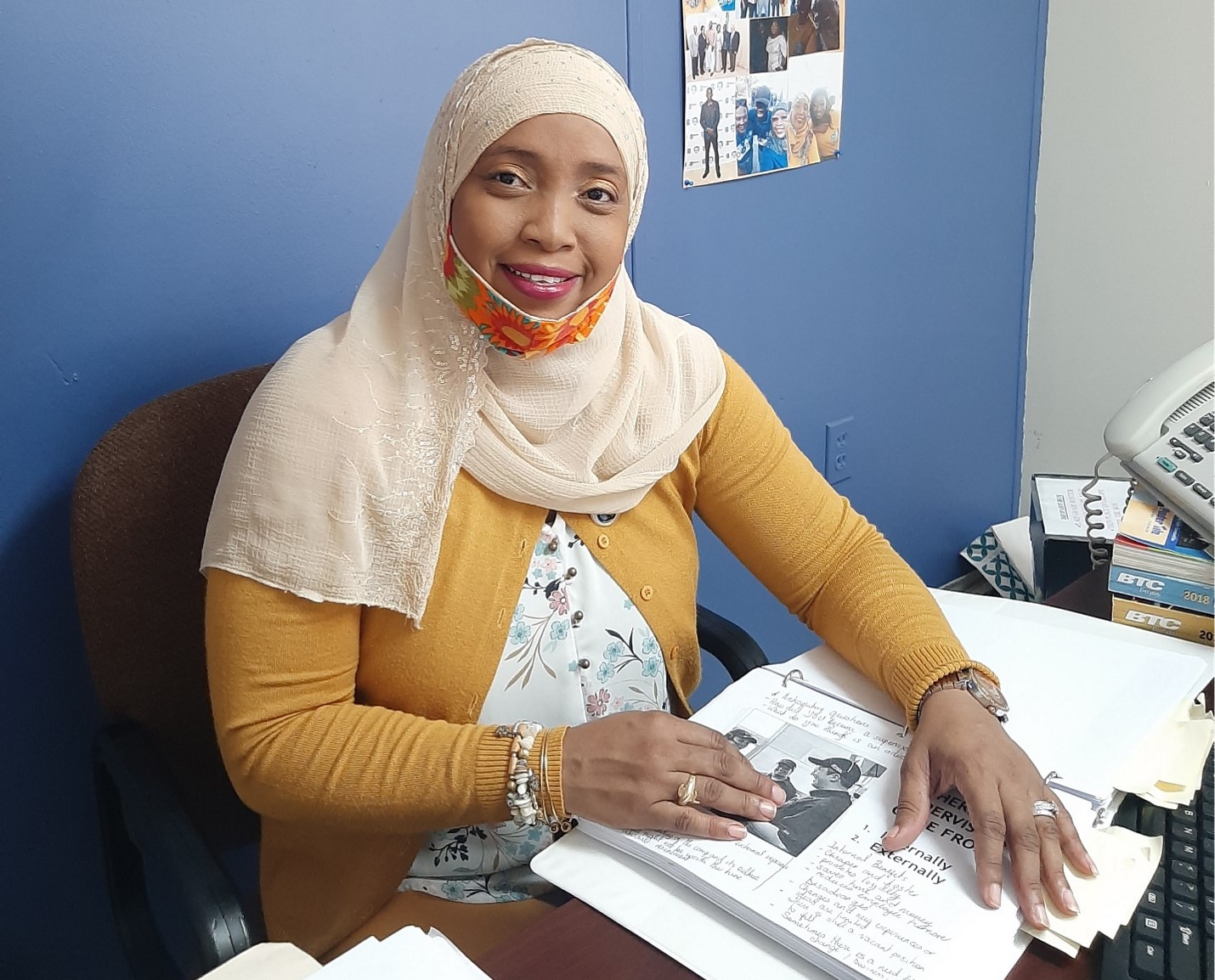 Reading Time:
4
min read
Expanding access to quality online and blended learning is one of the strategic directions for the Bahamas Technical and Vocational Institute (BTVI), and as Chair for its Business Trades Department, Ms Kerima Smith is invested in building the capacity of her team. Through a series of COL workshops, she gained the knowledge and skills to train BTVI instructors in monitoring and evaluation, quality assurance and online pedagogy. COL's innovations during COVID-19 have offered additional learning opportunities.
"We were supposed to complete our training face-to-face in a computer lab, but instead, we completed it virtually," she says, adding that programme participants got "much more training" than originally planned.
Among the key takeaways Kerima mentioned the importance of stimulating independent thinking and the application of the concepts for different types of learners while maintaining the institution's standards. And even though a course may be delivered fully online, it should stimulate a desire to learn. Cross-departmental collaboration to maintain quality control and implement corrective measures to the learning systems is also important.
As a result of the training, Kerima was able to design and teach four online courses and provide feedback to faculty about the development of other online courses. She also offers regular training sessions to the members of her team.
"COL training brought out new skills that I did not even think I had," she says. "I was in the passenger seat as an online learner and now COL and the institute are giving me the opportunity to be in the driver's seat as an online educator."
Kerima would like to become one of the faculty members responsible for designing online courses at BTVI. But most of all, she would like to continue working with other educators to teach them what she knows and to learn from them.
According to BTVI President, Dr Robert Robertson: "The support and guidance of COL professionals was helpful in building the skills within our entire team. Ms Smith as one of lead faculty members has embraced the lessons learned throughout the COL initiative and she has brought these best practices and her passion for teaching to the virtual classroom."