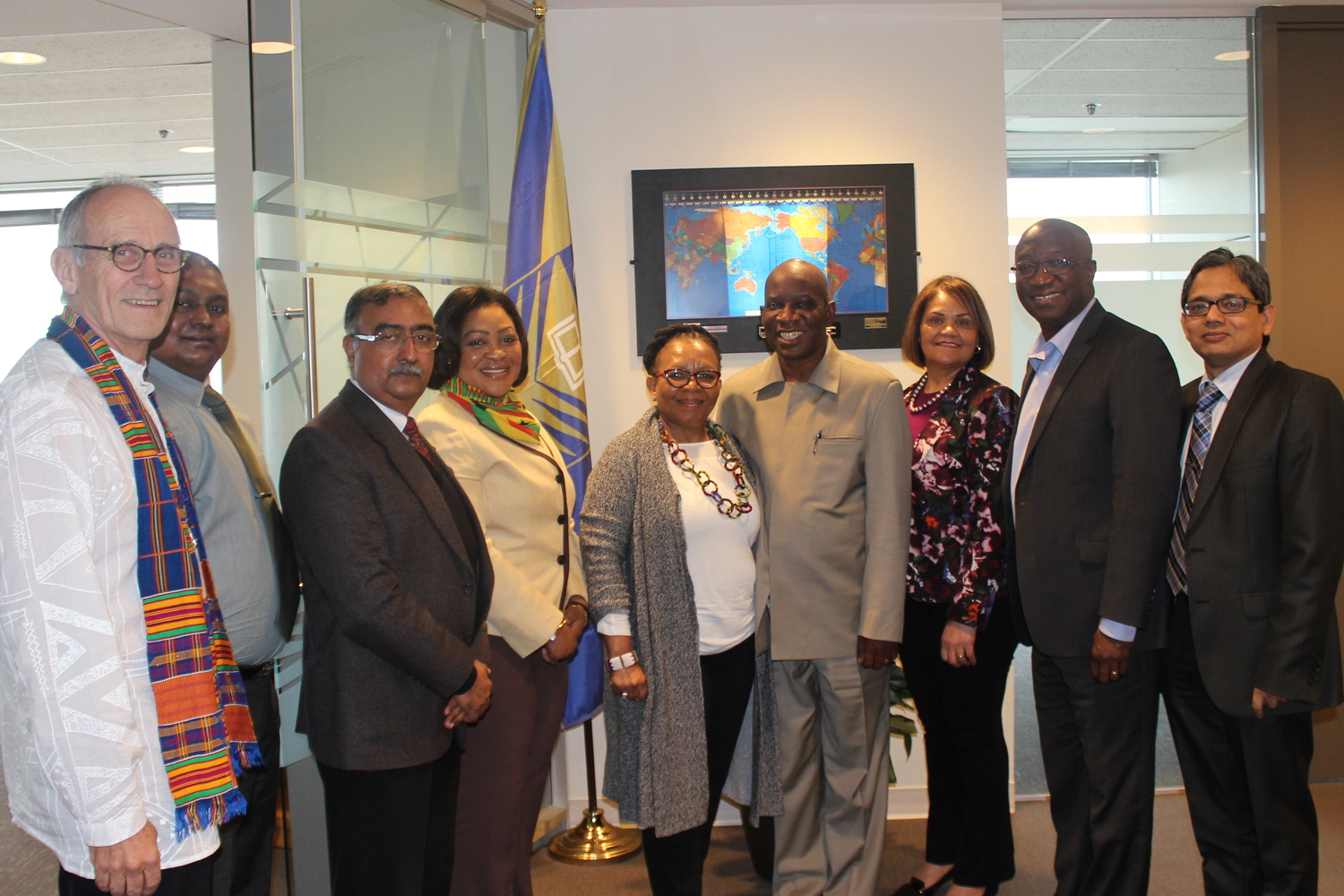 Reading Time:
3
min read
"COL has been highly successful in its projects all over the Commonwealth. It is now the time to create impact on scale through support for policy development". This was the message that Dr Gariba, Ghana's High Commissioner to Canada shared with the COL staff while on a visit in March 2016.
Dr Gariba, who assumed the office of High Commissioner of Ghana in Canada in late 2014, is a well-regarded expert in rural development. Prior to assuming his current position he served as a policy advisor to the President of Ghana. He visited COL to familiarize himself with the approaches and ideas of COL that inform the paradigm of Learning for Sustainable Development.
COL staff gave him a comprehensive overview of COL programmes, with concise information on COL's work in Ghana. They also pointed out that Dr Akilagpa Sawyerr, eminent educator from Ghana, had served on COL's Board of Governors for two terms. Dr Gariba said he was impressed with the quality and diversity of COL's work. He said it was important to foster champions in every member state who would speak for and advocate the Learning for Sustainable Development paradigm, since policymaking today is more diffuse. Small groups of experts and civil society actors have important roles to play in policymaking for development. He invited the President of COL to address the Commonwealth High Commissioners in Ottawa.
Dr Gariba was accompanied by Mrs. Akonor, Minister in the Ghana High Commission in Ottawa and Mr. George Piprah, Honorary Consul General of Ghana in Vancouver.