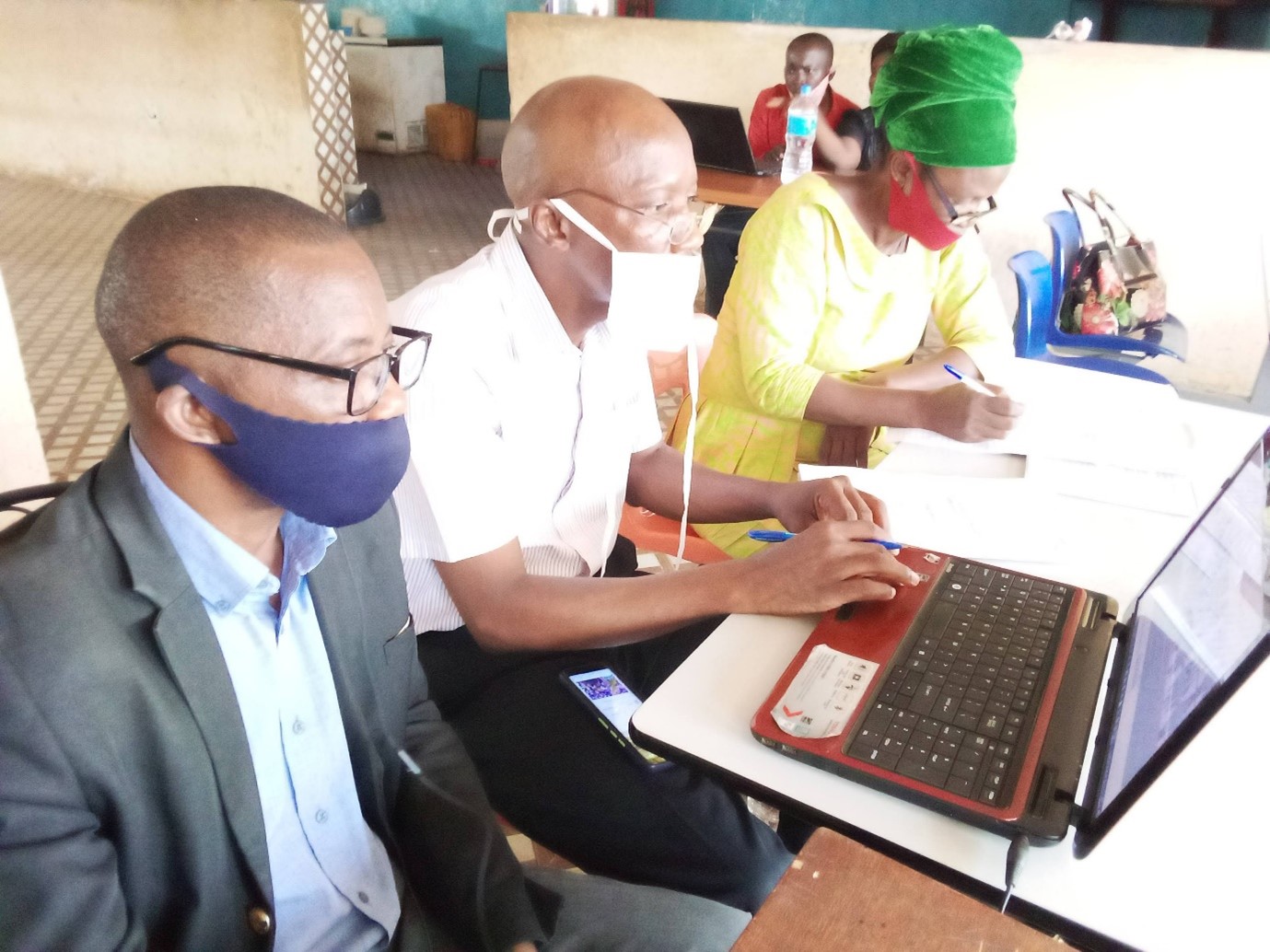 Reading Time:
3
min read
COL supported the Freetown Teachers College (FTC) to organise a recent learning infrastructure workshop. The training brought together 76 teachers and teacher educators and was also attended by Mr. Victor Sesay, Director of Technology and Innovation at the Ministry of Technical and Higher Education.
In his opening remarks, Dr Samba Moriba, FTC Principal, emphasised the need for technology-based course delivery. He added that the workshop provided an opportunity to digitise teaching resources for easier access by all students across the country, regardless of their location or connectivity.
Participants discussed various digital tools available for both online and offline learning and learner support. They practised preparing and delivering resources for active learning using a learning management system, as well as podcasts, messaging platforms and off-line media.
One participant said, "The training has equipped me to reach out to learners outside the traditional classroom environment." Other participants appreciated the opportunity to cover the syllabus in an asynchronous mode, "when students are absent from classes due to unavoidable circumstances."
COL's Education Specialist, Teacher Education, Dr Betty Ogange said, "Recognising that distance education might present challenges for teachers and learners in under-resourced settings, the training on learning infrastructure and leaner support is anchored on learner-centred pedagogies and multimodal delivery that does not leave any learner behind."