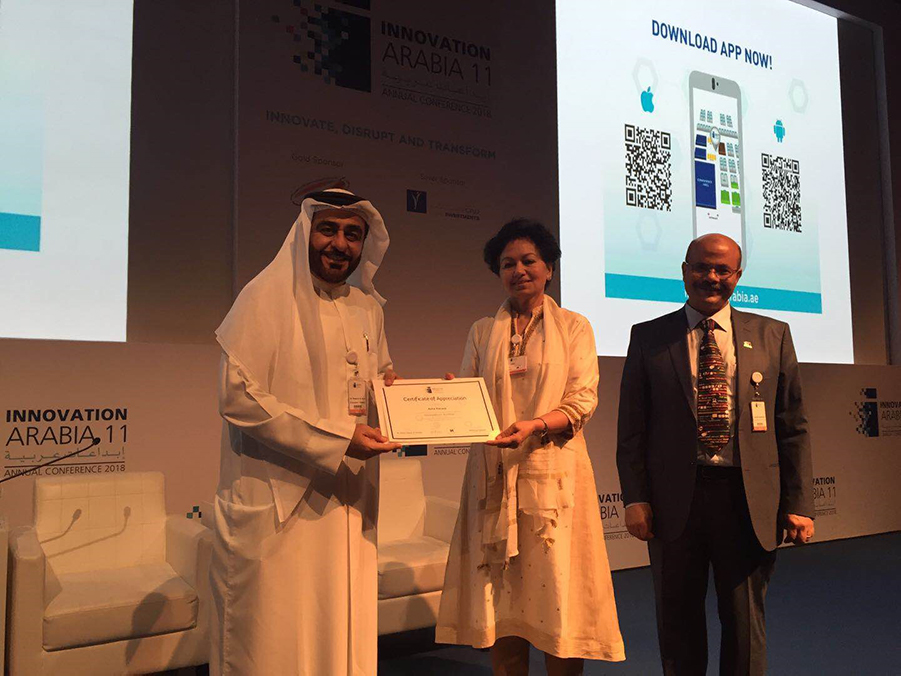 Reading Time:
2
min read
Commonwealth of Learning (COL) President and CEO, Professor Asha Kanwar stressed in her keynote address, at Innovation Arabia 11, Dubai, United Arab Emirates, the need for higher education systems to embrace lifelong learning and strengthen their outreach function to open up education to wider constituencies. Simply reforming current education systems will not be enough-countries will need to continually skill and reskill their workforce.
"We need to prepare an ecosystem that promotes lifelong learning for all," said Professor Kanwar. She pointed to recent technological developments in education, especially the mainstreaming of open and distance learning in higher education to cater to more learners, including the unreached. She also highlighted the role of messaging apps, massive open online courses and open educational resources in expanding access to education and training.
"While the technology disruption would change the educational landscape for the better, without equitable opportunity for all, these developments may create further divides. Therefore, it would be important to have appropriate policies in place to provide affordable and low-cost options to people with disabilities and everyone who needs higher education." said Professor Kanwar.
The full text of the keynote address can be found at this link: http://hdl.handle.net/11599/2930