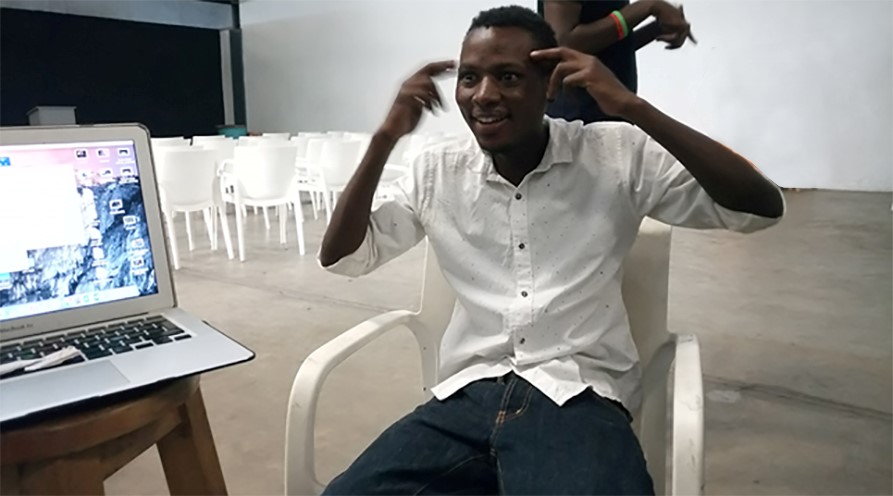 Reading Time:
4
min read
COL, in partnership with KampaBits, Uganda, launched a project named "ICT for youth employability" in August 2018 to train young learners and persons with disabilities (PWD) in Kampala and prepare them for entrepreneurship and employment. The training on advanced ICT skills provides a six-month hands-on exercise in areas such as graphics and motion design, website design and development, as well as mobile application development using open educational resources from COL's open access repository OAsis.
The project has 95 youth consisting of 48 females and 47 males aged between 17 to 24, eleven of whom have a disability. One of these learners is Innocent Kusiima, a 24-year old with a hearing impairment who said: "If my parents had believed in me to perform well in school even though I have a hearing impairment, I would have learned this earlier than 24. Now is the first time [that] I am getting to do what I have always wanted." Mr Kusiima has gained programming skills which he intends to use to engage other young PWDs.
COL's Education Specialist: eLearning, Dr Sanjaya Mishra, said "the training of people with disabilities at KampaBits is a very good example of how we can create an inclusive learning environment for learners with special needs. It is very satisfying to see these young trainees actively participating with others to learn programming skills. Making accommodation for people with disabilities takes small efforts, if we plan for it in advance."
As part of the training, learners are also taken through life skills and sexual reproductive health courses to ensure that they make the right choices with issues regarding their health. The objective is to prevent unwanted and early pregnancies, as well as the spread of sexually transmitted diseases such as HIV/AIDS. At the end of the training, the project will link learners with employers and technology companies in the country.