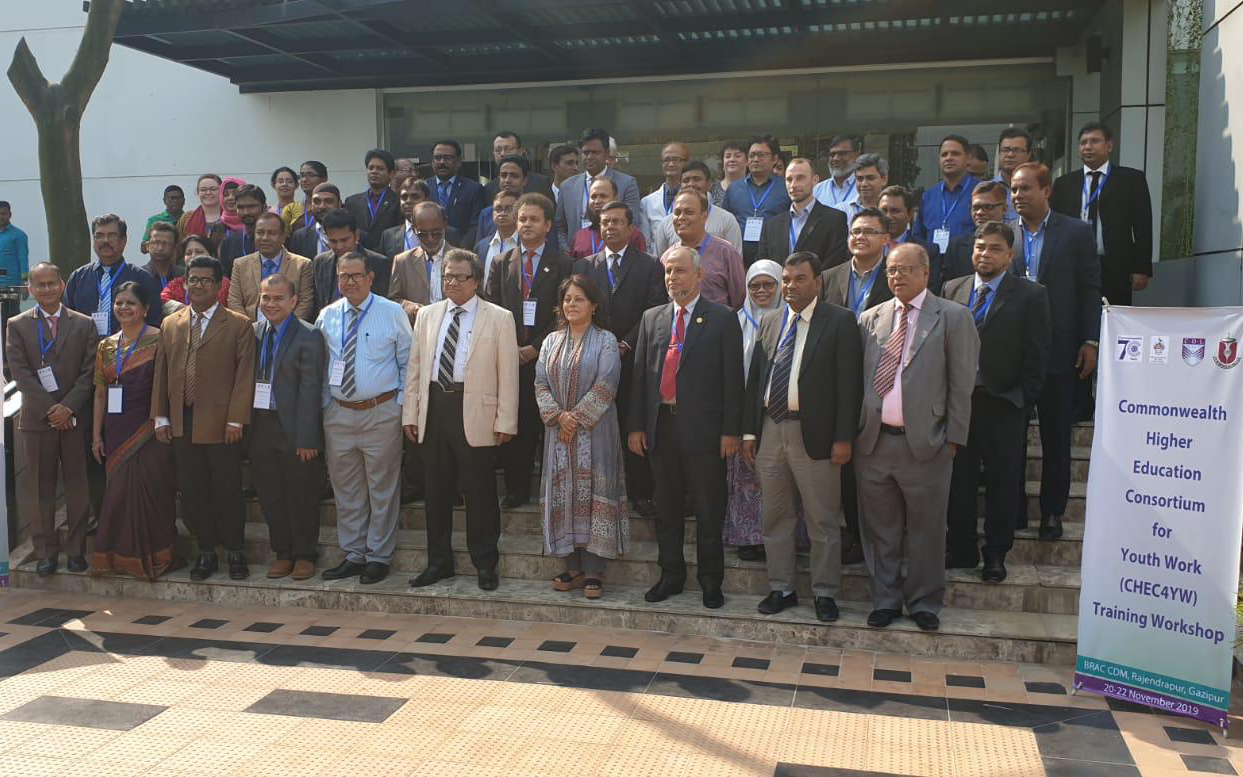 Reading Time:
3
min read
The Bangladesh Open University (BOU) hosted a technical workshop for the Commonwealth Higher Education Consortium for Youth Work (CHEC4YW) from 20 to 22 November 2019. It was part of a series designed to prepare partner institutions to develop and deliver the Bachelor Degree in Youth Work in blended and online environments. The three-day workshop brought together 60 BOU Faculty, representatives from Bangladeshi Youth Training Centres and NGOs, students from the BOU Diploma in Youth Development Work, as well as delegates and Youth Work experts from Sri Lanka, Malaysia, India and the UK.
Among the sessions presented remotely was Creating Quality Online Learning Experiences, facilitated by COL Education Specialist Dr Mairette Newman. The session focused on online strategies and techniques to promote critically reflective youth work practice. She explained, "By making the degree available to partner institutions as OER and building their capacity to offer it in online and blended delivery modalities, we increase access to education and training for aspiring and practicing youth workers. Increased and equitable access to learning opportunities is key to professionalising youth work across the Commonwealth."
The Consortium is led by COL, the Commonwealth Secretariat, and The University of the West Indies with 17 universities from 15 Commonwealth countries as implementing partners.