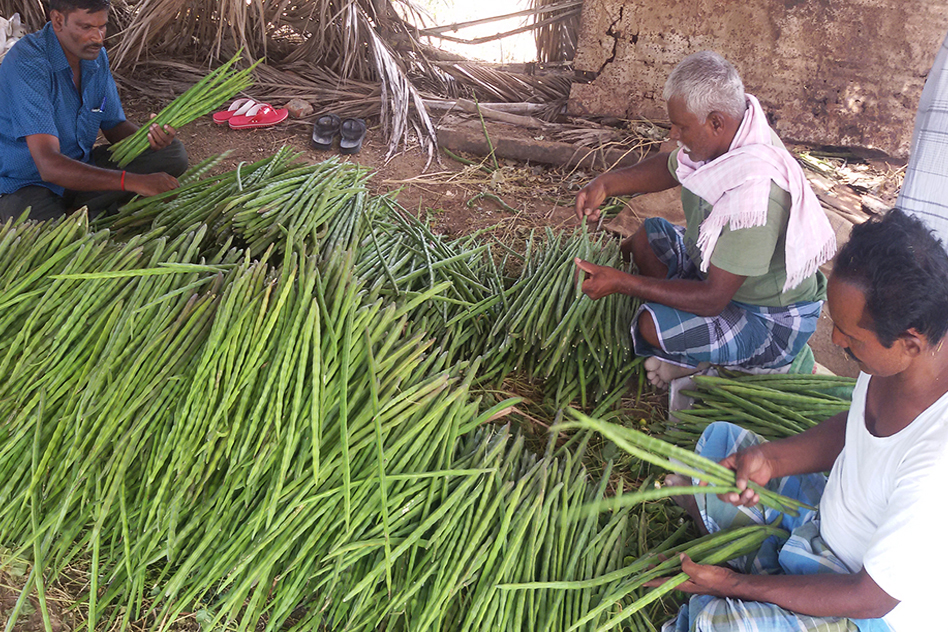 Reading Time:
6
min read
Most of the 17 Sustainable Development Goals (SDGs) defined by the United Nations, and agreed by 193 countries, directly or indirectly relate to ensuring the livelihood security of farming communities – one of the most marginalized sections of global society. Many countries are evolving a number of innovative strategies to support farming communities, such as creating farmers' associations and farmers' producer organisations. Reediarchatram Sustainable Agriculture Producer Company Limited (RESAPCOL) is one such organisation.
RESAPCOL was formed by 1250 shareholders of small and marginal farmers of Reddiarchatram block in Dindigul district of South India's Tamil Nadu State, in 2010, M. S. Swaminathan Research Foundation facilitated the process and RESAPCOL was later strengthened with technical and financial support from the Commonwealth of Learning's (COL) Lifelong Learning for Farmers (L3F) initiative. The company's initial activities mainly included selling vegetables from farmers' fields and supporting the L3F participating communities to directly procure seeds and biological products such as biofertilizers, biopesticides and other inputs.
The organisation succeeded in mobilizing the farmers into a strong cooperative that helped to protect them against changing prices, the clutches of the middlemen/local agents and production risks, as well as support them to compete in a global market. New strategies were further developed to facilitate direct marketing of the products. Businesses also benefited, as they were able to buy products directly from the farmers which meant a lower price than they would pay a local agent. Over time, it was realized that, while they saw small achievements and some degree of sustainable impacts, it was not sufficient. There was a need for farmers to work towards scaling up and expanding the business venture.
To successfully scale up the business required a very focussed approach that both motivated the farmers and helped them to understand the agricultural value chains. They needed to acquire leadership capacity and develop the passion needed to play a dual role of producer and entrepreneur. An innovative approach that prepared the farmers to develop skills and knowledge to navigate through the business process and take ownership of their enterprises was necessary. The company invested in creating multiple strategic partnerships in order to mobilize the huge capital resources needed for their new approach. They also formed crop-specific groups of farmers, as well as regional clusters, in order to mobilize the farm products in large quantities and later disperse payments to farmers for their portion of the sold product.
Skill upgrading in product marketing and value addition processes was one area that was identified as needing continuous improvement, while e-commerce was seen as an emerging opportunity with huge potential, particularly with the growing internet use and penetration of smartphones in the farming communities. RESAPCOL has taken advantage of this technological development and is venturing into an online business system with support from COL's L3F initiative. Further, participation of women farmers is central to RESAPCOL's business strategy. The organisational structure has women taking key leadership roles and responsibilities. The strategy is quickly transforming the farmers into successful entrepreneurs and helping the company to gain sustainability and profitability.