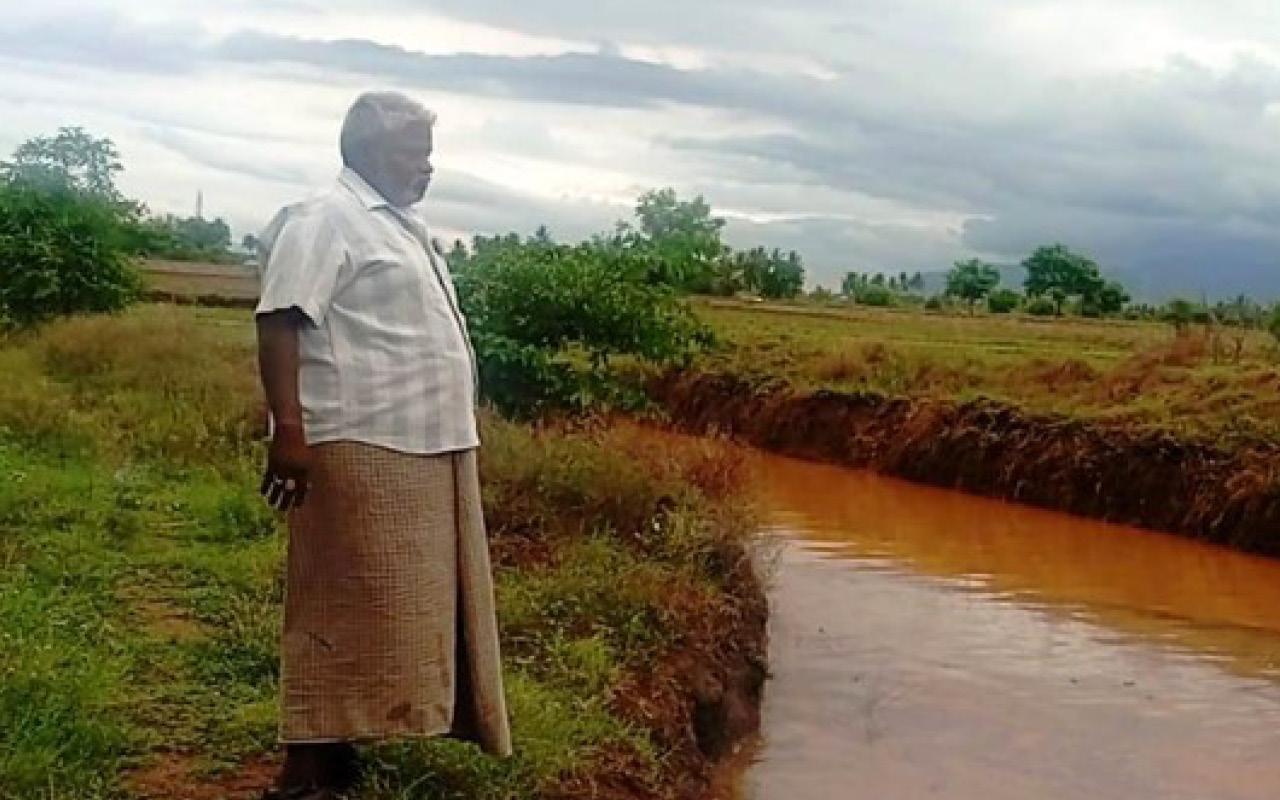 Reading Time:
3
min read
A small-farm owner in Tamil Nadu, India, Mr Henry dug a pond on his property in the hope of improving crop yields through better irrigation. Yet until he participated in COL's mobiMOOC on water saving and conservation methods two years later, he had not been able to reap any benefits.
Since April 2021, Mr Henry has listened to 34 mini-lessons and passed an assessment. The mobiMOOC has equipped him with the knowledge to clean the canal and the farm runoff areas leading to the pond and Mr Henry is now optimistic that the paddy he is now able to cultivate will contribute to his family's food security. He also noted that due to improved water-management practices, the level of ground water in ten open wells surrounding his field has increased significantly.
Blending the features of Internet technology with a delivery system via basic phone calls, mobiMOOCs bring timely and relevant information to farmers in their homes.
"The water management course had a great response from farmers, with many converting the learning into appropriate action for sustainable water and soil management," said Dr Rengalakshmi, Ecotechnology Director at the M S Swaminathan Research Foundation, COL's partner.
According to Dr Moses Tenywa, COL Education Specialist: Agriculture and Livelihoods: "The mobiMOOC technology has contributed to improved water management in the area and has empowered farmers to adopt environmentally sustainable practices."