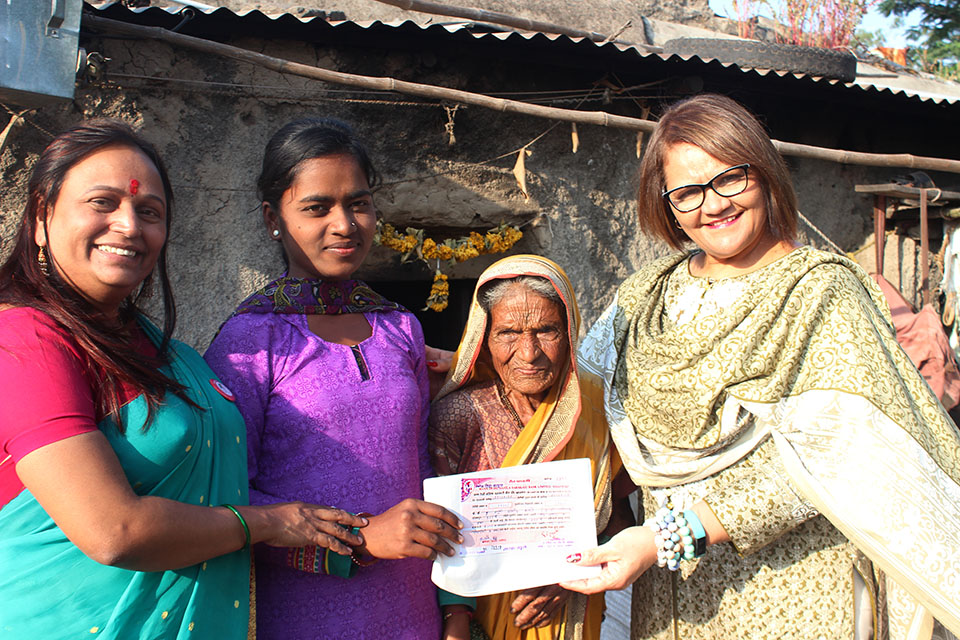 Reading Time:
5
min read
At the age of two, Marjorie lost both her parents. Her grandmother raised her and supported her through Grade 10, but at the age of 14, Marjorie left school so she could earn an income and help support her family. Her grandmother was over 80 years old and her 19-year-old brother was unemployed. Marjorie found work cleaning homes and was able to earn some money, but she aspired to do more.
Earlier this year, Marjorie received training in macramé, life skills and financial literacy through COL's GIRLS Inspire partner the Mann Deshi Foundation in India. She took her newly learned skills and started her own small business making macramé hangings. Today, at the age of 16, she not only is able to supplement her house cleaning income, but saves all the income from her products in her newly opened bank account. She even has orders for her products from the community.
As Marjorie looks to her future, her motivation doesn't diminish – she says she would like to complete her secondary education and go onto tertiary education. She does not want to get married until she has completed both.
COL's GIRLS Inspire project is working to help many more women and girls like Marjorie. Launched in March of this year, the initiative encompasses two projects supported by the governments of Canada and Australia to end the cycle of child, early and forced marriage and reach the unreached women and girls of the Commonwealth. COL does so by partnering with community organisations and leveraging its expertise in open and distance learning to provide schooling and skills development to the world's most vulnerable girls in Bangladesh, India, Pakistan, Mozambique and Tanzania.
The work of GIRLS Inspire rests on three pillars: building organisational capacity, raising community awareness and providing skills training for girls. Generating learning opportunities for vulnerable, hard-to-reach women and girls is one of the best investments we can make in working towards sustainable development. These individuals can inspire positive transformations in their families and communities.
If Marjorie can achieve so much in just six months, imagine what she can do in a lifetime. Imagine what the world's women and girls can do if they are all empowered to shape their own futures.
To mark the International Day of the Girl Child on 11 October 2016, we asked the girls and women of GIRLS Inspire what they aspire to be and what education means to them. Here are just a few of their answers.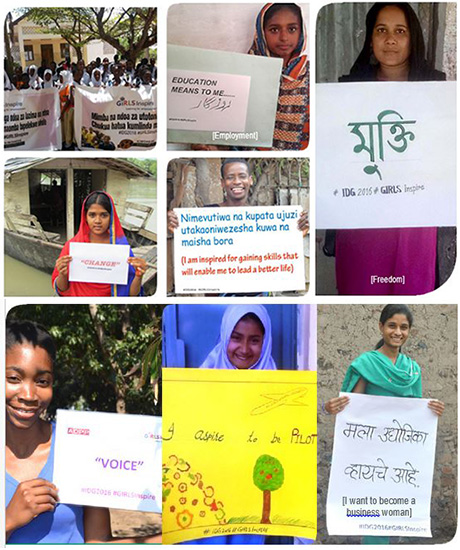 Top photo: Marjorie (with her grandmother) receives a small incentive to help build her cash reserve. Also pictured: Ms Vanita Shinde (Mann Deshi Foundation) and Ms Frances Ferreira (COL).