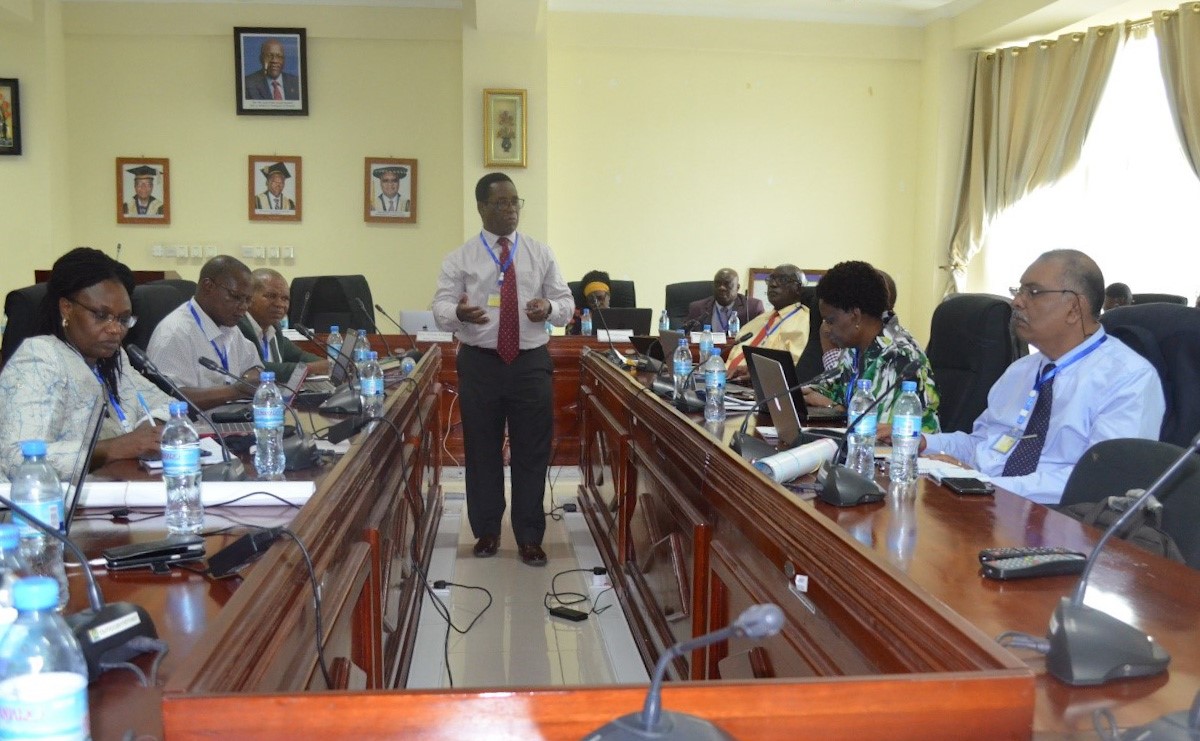 Reading Time:
3
min read
Thirty-seven stakeholders from various universities and teacher education institutions in seven countries in Africa came together for the 'Train-the-Trainers Workshop on Quality Assurance for Teacher Training and Professional Development' organised by the African Council for Distance Education (ACDE) at the Open University of Tanzania (OUT) from 27 to 29 March 2019.
The workshop focused on the need for schools of education within universities and other institutions to develop resilient mechanisms to improve teacher development. Organised with support from COL, the workshop examined evidence-based quality assurance practices in higher education overall, and teacher training and professional development in particular.
All the represented institutions offer open and distance learning (ODL) in various disciplines, including teacher education, with participation from Kenya, Mauritius, Nigeria, South Africa, Tanzania, Zambia and Zimbabwe.
The Deputy Vice-Chancellor responsible for Academic Affairs at OUT, Professor Deus Ngaruko, opened the workshop and said, "The ACDE is a critical partner in quality assurance in higher education in Africa. More partnerships between universities such as OUT and the ACDE need to be encouraged if impact is to be made in teaching and learning in the digital age."
Executive Director of ACDE Professor Rotimi Ogidan acknowledged that the workshop provided a significant platform for dissemination of the ACDE Quality Assurance Toolkit and interrogation of its relevance to teacher training. He added, "We thank COL for providing the funds for the workshop and OUT for continuing to play a significant role in the overall development of the ACDE."
COL's Adviser: Teacher Education Dr Betty Ogange said, "COL is keen to support education leaders and other implementers of teacher education programmes by familiarising them with the quality assurance tools available and building capacity for institutional self-review to maintain high standards of teacher development."