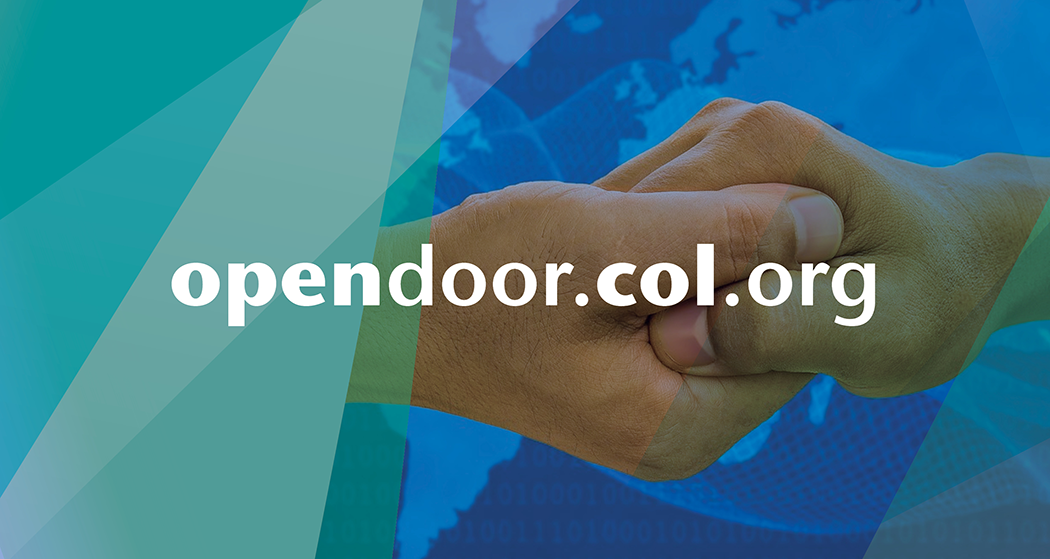 Reading Time:
5
min read
20 April 2020, Burnaby, BC, Canada — The unprecedented impact of COVID-19 on teaching and learning is a worldwide concern, with over 1.5 billion learners not attending schools. Keeping the doors of learning open during this crisis is the responsibility of all stakeholders in education. Over the last fifty years, open and distance education institutions have offered quality teaching and learning at a distance using a range of technologies – print, radio, television, computer and the Internet. New developments in web technologies and increasing access to mobile applications open new possibilities. As an intergovernmental organisation, COL has the mandate to promote the use of distance learning and technologies for increasing access to quality education and training in the Commonwealth.
Considering the strengths of distance and online learning to provide workable solutions, and recognising the need for collaboration to serve these demands, COL has launched the International Partnership of Distance and Online Learning for COVID-19 to bring together institutions/ organisations committed to supporting learning at this time of crisis.
This partnership is based on shared values and a win-win framework for all. Values include mutual respect, equity and inclusion as well as a commitment to the needs of the stakeholders. Access to pooled resources, shared expertise, and online training through a common gateway will build capacities and facilitate collaborative projects.
Launching the partnership, Professor Asha Kanwar, COL President and CEO, said: "COL is standing with all our stakeholders – governments, educational institutions, teachers, learners and parents during these times of crisis. We need concrete action on the ground to help teachers and students to continue the teaching-learning process without disruption. This is not a time for planning but for action. Let us pool our expertise and resources to ensure that the doors of education remain open for all." Appreciating the support received from the ODL community and development partners, she said: "The response from our partners is overwhelming and we thank each one of them for their commitment and support."
There are 44 partners at the time of the launch, and the numbers will grow in the coming days as will activities under this platform.
About COL
The Commonwealth of Learning (COL) was created by Commonwealth Heads of Government to promote the development and sharing of open learning and distance education knowledge, resources and technologies. Hosted by the Government of Canada, COL is the world's only intergovernmental organisation solely concerned with the promotion and development of distance education and open learning.