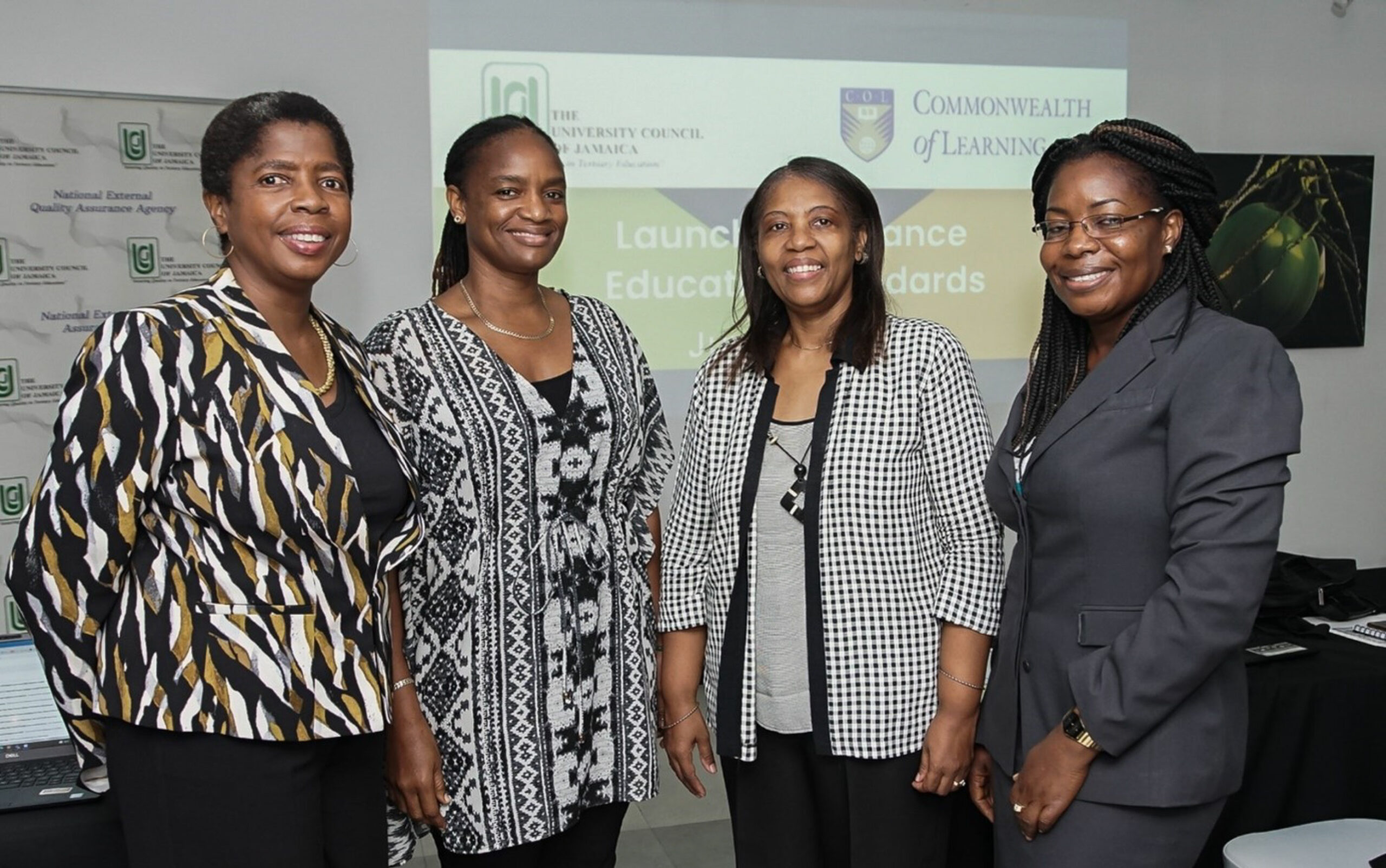 Reading Time:
3
min read
With the support of COL, the University Council of Jamaica (UCJ) hosted a series of three workshops to disseminate standards in distance education. The workshops also provided an opportunity  to administrators, academic managers and faculty of tertiary level institutions to assess where their institutions were in relation to each standard. A total of 500 participants attended three workshops in hybrid and virtual modes in June 2022.
The UCJ launched its 2022 Standards for Distance Education earlier in June. In her address to the more than 120 participants, the Minister of Education and Youth, Honourable Fayval Williams commended the UCJ and COL for promoting and disseminating the standards. She highlighted the significant role that distance education standards play in the education system especially at a time distance learning was growing in importance.
Addressing the launch, the Executive Director of UCJ, Ms Althea Heron noted that the standards would provide guidance and support to institutions for continuous improvement as they seek to strengthen the quality of distance education programmes.
Ms Karen Gayle, Senior Standards Development Officer, UCJ explained that the workshops set out to broaden and strengthen the impact of the distance education standards and provide practical relevance for the participants in each workshop. The materials would be available to tertiary institutions online from the UCJ.
Dr Mairette Newman, Education Specialist: VUSSC said, "This productive partnership with UCJ to launch and support the dissemination of these standards is timely. The magnitude of the Covid-19 crisis caught Jamaica and the rest of the world off guard – education and training were disrupted and, in the pivot, to deploy rapid online learning solutions, institutions have had to re-think, re-train and in some cases, re-invent how they engage in teaching and learning and how they ensure quality. Distance Education standards are therefore key."