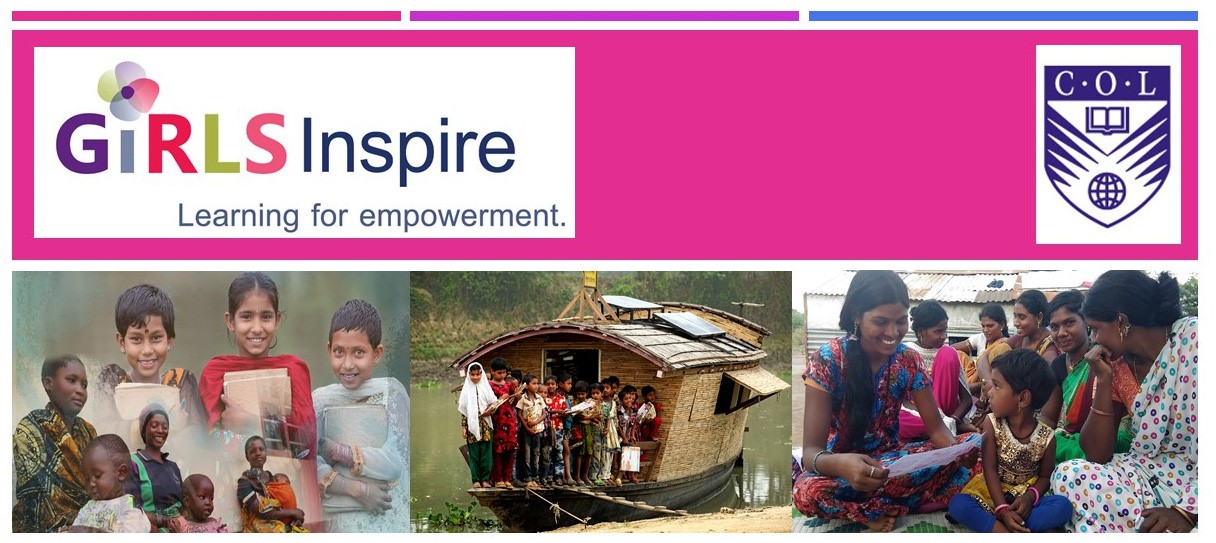 Reading Time:
3
min read
GIRLS Inspire's Side Event at the Women Deliver 2019 Conference on 6 June 2019 in Vancouver, Canada will feature lively presentations and discussions on 'Stories of Community Engagement: How Social Media Plays a Part in Preventing Child, Early and Forced Marriage (CEFM).' The Women Deliver Conference is the world's largest conference on gender equality and the health, rights and wellbeing of girls and women today. COL will be represented by President and CEO, Professor Asha Kanwar and Senior Adviser: Women and Girls, Ms Frances J. Ferreira.
"We look forward to bringing the know-how and results attained through GIRLS Inspire to this conference by showcasing COL's contribution in improving lives and giving hope to vulnerable and underprivileged girls in the developing world through education and community engagement by leveraging the power of social media," said Ms. Ferreira.
GIRLS Inspire is a COL project funded by the governments of Canada and Australia to engage community organisations in Bangladesh, India, Mozambique, Pakistan and Tanzania to leverage the power of open and distance learning (ODL) to end the cycle of CEFM, and to reach the unreached girls by providing schooling and skills training to some of the world's most vulnerable and hard-to-reach girls.
More than 6,000 world leaders, influencers, advocates, academics, activists and journalists will present new knowledge, promote world-class solutions, and engage a diverse range of voices to accelerate progress for girls and women on a global scale at Women Deliver 2019.
To join GIRLS Inspire's Side Event, please register here. This event is free and open to all participants registered to attend the Women Deliver Conference.