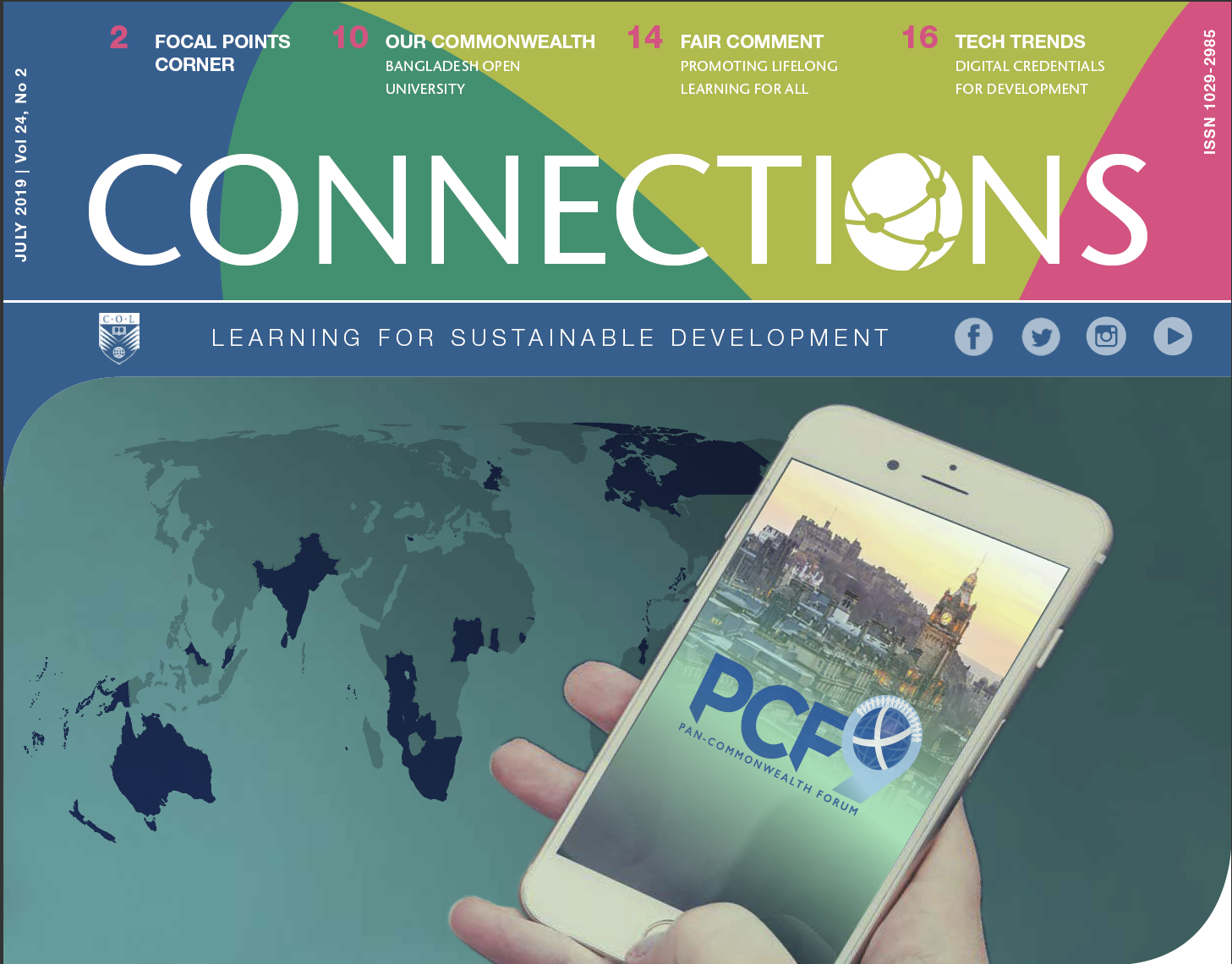 Reading Time:
33
min read
Download the digital version (PDF) from OAsis
Sign up to receive email updates from COL
COVER STORY
---
PCF9 Online Forum: A preview of what's to come in Edinburgh
"Forum participants have helped guide discussion topics for PCF9."
With less than two months to go, momentum is building for the ninth Pan-Commonwealth Forum (PCF9). The recent PCF9 Online Forum served as the perfect opportunity for practitioners, policy makers and thought leaders to prepare for PCF9 or stay connected if they can't make it to Edinburgh.
From 17 June to 12 July, forum participants engaged in lively discussions with preeminent experts and explored emerging issues in the education sector. Guided by the theme of 'Innovations for Quality Education and Lifelong Learning,' the online forum comprised four strands: Employability, Equity and Inclusion, Opening Up Education, and Technology.
Nearly 500 individuals registered for the forum, with active participants coming from 48 countries (44 Commonwealth Member States).
Participants in the 'Employability' strand discussed aligning the curricula with market requirements, entrepreneurial capability and students' time management. 'Equity and Inclusion' featured discussions on the democratisation of education, the importance of health education, the diversification of modes of delivery, and the need for special study centres in some contexts.
Emerging themes from 'Opening Up Education' included the principles, benefits and challenges of open education, the concepts of open curriculum, pedagogy, open-access publishing, and the value of open educational resources. Topics for 'Technology' included the use of social media in online learning, microlearning, as well as how to prepare students to become lifelong learners.
The insights and experiences shared in the discussion forums will help guide the deliberations at PCF9 during 9 to 12 September. Over 300 papers and posters have been received for presentation and an exciting programme awaits participants.
REGIONAL NEWS
---
PAN-COMMONWEALTH/GLOBAL
Key speakers at PCF9
Wondering who is headlining the ninth Pan-Commonwealth Forum (PCF9), taking place from 9 to 12 September? The following preeminent thought leaders will be taking the stage in Edinburgh. More announcements to come.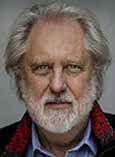 Lord Puttnam of Queensgate, CBE, British film producer, educator, environmentalist and member of the House of Lords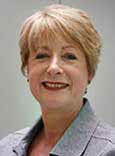 Professor Rose Luckin, Professor of Learner Centred Design, UCL Knowledge Lab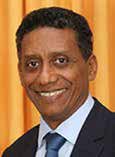 The Honourable Danny Faure, President of the Republic of Seychelles

Sarah Brown, Executive Chair of the Global Business Coalition for Education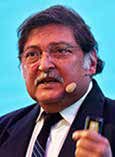 Professor Sugata Mitra, Former Professor and Principal Research Investigator, School of Education, Communication and Language Sciences, Newcastle University, UK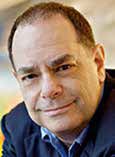 Marc Prensky, Founder and Executive Director, The Global Future Education Foundation and Institute
Introduction to sustainable development in business

The 'Introduction to Sustainable Development in Business' MOOC was launched in May. Developed by COL and the Open University of Mauritius, the course explored the challenges and complexities of the 17 Sustainable Development Goals, introduced sustainable corporate strategies and the sustainable business scorecard, and provided insight into the opportunities offered by sustainable trade as well as the fundamentals of and trends in sustainable consumption and production. The course attracted a total of 1,022 registrants.
Top 5 Ways To Promote Lifelong Learning
By Dr K. Balasubramanian, former Vice President, COL
Integrate formal learning with non-formal and informal learning
Lifelong learning must be perceived beyond the limited
structures of conventional formal learning. Non-formal
and informal learning must also be made available,
promoted and recognised. The pedagogical implications
of this integration need to be appropriately addressed.
Promote learning to learn
The framework for learning to learn should be built into
the formal and non-formal educational system. Teachers
need to build skills in self-directed and self-determined
approaches to encourage student independence. The
abilities of learners to network with others should be
enhanced to promote peer-to-peer, horizontal learning.
Develop digital competencies and digital resources
Information and communication technologies are critical
for lifelong learning. Stakeholders require enhanced
competencies in developing digital resources and
accessing resources for learning. Initiatives such as open
educational resources and massive open online courses
have strengthened the scope for lifelong learning. Digital
resources in various languages can enable effective
learning through an individual's mother tongue.
Recognise prior learning
Recognition of prior learning is an important approach for
validating lifelong learning, particularly the informal and
non-formal learning that occurs in the workplace. Policy
makers and institutional heads must ensure there are clear
and flexible learning pathways that consider various levels of
credentials and recognise diverse learning experiences.
Target marginalised groups
The policies and programmes of lifelong learning should
focus on the 'last person in the queue.' This will also
enable others to access learning opportunities. Such
an approach, based on social equity, should emphasise
lower-cost delivery and affordable infrastructure.
Blockchain demystified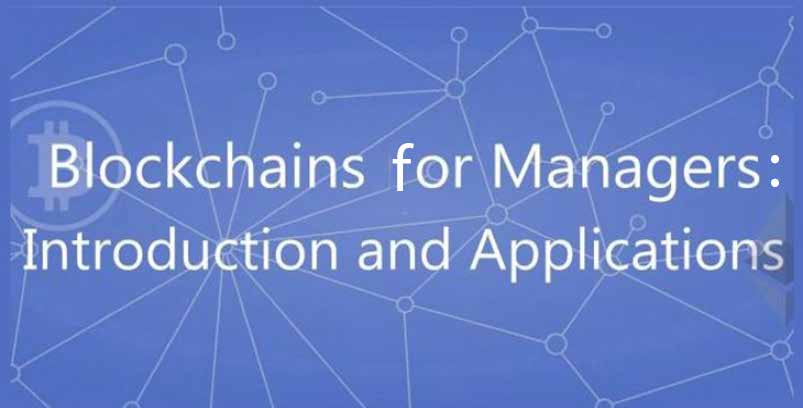 The 'Blockchains for Managers: Introduction and Applications' MOOC launched in May. The course focused on the applications of blockchain rather than the technical aspects and was designed for individuals working at mid-level administration and management in the education, finance, civil service and tourism sectors. University students were also encouraged to enrol. In-person mentoring sessions held later that month in Mauritius bolstered the online learning experience. Lead faculty worked with 75 learners on exercises that included problem solving and group work. COL facilitated the sessions at the request of the Ministry of Education. In addition, two AgMOOCs were offered in May and June, reaching over 8,000 learners, with a certification rate of approximately 22 percent.
JL4D seeks contributions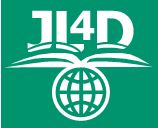 Contributions are invited for the Journal of Learning for Development, which focuses on innovation in learning – in particular, but not exclusively, open and distance learning and its role in development. Contributions can take the form of research articles, case studies, commentaries and reports from the field. Please visit the journal's website for more details and to submit work: www.jl4d.org
FOCAL POINTS CORNER
---
Courtesy visit to Grenada's Prime Minister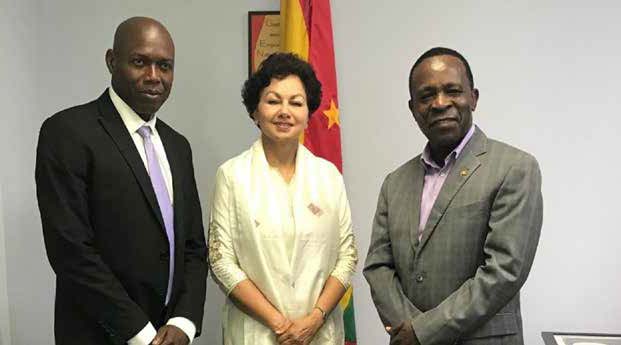 Professor Asha Kanwar, COL President and CEO, met with Dr The Right Honourable Keith Mitchell, Prime Minister of Grenada, in May in St. George's, Grenada. Prime Minister Mitchell was briefed on the various activities COL has undertaken with the Ministry of Education and Human Resource Development, as well as other institutions in the country. As CARICOM Lead Head of Government for Science and Technology (including ICT), he expressed a keen interest in COL's innovations in technology and emphasised the importance of technology in expanding access to education.
Pictured (right to left): Dr The Right Honourable Keith Mitchell; Professor Asha Kanwar; Mr Andrew Augustine, COL's Focal Point in Grenada.
Teacher capacity development in Rwanda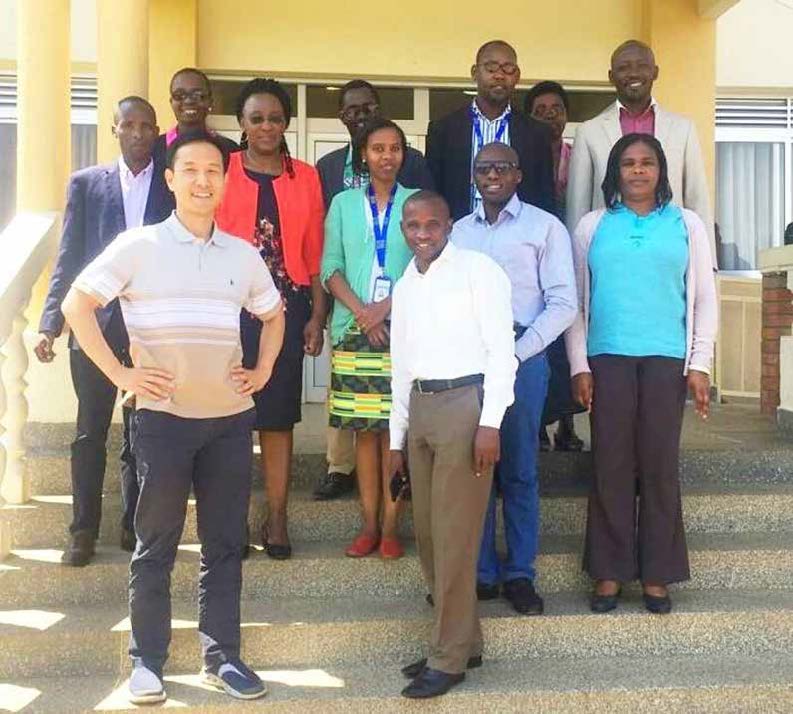 COL, in collaboration with the Rwanda Education Board (REB), held a consultative workshop in March in Kigali, Rwanda, aimed at exploring the priority areas in teacher capacity development and determining potential areas of focus in partnership with COL. The Director in charge of teacher development management and career guidance and counselling (TDM & CGC), Mr James Ngoga, said the country had made great strides in the education sector, and that more effort needs to go towards improving the quality of teaching as well as learning outcomes. COL's Adviser: Teacher Education, Dr Betty Ogange, disseminated COL's Teacher Futures model and highlighted case studies from other countries implementing the programme. Participants included COL's Focal Point in Rwanda, Mr Théogène  Kayumba, and other senior officials from REB's TDM & CGC and ICT departments.
AFRICA
Digital education skills training in Mauritius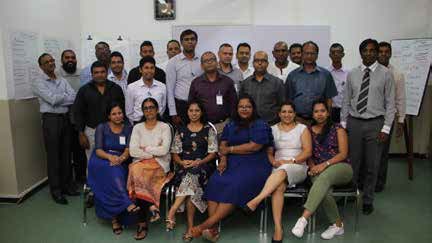 The Mauritius Institute of Training and Development (MITD) has begun implementing COL's Commonwealth Digital Education Leadership Training in Action (C-DELTA) programme, building on the training-of-trainers workshop held in New Delhi in December 2018. A three-day workshop for the trainers to train teachers working in MITD training centres followed in April 2019 in Mauritius.
L3M project meeting in Malawi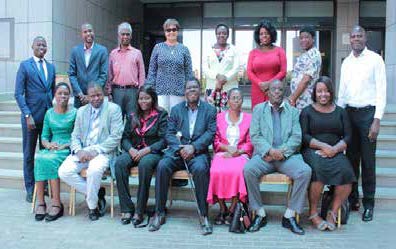 Representatives from governments and international development organisations met in Lilongwe, Malawi in February to discuss the Theory of Change and Monitoring and Evaluation Framework for the Lifelong Learning for Mothers and Out-of-School Girls (L3M) project planned for the Mchinji district in Malawi.
Training for special education teachers in Botswana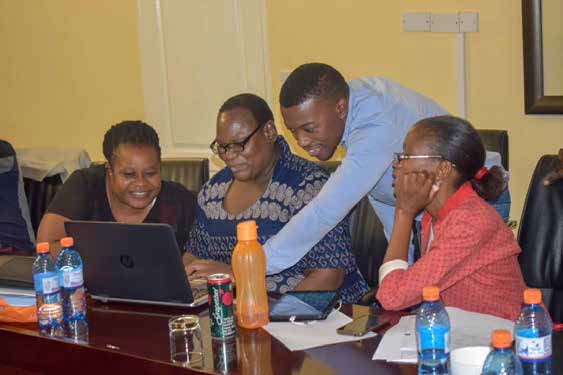 With support from COL, 20 lecturers from the Teacher Education Department of Botswana Open University (BOU) participated in a workshop in April on developing materials for the online training of teachers who work with special education students in inclusive classrooms. Participants designed new courses in the areas of learning difficulties, autism spectrum disorder and giftedness. The workshop forms part of an ongoing collaboration between COL and BOU to enhance BOU's Bachelor of Education degree programme in special and inclusive education.
'Skills in Demand' model in Africa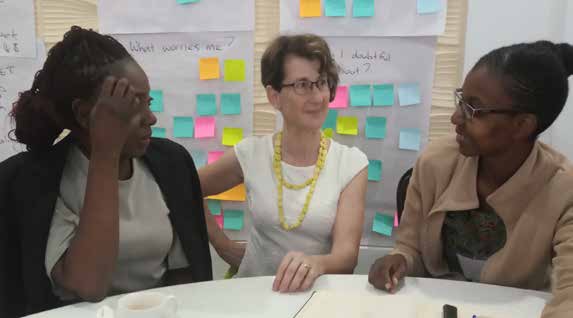 COL's Skills in Demand model was introduced in Africa to 16 institutes from Ghana, Kenya, Nigeria and Zambia in a workshop held in Nairobi in June. All the institutes have previously worked with COL and expressed interest in implementing workplace learning in combination with open and distance learning. Dr Meshack Opwora, Director of Kenya's Technical and Vocational Education and Training (TVET) Directorate, opened the workshop. He noted the relevance of COL's model for helping Kenya solve its TVET challenges. Two TVET-focused organisations also supported the workshop: the International Labour Organization and Colleges and Institutes of Canada. The Skills in Demand model relies on educational institutions working closely with industry partners for training.
Photo: Ms Terry Neal, COL's Education Specialist: Technical and Vocational Skills Development (TVSD), interacts with workshop participants.
Evaluating learning design models in South Africa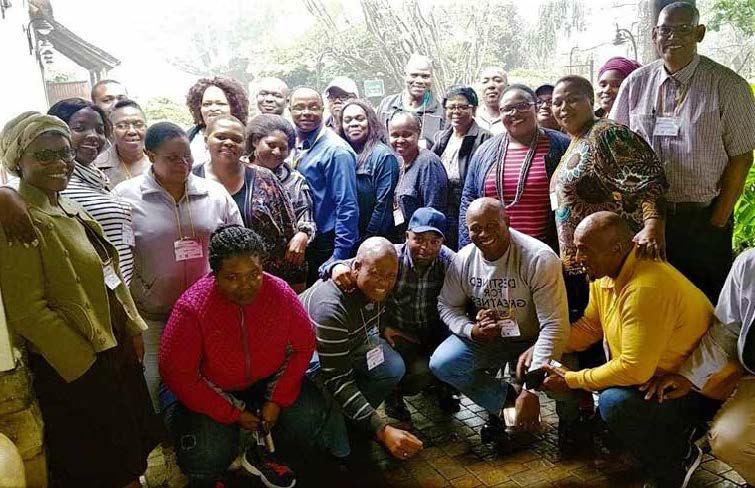 The University of Fort Hare (UFH) and SchoolNet South Africa organised a learning design workshop for teachers in February at Hogsback in the Eastern Cape Province. The workshop was developed in collaboration with COL as part of the Teacher Futures – South Africa programme. The workshop focused on conceptualising the materials-writing process and the content for three courses on digital learning. Thirty five participants evaluated multiple learning design models and digital learning resources to determine what skills and knowledge required by teachers were most important to incorporate into the courses.
Open and innovative schooling in Africa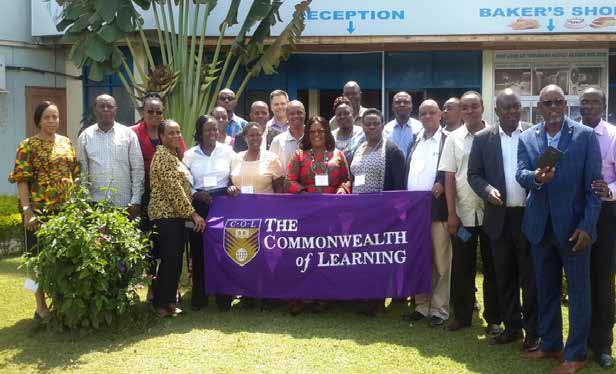 The Southern African Development Community Centre for Distance Education (SADC-CDE), with support from COL, hosted a workshop in Kigali, Rwanda in May to sensitise participants about open schooling and introduce COL's Open and Innovative Schooling model. Participants hailed from Kenya, Rwanda, Tanzania and Uganda. The workshop was an opportunity to engage with prospective partners who work to advance their formal education systems on a national scale. Nineteen individuals attended from ministries, universities and other organisations. Dr Heroldt Murangi, Director of the Namibian College of Open Learning, served as the workshop facilitator, and Ms Fancy Amey, Director of SADC-CDE, served as the coordinator. Participants were presented with case studies of open schooling in Botswana, India and Namibia, as well as to the open schooling online community known as COMOSA (the Commonwealth Open Schooling Association).
Sierra Leone teachers use messaging app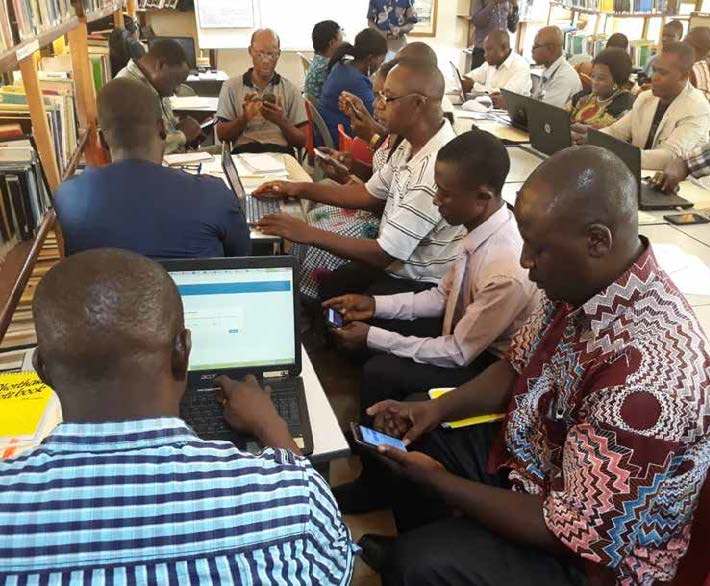 Freetown Teachers College (FTC), in collaboration with COL, conducted two workshops as part of the Teacher Futures programme in March at their campus in Freetown. The first workshop focused on leadership in teacher professional development and the second on community of practice management in integrated In-service Teacher Training (INSET) implementation. INSET is a school-based training programme aimed at improving the quality of teaching in junior secondary schools in Sierra Leone. The participants made use of a messaging app, suitable for engagement in limited telecommunications infrastructure environments, to interact with each other and provide a means for ongoing collaboration and resource-sharing. Thirty eight teacher educators, school principals and teachers drawn from FTC and partner schools in Freetown and Kono District participated.
Cultivating digital skills in Uganda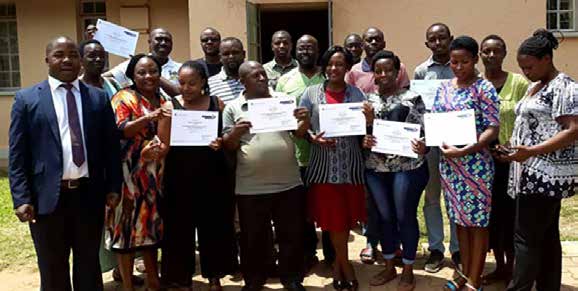 Makerere University's College of Education and External Studies (CEES) in Uganda implemented COL's Commonwealth Digital Education Leadership Training in Action (C-DELTA) programme through a series of
workshops in March. Sixty teachers from various departments of CEES received training at the Centre for Teaching and Learning Support. Participants learned how to use the C-DELTA platform so they could serve as champions of digital education skills among fellow teachers as well as students. Sentumbwe Damalie, a teacher trainer at Makerere University's School of Education, reflected on the training, "The knowledge I have gained is going to help me develop into a responsible digital citizen. First, I want to work on my online presence – digital identity. Second, I want to identify the networks that can grow my personal and professional life and capitalise on them. Third, I want to encourage my colleagues and economics students to enrol in the C-DELTA training."
Quality teacher training in Africa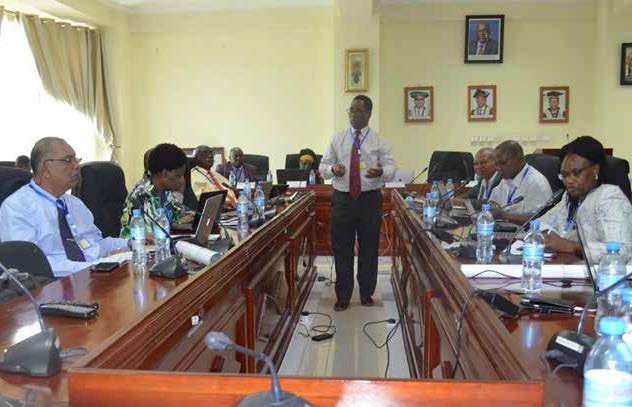 Thirty seven stakeholders from various universities and teacher education institutions in seven countries in Africa – Kenya, Mauritius, Nigeria, South Africa, Tanzania, Zambia and Zimbabwe – came together for the 'Train-the-Trainers Workshop on Quality Assurance for Teacher Training and Professional Development,' organised by the African Council for Distance Education at the Open University of Tanzania in March. All the represented institutions offer open and distance learning in various disciplines, including teacher education. The workshop focused on the need for schools of education within universities and other institutions to develop resilient mechanisms to improve teacher development. Organised with support from COL, the workshop examined evidence-based quality assurance practices in higher education, and teacher training and professional development in particular.
OER repository in Nigeria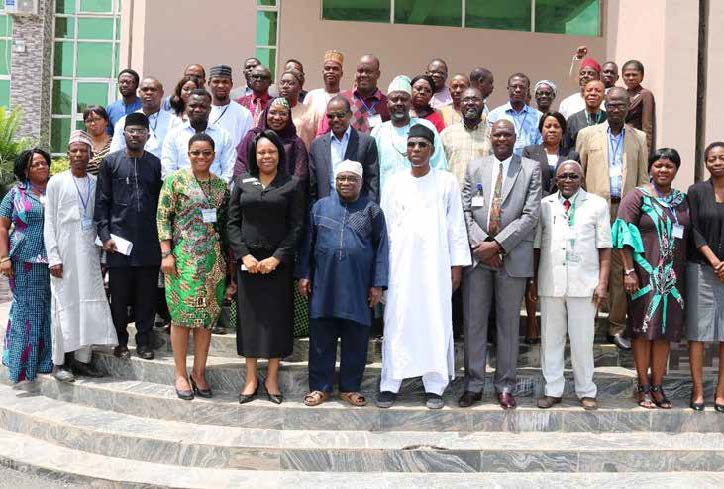 The Regional Training and Research Institute for Distance and Open Learning held a workshop on materials development for open educational resources (OER) in March at the National Open University of Nigeria, in Abuja. The workshop was developed in collaboration with COL and facilitated by Dr Jane-Frances Obiageli Agbu, the International Council of Distance Education Chair in OER. During the opening ceremony, Ambassador Babatunde Nurudeen, Permanent Representative of Nigeria to the Economic Community of West African States Commission, spoke on the benefits of these resources saying, "OER can supplement and add value to curricula in virtually all our tertiary institutions, while also reducing costs for students who are otherwise required to purchase expensive textbooks." Participants were drawn from 16 higher education institutions, along with representatives from the National Universities Commission. Thirty three participants were introduced to the fundamentals of OER and the necessary skills for developing and deploying OER materials.
ASIA
Tanzanian bankers trained in India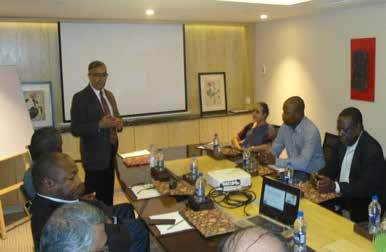 The Lifelong Learning for Farmers (L3F) model is being upscaled in partnership with national banks, moving from the meso to the macro level. Rural credit guarantee is a key element in this transition, and banking systems in parts of India have developed advanced practices in this area. In early July, senior financial experts from Tanzania visited India with support from L3F to learn from top managers about successful practices. The delegates participated in workshops and field visits in rural areas and acknowledged the value of the learning experience.
Photo: Dr V. Balaji, Vice President, COL, leads discussions at workshop in Chennai,India.
Building capacity for online Master of Public Health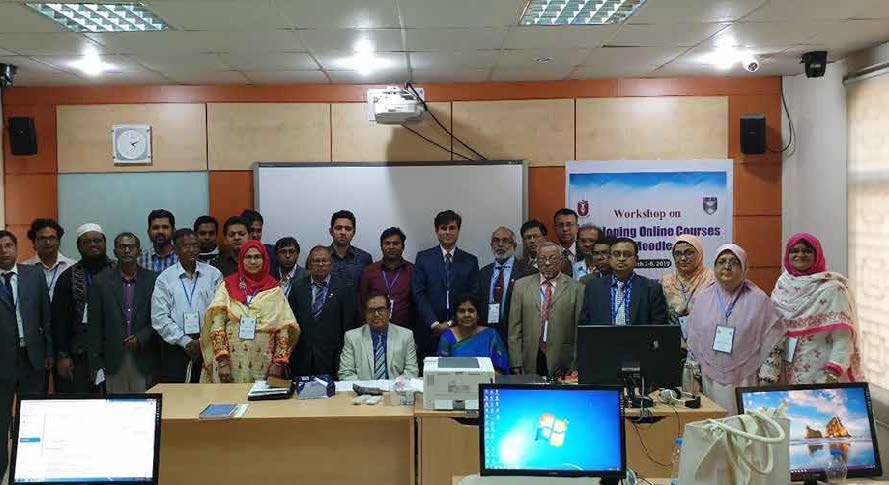 A workshop on developing online courses using the Moodle Learning Management System (LMS) took place at Bangladesh Open University (BOU) in early March as part of COL's technical assistance for the online Master of Public Health (MPH) programme. The online learning platform set up at BOU allows teachers and students to engage with educational content by using interactive video and video conferencing. The workshop trained participants to build capacity in developing quality and engaging courses using features of the LMS. Thirty eight subject matter experts from BOU and other institutions in Bangladesh developed course design blueprints for 12 courses in the MPH programme.
Breaking the glass ceiling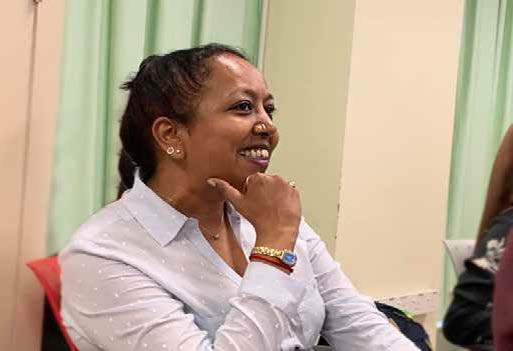 Twenty four women aspiring to assume leadership positions in open and distance learning (ODL) and ICT-based fields gathered at Wawasan Open University in Penang, Malaysia in April for the Pan-Commonwealth Training Programme on Women and Leadership in ODL. The workshop focused on imparting knowledge, skills and confidence among participants for their career progression. It also aimed to build a network of role models and mentors who can provide ongoing guidance, encouragement and support for women leaders to realise their full potential. Professor Asha Kanwar spoke on the topic of 'Women's Transformational Leadership,' saying, "The critical feature of transformational leadership is that it empowers both the leader and the follower to higher levels of motivation and performance." Read Professor Kanwar's speech at http://hdl.handle.net/11599/3179.
University in Bangladesh adopts TEL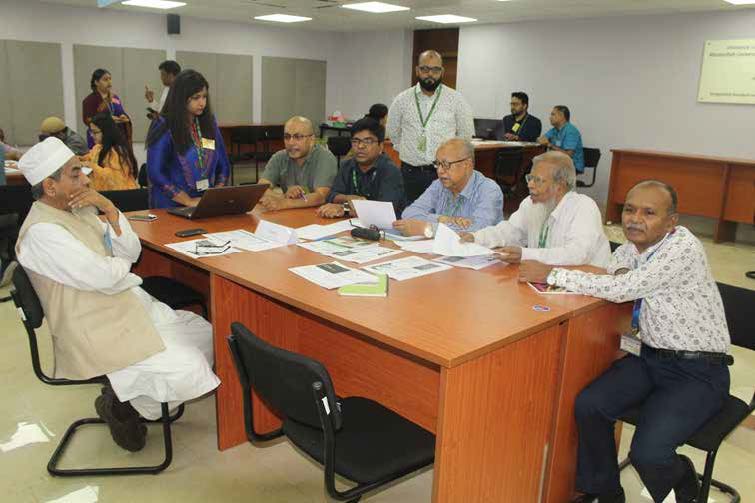 COL supported a workshop on developing policy for technology-enabled learning (TEL) implementation at Ahsanullah University of Science and Technology (AUST), Bangladesh in April. The objectives were to discuss the baseline report on access to technology for teaching and learning at AUST and develop a draft policy and strategy for the adoption and implementation of TEL. Over 30 senior faculty of AUST participated, including the Vice Chancellor, the Pro Vice Chancellor and Treasurer, the Registrar, deans and departmental heads, as well as members of the Board of Trustees, the Syndicate and the Academic Council. The workshop was facilitated by Professor Mostafa Azad Kamal from Bangladesh Open University and the Head of Computer Science Engineering at AUST, Professor Dr Kazi A. Kalpoma.
Asian and African vice chancellors meet in India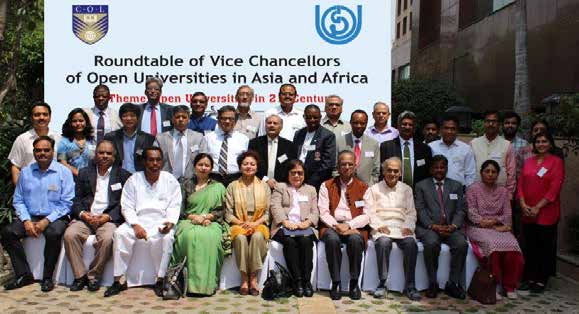 With the support of India's Ministry of Human Resource Development (MHRD), COL collaborated with the Indira Gandhi National Open University (IGNOU) to organise a two-day roundtable of vice chancellors of open universities in Asia and Africa from 23 to 24 April in New Delhi, India. Nineteen vice chancellors from eight countries participated: Bangladesh, Botswana, India, Malaysia, Nigeria, South Africa, Sri Lanka and Tanzania. In her keynote address, Professor Asha Kanwar flagged the issues concerning open and distance learning (ODL) institutions in the 21st century and suggested some possible solutions for staying relevant to the needs of digital learners. The inaugural event was presided over by Professor Nageshwar Rao, Vice Chancellor of IGNOU. Dr B. K. Bhadri, from MHRD, also spoke at the function. Professor Madhu Parhar, from IGNOU (now Director, CEMCA), presented the concept note, and this was followed by technical sessions covering various issues concerning the ODL system. Read the speech at http://hdl.handle.net/11599/3177.
CARIBBEAN & AMERICAS
From 'Zero to Hero'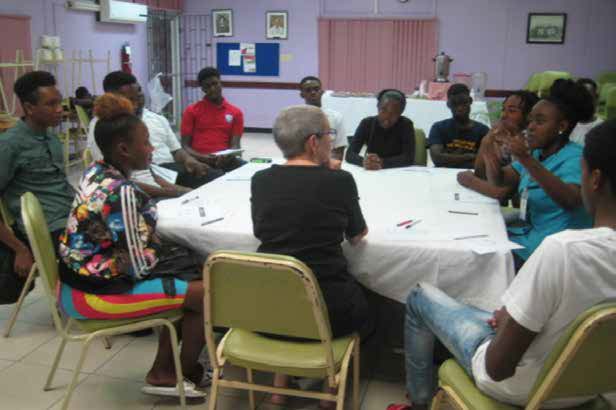 The final meeting in a series of consultations on the curriculum framework for the proposed 'Zero to Hero' digital entrepreneurship programme was held in February in Kingston, Jamaica. The University of the West Indies Open Campus is developing this programme with assistance from COL. It aims to use mobile, blended and online modalities to increase the number of sec