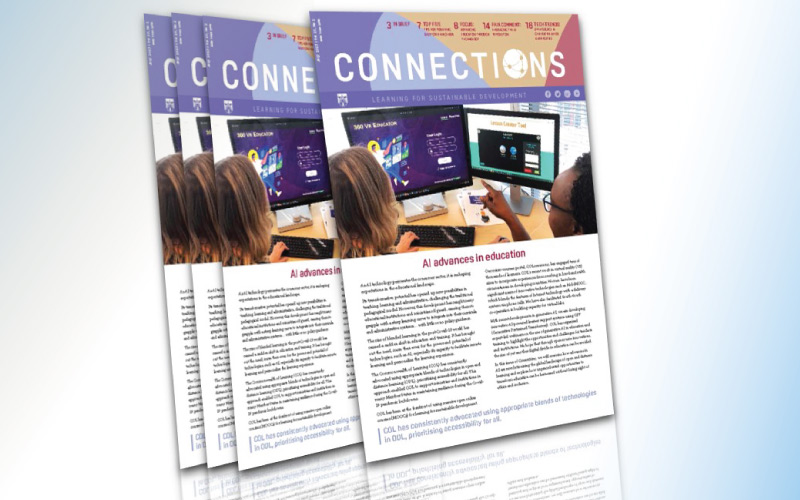 Reading Time:
< 1
min
Sign up to receive email updates from COL
COL's July 2023 issue of its triannual newsletter, Connections, is now available!
Key highlights:
TOP 5 TIPS for Powering a blue-green agenda
FOCUS: Advancing education through technology
FAIR COMMENT: Embracing the AI revolution: Transforming education for the future by Dr T.V. Prabhakar, Advisor IT, Banaras Hindu University, India
OUR COMMONWEALTH: Accelerating the digital agenda at Botswana Open University by Professor Kgomotso H. Moahi, Acting Vice Chancellor
TECHTRENDS: Open-source in generative AI for universities
Download your copy here.