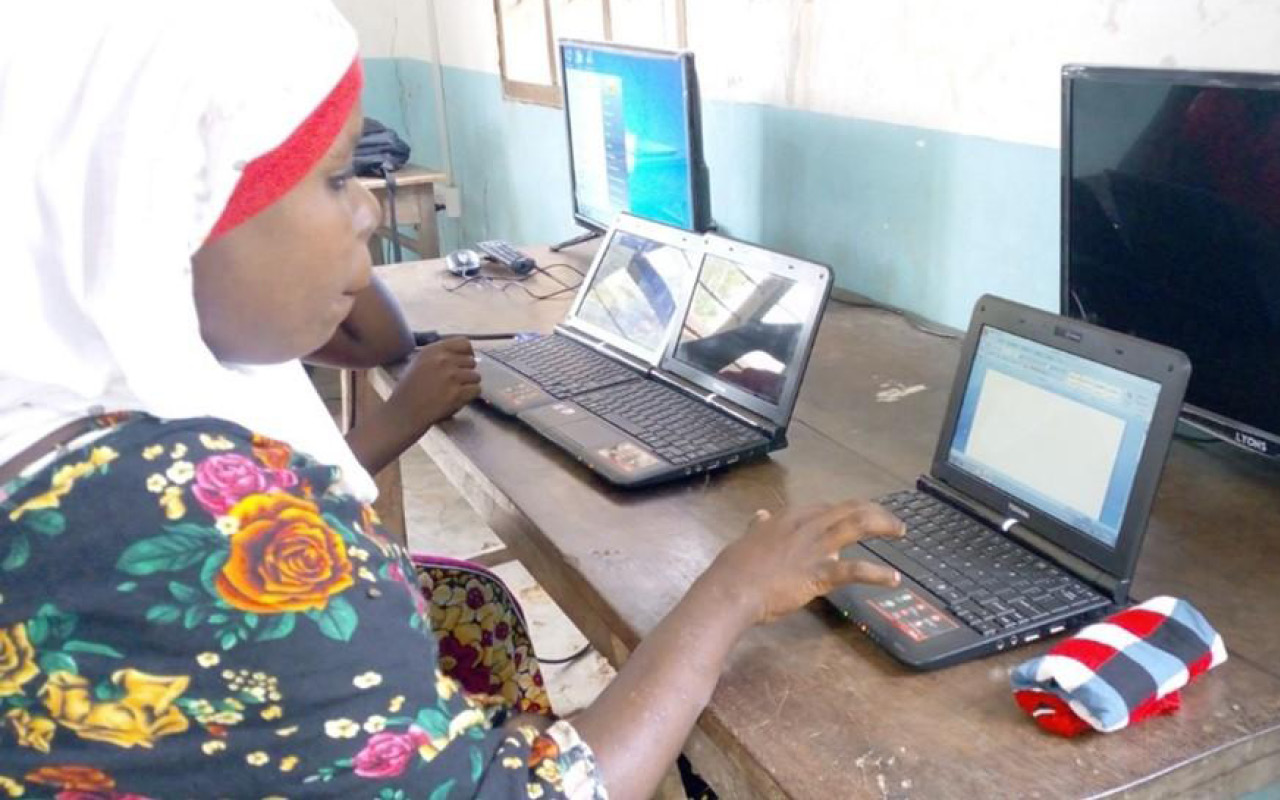 Reading Time:
5
min read
Providing learning opportunities for vulnerable, hard-to-reach women and girls is one of the best investments towards sustainable development. Yet according to UNESCO, women account for two thirds of the 750 million adults without basic literacy skills across the world, and 16 million girls will never set foot in a classroom.
COL's GIRLS Inspire has helped over 100,000 hardest-to-reach girls and women in the Commonwealth receive education and training – empowering them for employment and entrepreneurship. Here are some of their stories.
With her father in jail and no sources of income, Khondokar Nilufa Yasmin Pias (Bangladesh) was about to be married off. She was ten years old at the time and the child marriage was prevented with support from COL's local partner CMES Rural Technology Centre. During the next several years, Khondokar received life-skills training and honed her computer skills. Most recently, she joined a major non-governmental organisation in Bangladesh as a computer trainer. Khondokar is now able to support her family and contribute to the community.
Christina Zulu (Malawi) hails from Traditional Authority Nyoka. She dropped out of school in grade 4 due to pregnancy, feeling that her life "was doomed." With support from COL and its local partner Concerned Youth Organisation, Christina, who is now 21, was motivated to go back to school in January 2021. She is poised to complete her education and become a community role model.
Rimsha Amanat (Pakistan) comes from a family of seven and had to leave primary school due to her family's dire poverty. It was the social mobilisation efforts of COL's partner SPARC that helped Rimsha "jump out of her comfort zone into the courage zone." She enrolled in vocational and life-skills courses. While she was studying, her family tried to marry her off to a relative's son, but SPARC helped prevent this early marriage. Rimsha was able to complete her vocational training in the field of cosmetics and start her own beauty centre in her village. She feels that the financial situation of her family has improved and is now encouraging her siblings to pursue education as an investment in their future.
Rahma Njengite (Tanzania) touched a computer for the first time several months ago when she enrolled in a programme facilitated by YAPO, COL's local partner. With no appropriate skills to support herself, this young woman felt especially affected by the COVID-19 restrictions. She has now acquired computer skills and successfully completed online courses on food processing and packaging. Rahma is planning to set up a food kiosk to sell and deliver well-packaged snacks to customers in her village.