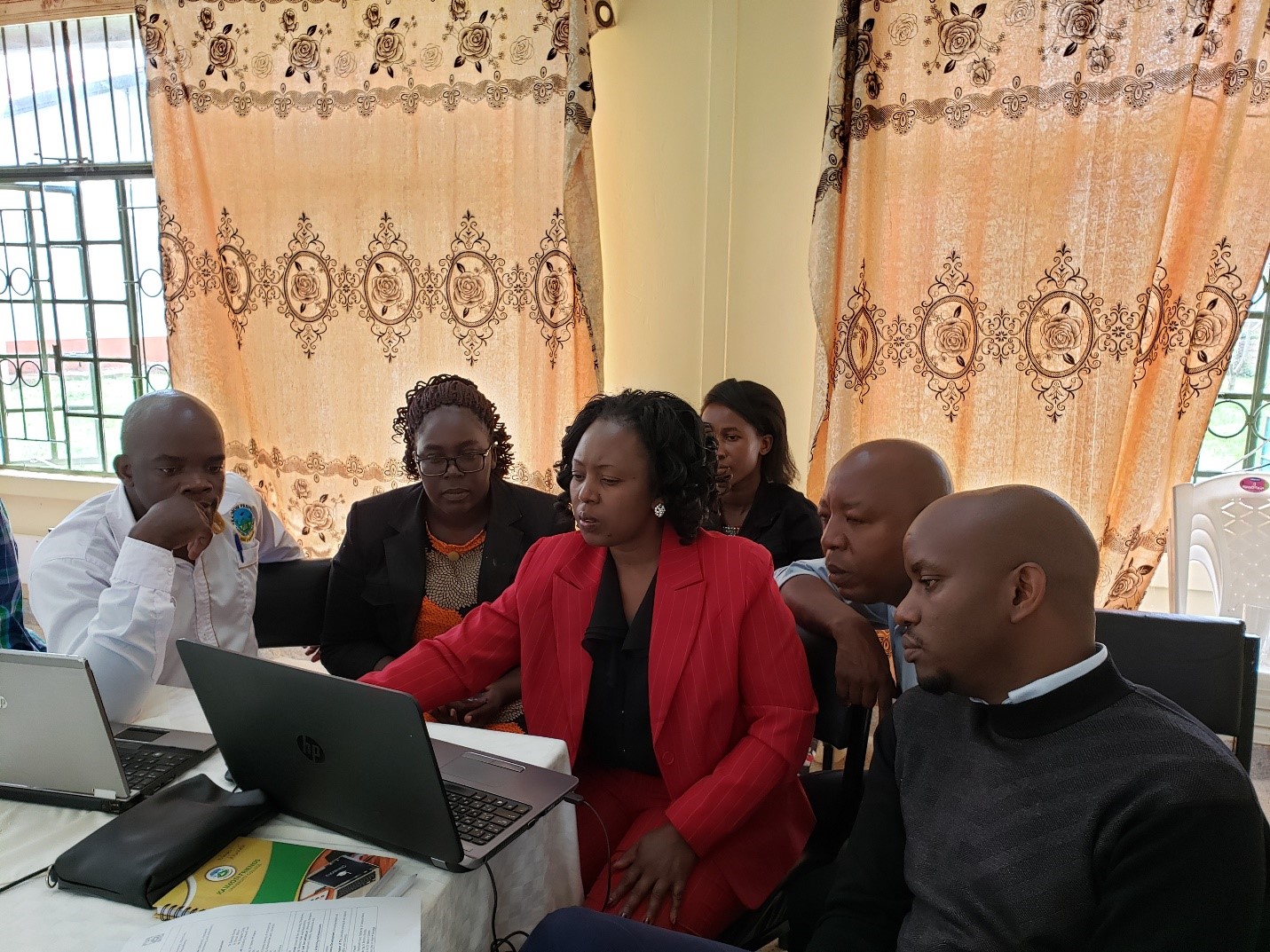 Reading Time:
3
min read
With support from COL, Kaimosi Friends University College (KAFUCO), Kenya developed a draft technology-enabled learning (TEL) implementation policy during a workshop held on 25-26 November 2019. Twenty senior staff attended, along with the facilitator, Dr Sanjaya Mishra, COL's Education Specialist: eLearning .
A baseline study had been conducted earlier at KAFUCO to understand the status of the use of technology by teachers and students for teaching and learning. The study findings were presented at the workshop to inform the policy development process. Dr Mishra guided participants to draft the policy by focusing on vision, principles, objectives, infrastructure, teaching and learning, capacity building and governance of the policy.
Inaugurating the workshop, Deputy Principal of KAFUCO Dr Erick Okwako thanked COL for its support and committed to adopting a systematic approach to TEL implementation.
Dr Mishra noted, "KAFUCO as an autonomous constituent college of Masinde Muliro University of Science and Technology has already in place a learning management system and a repository. COL's support will help develop its institutional capacity to leverage TEL to improve the quality of teaching and learning through ICT integration."
KAFUCO is the second institution in Kenya to have started adopting COL's TEL implementation model. The first one, Jaramogi Oginga Odinga University of Science and Technology, is now in phase two of TEL implementation and has registered significant improvement in teacher capacity to integrate technology in teaching and learning.