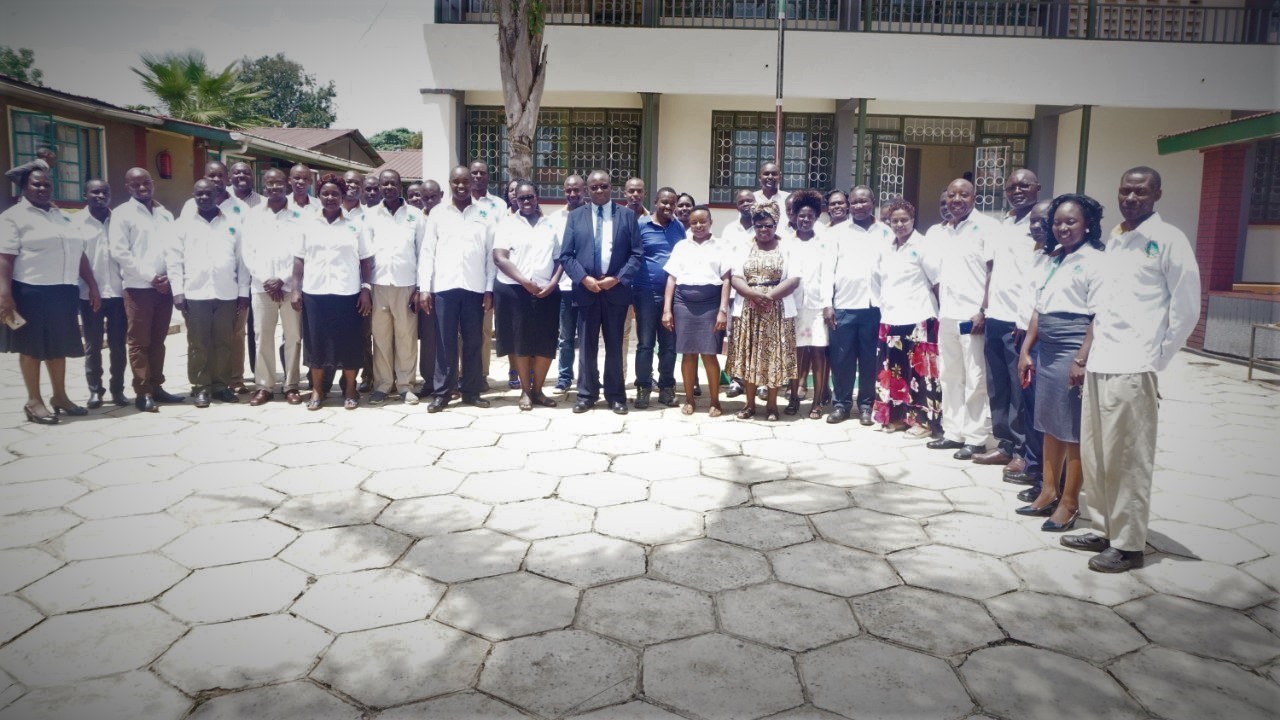 Reading Time:
3
min read
COL supported a workshop on Commonwealth Digital Education Leadership Training in Action (C-DELTA) at Kaimosi Friends University College (KAFUCO) in Kenya from 20 to 22 August 2019. KAFUCO adopted COL's C-DELTA as a non-credit course to help all students become digital education leaders and lifelong learners.
The purpose of the workshop was to enable teachers to develop their capacity as digital education leaders. The content covered how to develop digital education competencies, create digital identities, share digital materials and build a personal learning network for teachers to support students' achievement and success.
Professor O.M.J Nandi, Principal of KAFUCO opened the workshop and noted that the programme's aim is to provide assistance in training teachers from the University College on C-DELTA so that they can serve students' occasional need to learn in a face-to-face environment. The programme is also meant to equip teachers with relevant information communication technology skills that will generate knowledge and infuse technology into their teaching.
Professor Nandi said, "This is a framework for fostering digital learning, and will develop skilled citizens for lifelong learning. KAFUCO is pleased to embrace C-DELTA given that this will make our students more competent and prepared for the complex world of work."
COL's Education Specialist: eLearning, Dr Sanjaya Mishra said, "KAFUCO is the third university to adopt C-DELTA as a non-credit course in the Commonwealth. It has a strong leadership team that believes in ICT integration in teaching and learning. The adoption of C-DELTA at KAFUCO will strengthen its curricula and provide quality learning opportunities to learners."