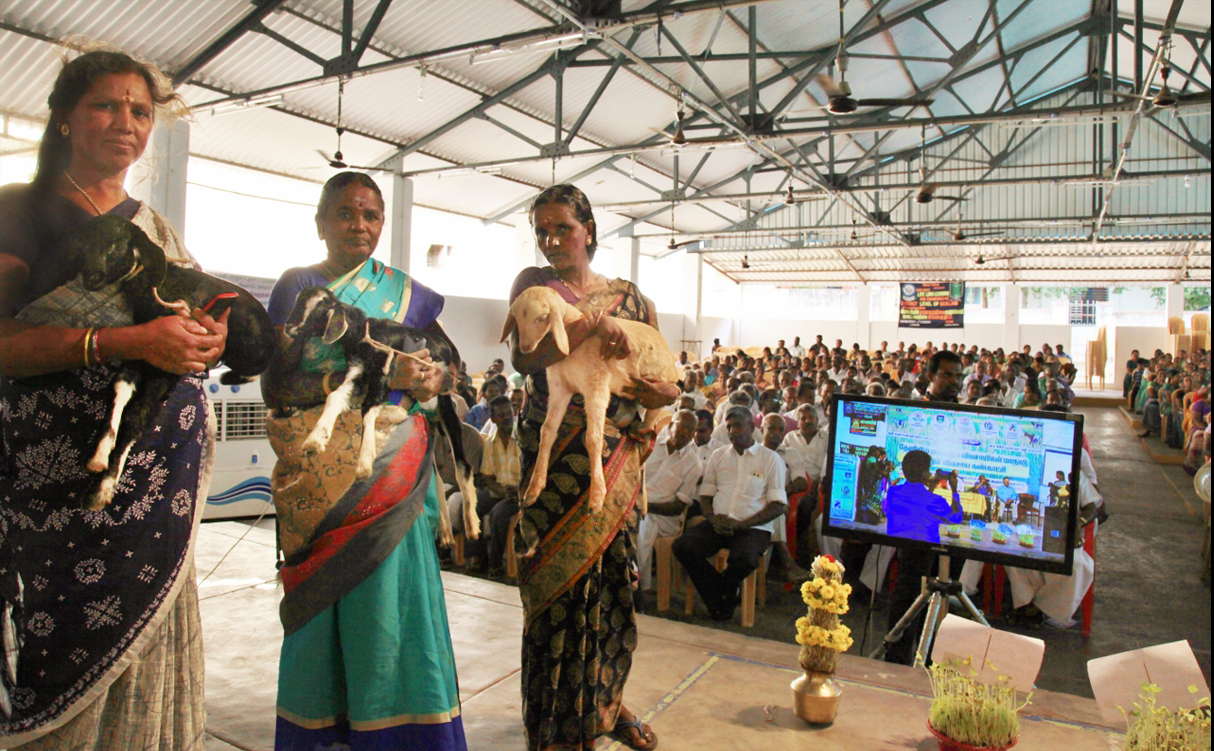 Reading Time:
3
min read
COL participated in the Farmers Conference in Theni, India on 15 December 2018. The conference initiated dialogue and facilitated collaboration between Lifelong Learning for Farmers (L3F), Farmers Producer Organizations (FPO) and financial institutions. One of the unique features of COL's L3F programme is strengthening "corporate literacy" for FPOs, which has enabled women farmers to become more aware of the duties, liabilities and advantages of being "empowered stakeholders" of FPOs and L3F.
A key discussion was on the modalities of integrating L3F in institutions such as Pandyan Grama Bank, National Bank for Agriculture and Rural Development, as well as Small Farmers Agribusiness Consortium in India. Close to 2500 participants attended, with more than 60% of them women.
"The impact of L3F has been proven through a study by the Business School, New England University in Australia. Profit per animal on average is twice for L3F farmers compared to non-L3F farmers," said COL's Vice President, Dr K. Balasubramanian.
L3F is implemented in the State of Tamil Nadu, India, through partners such as Vidiyal, Reddiyarchatram Seed Growers Association and Arul Anandar College. The programme has been effectively using mobile phones and other ICT tools to address the learning needs of women and men farmers by providing lessons for better farming practices and for the management of the enterprises they set up with loans received from commercial banks. Networks of NGOs and FPOs have adopted the L3F approach in the state to replicate L3F activities and results.