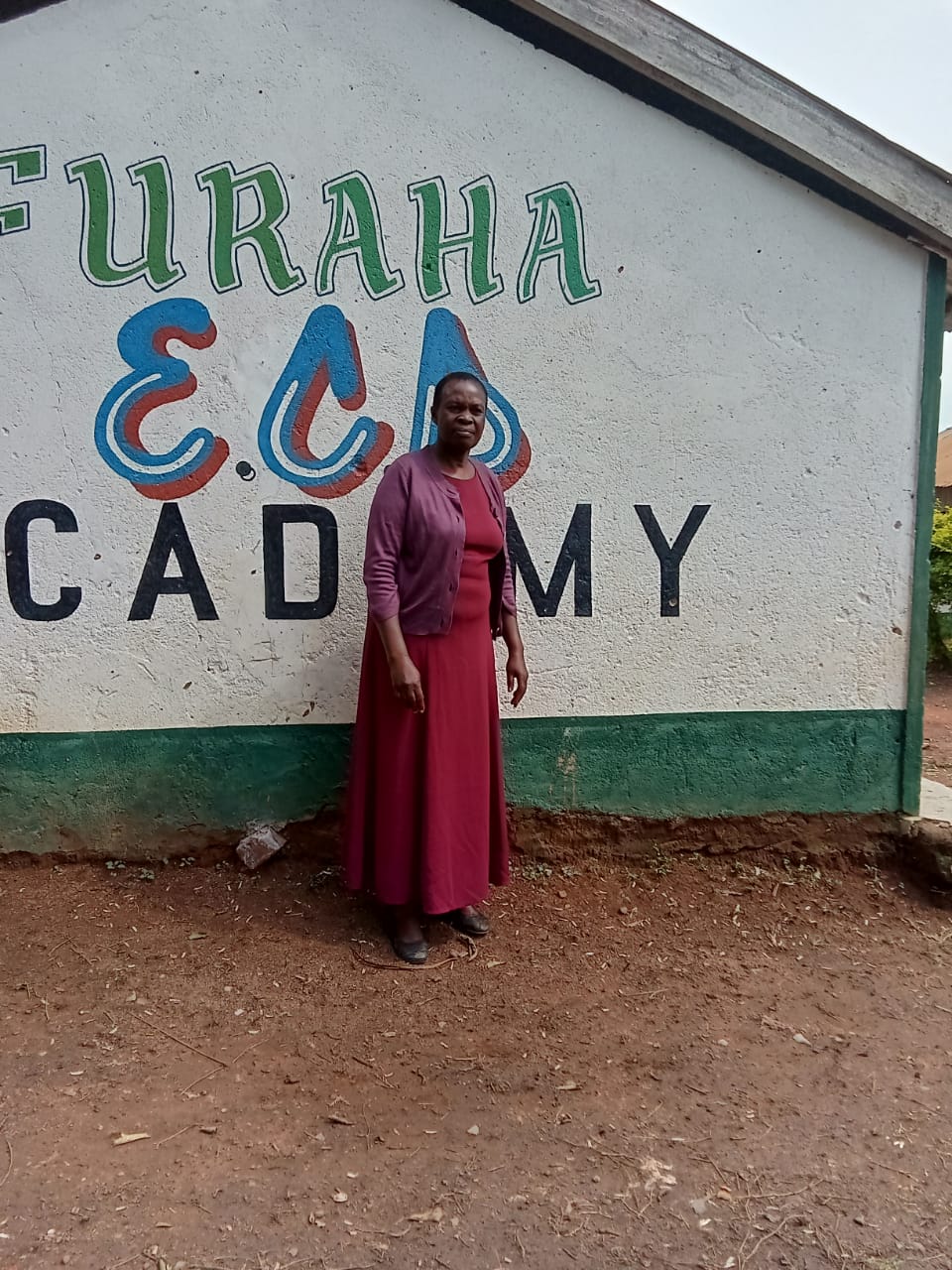 Reading Time:
4
min read
Celestine Omondi from Kenya combines a passion for teaching with a keen entrepreneurial spirit. She credits COL's Lifelong Learning for Farmers programme with equipping her with the skills and knowledge to improve her own life and create livelihood opportunities for others.
"Through L3F, I have gained knowledge in farming and financial management which has widened my income base," she says.
Widowed with four children in her care, Celestine was looking for ways to support her family and accepted a low-paying job at a local school. Soon the head teacher noticed her natural talent for childcare and advised her to start an early childhood education centre of her own. Celestine opened the facility in a room offered by her father-in-law, and with enrollments growing she started to look for new resources to expand the premises.
Celestine had no bank account, and her financial options were fairly limited. A life-changing break came when Celestine enrolled in L3F, gaining knowledge about table banking and developing farming skills. With a farm input loan from the Siaya Sustainable Economic Enterprise Development Saving and Credit Cooperative Society, she started working the land and eventually purchased a half acre plot.
Celestine was able to open the Furaha (meaning Happy) Academy. Having started with 20 children and one teacher, the facility has grown to 307 pupils and 14 educators and now offers care services spanning from early years to primary school.
A lifelong learner herself, Celestine has been encouraging other women to learn as well. "I have diversified my farming activities and now make money from poultry, cattle and cereal," she says.
Whenever she has questions, Celestine uses COL's mobile learning platform via her cell phone to get help.
Dr Moses Tenywa, COL Education Specialist: Agriculture and Livelihoods, noted: "Celestine's story illustrates a sustainable development pathway of a lifelong learner who is applying income to trades outside farming."