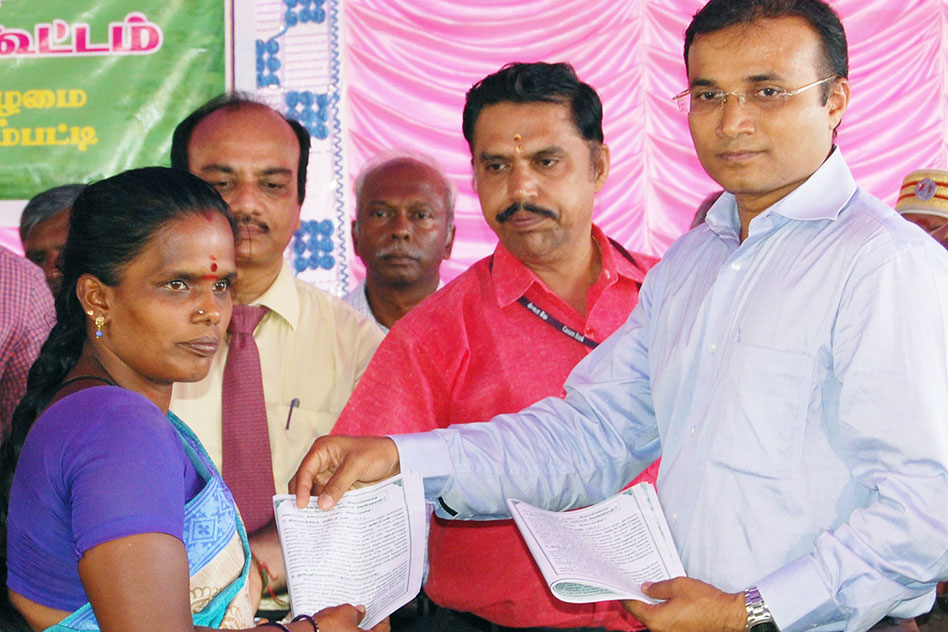 Reading Time:
3
min read
Lifelong Learning for Farmers (L3F) participants in the Indian State of Tamil Nadu received additional credit in the amount of INR12.5 million from Pandyan Grameen Bank to further support their farming activities. The credit was disbursed at the recent Annual General Meeting of Shareholders of Reddiarchatram Sustainable Producer Company Ltd (RESAPCOL), in the Dindigul District. The company was formed by Reddiarchatram Seed Growers Association (RSGA), a nonprofit trust supported by the Commonwealth of Learning (COL) through the L3F initiative.
The Chairman of Pandyan Grameen Bank, Mr N. Ravichandran, noted in his remarks that the bank had gained confidence in lending to the L3F participants due to their good repayment rates over the years. He thanked COL for its financial literacy program, which has empowered the communities to understand their obligations in effective credit management. Remarks by the District Collector of Dindigul District, Dr T. G. Vinay, acknowledged the many challenges facing farming communities and noted the need for committed partners such as COL. He indicated that the government had embarked on the restoration of water bodies and invited RSGA to partner with them in this initiative.
COL's Education Specialist: Agriculture & Livelihoods, Mr James Onyango told meeting participants that COL was impressed with RSGA's use of modest resources to make a big impact in the lives of thousands of the rural poor and encouraged other development partners to adopt L3F. COL and RSGA will work together over the next couple of years to enable the organisations to gain full autonomy, so that COL can direct its attention to replicating and adapting the initiative to other regions of the Commonwealth.