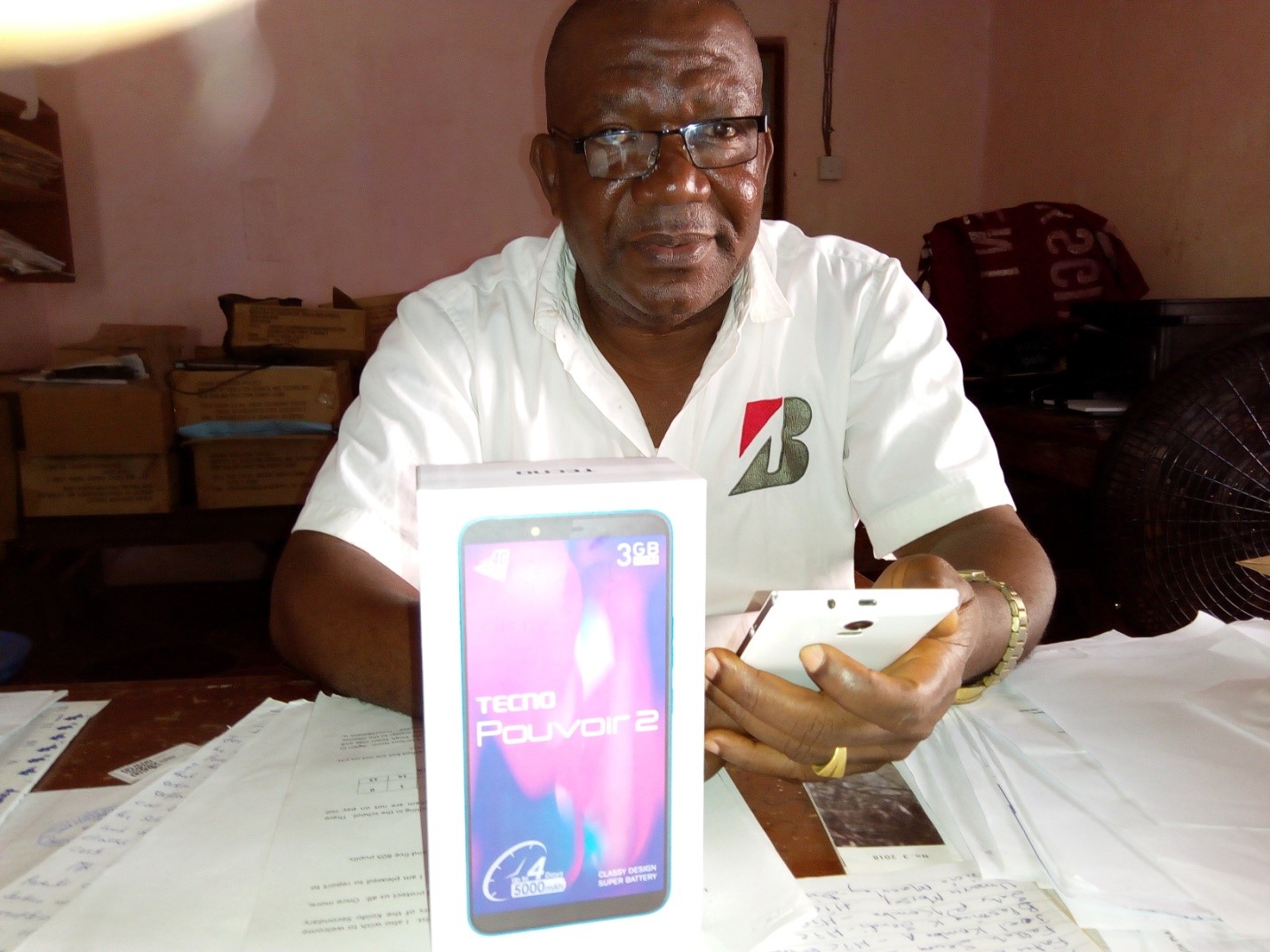 Reading Time:
4
min read
Mr. Sahr Jesse Bendu is the Principal of Koidu Junior Secondary School in Kono, a district located in a remote area of Sierra Leone. Mr. Bendu's school is one of 12 in the country implementing the Integrated In-service Teacher Training (INSET), a school-based programme supported by COL.
As a first step in the implementation of the programme, the school established a coordinating committee. Mr. Bendu is the chair of the committee and he is supported by the school champion in managing the in-school teacher learning activities.
COL is working with Freetown Teachers College (FTC) to provide mentorship, as well as technology-supported resource sharing, in recognition of the need to build the capacity of teachers towards transformative teaching without displacing them from school. School leaders like Mr. Bendu have to ensure that the teachers in their schools engage in peer learning and participate actively in the programme.
At a workshop held at FTC, Mr Bendu shared his experience with fellow school principals and school champions. "In my school, some staff could not afford to purchase smartphones to be able to participate in the activities in the community of practice. It was also difficult for them to access the Internet as connectivity is still a challenge in Kono," he said.
He explained that he knew he needed to do more to motivate his staff. "I encouraged a local smartphone dealer to loan out phones, on hire purchase, to my teachers participating in the INSET programme. I also arranged for training sessions for the teachers on how to use the Internet with their smartphones, using the services of one ICT expert in the community," Mr Bendu explained.
Despite the limitations in infrastructure, the teachers at Koidu Junior Secondary School have been able to form a community of practice using a messaging platform. They are actively sharing resources and engaging in collaborative learning activities outlined in the Blueprint and Toolkit for School-Based Teacher Development (SBTD), a resource developed with the support of COL.
"I believe that we have been able to resolve one of the main barriers to teacher professional development in my school, which is technology and Internet access," added Mr Bendu.