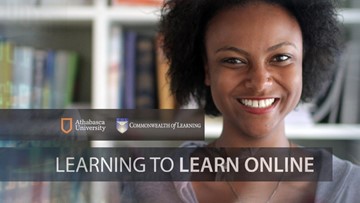 Reading Time:
2
min read
A new massive open online course (MOOC) on "Learning to Learn Online" offered jointly by COL and Athabasca University, Canada, starts on 21 March 2021. This five-week course will explore the fundamentals of the learning process and various models of online courses. The goal is to help learners determine their learning preferences and plan for areas of personal adjustment required for success in online learning.
During the COVID-19 pandemic, online learning emerged as the only way to keep the doors of learning open. This resulted in increased enrolments in online courses, which required different skills than traditional face-to-face education to be successful. Course completion rates were lower, as the majority of learners were not prepared for "learning to learn online."
"The MOOC will address common misconceptions, frustrations and fears about online learning, and will introduce techniques to help learners across the Commonwealth overcome obstacles and gain confidence in self-directed online learning," said Dr Sanjaya Mishra, COL Education Specialist: eLearning.
For registration details of the new MOOC offering, visit: http://www.ltlo.ca/