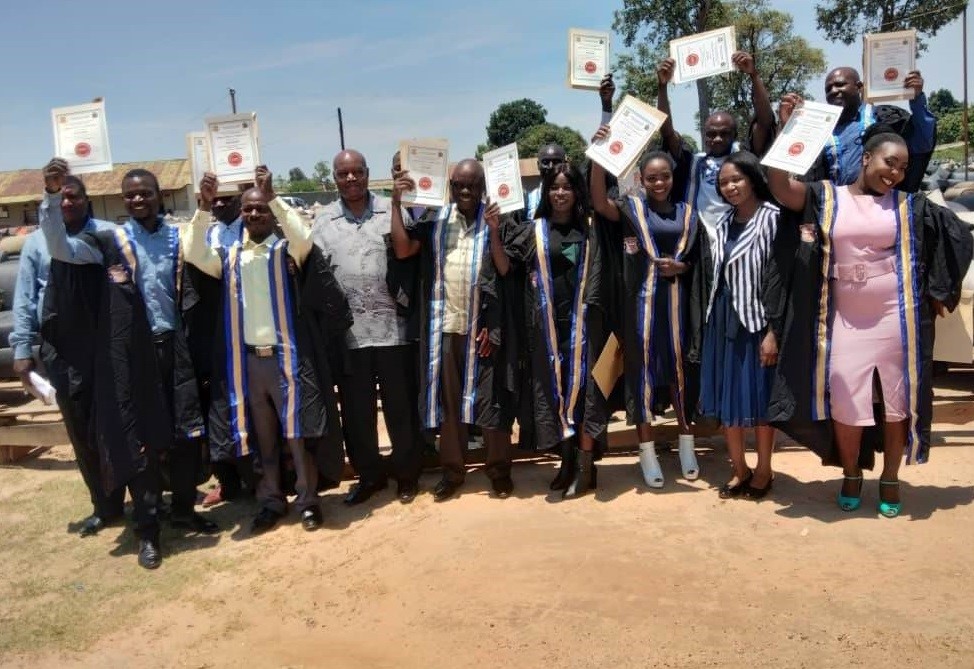 Reading Time:
3
min read
With support from COL, master craftspersons from the Nakadoli Furniture Makers Cooperative (NFMC) have been trained in pedagogical skills and health and safety awareness. They will be applying this knowledge in the workplace as they train apprentices towards formal qualifications. The training was carried out in the framework of COL's Skills in Demand model for scaling TVET using a blend of workplace plus online learning. In Zambia, the model is being implemented in partnership with the Luanshya Technical Business College (LTBC).
At a special ceremony for 11 craftspersons who obtained LTBC's Short Intensive Certificate in Pedagogical Skills, Dr. S H Moyo, LTBC Principal, urged graduates to use this knowledge to help others learn more about manufacturing quality furniture products. "The Skills in Demand model is about improved livelihoods through skills acquisition," he added.
Mr Kelvin Chansa, NFMC Chairperson, said the training was an opportunity to learn the best teaching methodologies to deliver practical lessons.
Another NFMC member, Mr Maxwell Katontoka, noted that the new skills helped the crafts persons overcome the challenges in terms of improving the quality of their products and enhancing their wood finishing skills. "We are now a motivation to the community around us," he said.
According to Ms Terry Neal, COL Education Specialist: Technical and Vocational Skills Development, local partners are translating COL's model from a vision into real-life opportunities to change lives. "This is just the beginning of increasing the number of people in Zambia with the skills they need to improve their own lives and grow the country's economy."