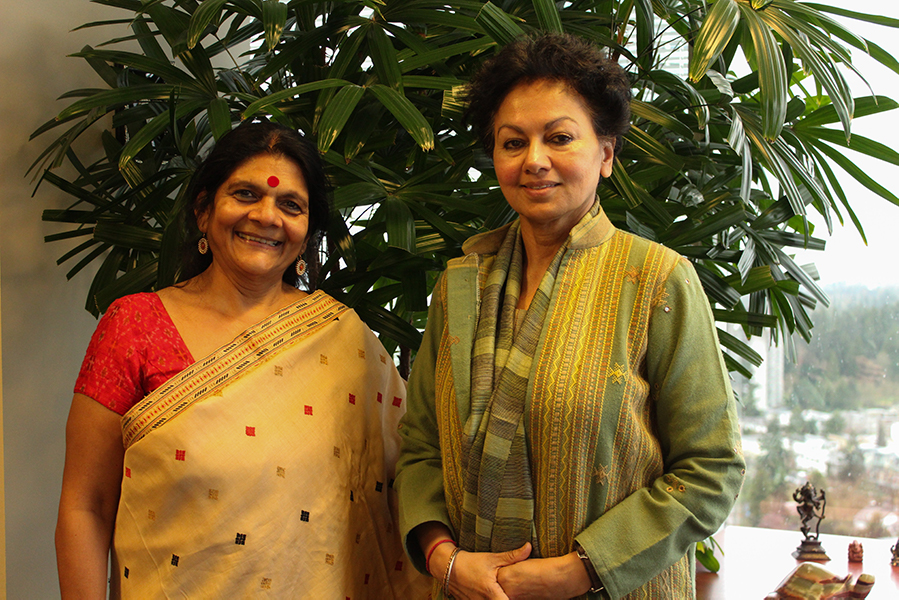 Reading Time:
3
min read
The Founder and President of Mann Deshi Foundation, Ms Chetna Sinha, visited COL headquarters on April 11, 2018 to share insights on the Lifelong Learning for Farmers (L3F) initiative and GIRLS Inspire project. Mann Deshi is partnering with Commonwealth of Learning (COL) in implementing these two activities in India.
"COL is always thinking of people on the streets and those in need… finding ways to empower them. GIRLS Inspire is providing girls and women with knowledge and joy in very inspiring ways," said Ms Sinha. She was provided with an update on a new board game that is aimed at educating women and girls in India on legal and social rights. This game is being developed by COL and Mann Deshi Foundation, with the help of interns from the University of British Columbia.
COL's Senior Adviser: Women and Girls, Ms Frances Ferreira said: "We have developed an educational game to make learning about social and legal rights more engaging for the girls whose rights have been taken away. This game will help to diversify the learning methods, using a strong storytelling approach and ensure that complex but important legal information is in the hands of those who need it."
"Partnering with Mann Deshi in L3F has enabled us to provide quality learning to over 104,000 marginalised farmers in India. These farmers have been empowered with financial management and business development skills that has improved their livelihood," said COL's Education Specialist: Agriculture and Livelihoods, Mr James Onyango.