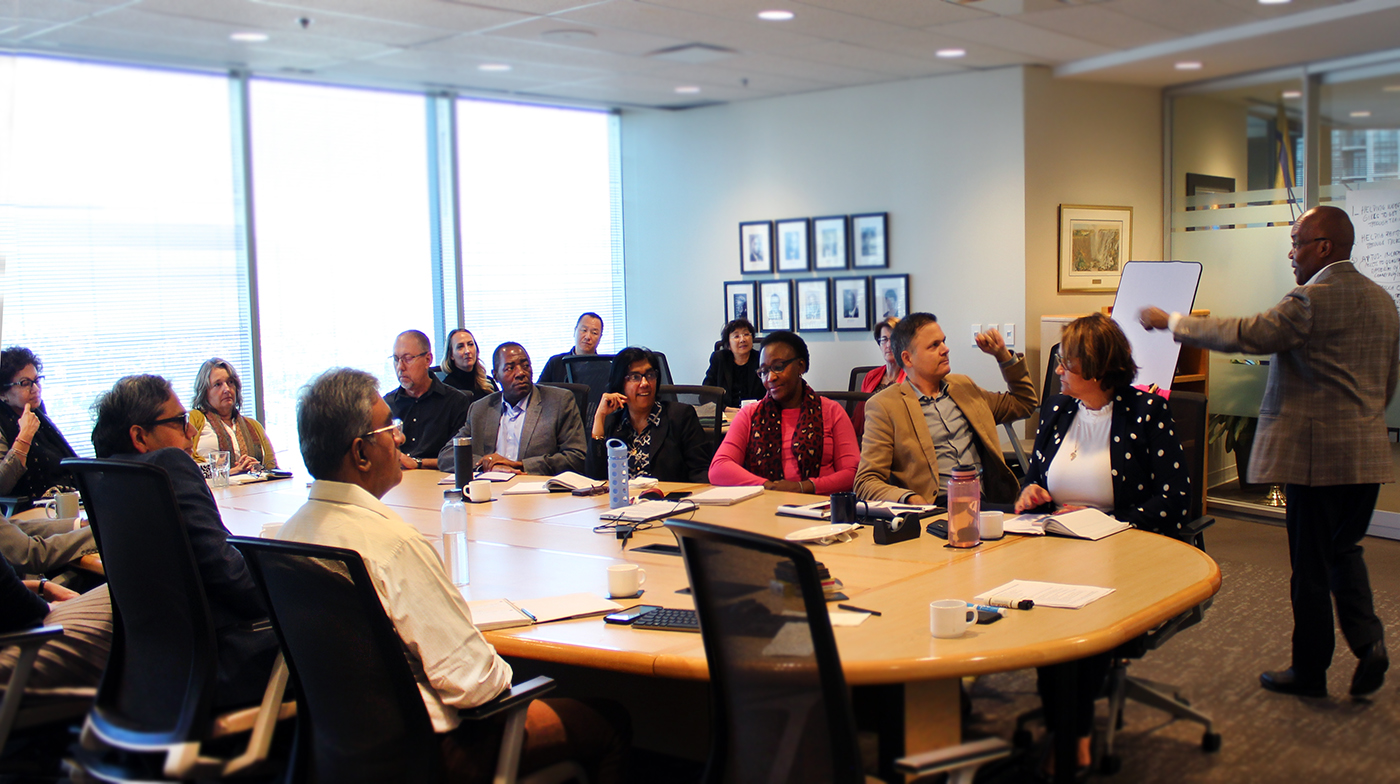 Reading Time:
3
min read
COL has initiated a series of planning retreats to develop its next strategic plan for the period 2021-2027 and to garner wide input from stakeholders. This planning process will guide the organisation to best respond to the challenges of the changing world. The first meeting was held on October 1 with staff and was facilitated by Dr Maxim Jean-Louis, President and CEO of Contact North.
"Minimum intervention with maximum impact," is how COL President and CEO Professor Asha Kanwar summed up this pivotal factor for a successful Strategic Plan.
The current plan was finalised in 2015 and focused COL's activities on the UN sustainable development goals, especially Goal 4. It aimed to position COL as one of the world's leading innovators in open and distance learning, especially within the Commonwealth.
Since then the notion of sustainable development with its three pillars – economic, social and environmental – has undergone significant shifts.
According to Professor Kanwar, "It is not enough to have just economic empowerment anymore, we need to include parameters of well-being and happiness. Social inclusion has expanded as well, with the needs of persons with disabilities gaining prominence more and more." She added that environmental issues have also escalated to a full-blown crisis, with a large impact on education.
Following a series of internal and external consultations, including with COL Focal Points, COL will make the draft of the Strategic Plan available for public input in the autumn of 2020.