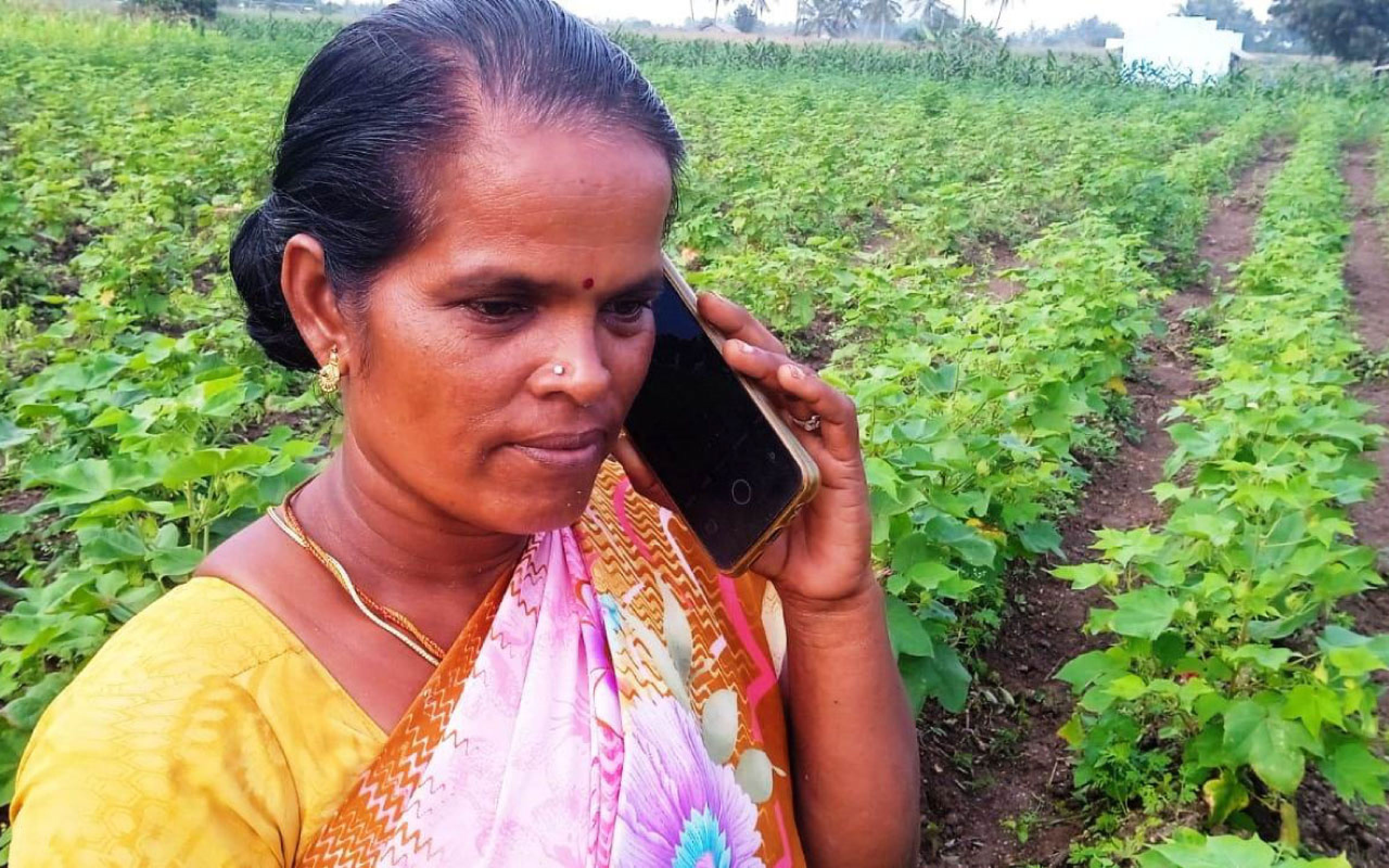 Reading Time:
3
min read
Ms Selvi from Tamil Nadu, India, has been cultivating jasmine for a living but irrigation has been a constant challenge. Ms Selvi was forced to undertake other work to supplement her farming income. She was about to give up farming altogether when an opportunity to improve her livelihood through COL's Lifelong Learning for Farmers (L3F) presented itself.
With COL's support, Ms Selvi joined a local self-help group called "Nature" and started receiving daily voice messages on her mobile phone with useful agricultural tips.
"Mobile learning brought me back to farming. Because of continuous learning practice, my agricultural expenses have come down, I have adopted appropriate irrigation methods and can now control weeds in the field," she says.
In addition to voice messages, COL's local partner, the M.S. Swaminathan Research Foundation (MSSRF), is also distributing a monthly newsletter among local farmers with information in the local language.
Through better farming practices, Ms Selvi was able to produce higher jasmine yields.  Improved income has allowed her to financially support the education of her two daughters, one of whom is a university student and another attends high school.  She has also renovated her house.
Ms Selvi now plans to become a local resource person in jasmine cultivation and share the newly acquired knowledge among other farmers, particularly women.
Dr Rengalakshmi, MSSRF Director, Ecotechnology noted that women farmers typically have domestic and care responsibilities that limit their mobility, and mobile learning is especially convenient for them. Enabling their access to mobile phones and providing easy-to-use content and continuous needs assessment have contributed to the success of L3F on the ground.