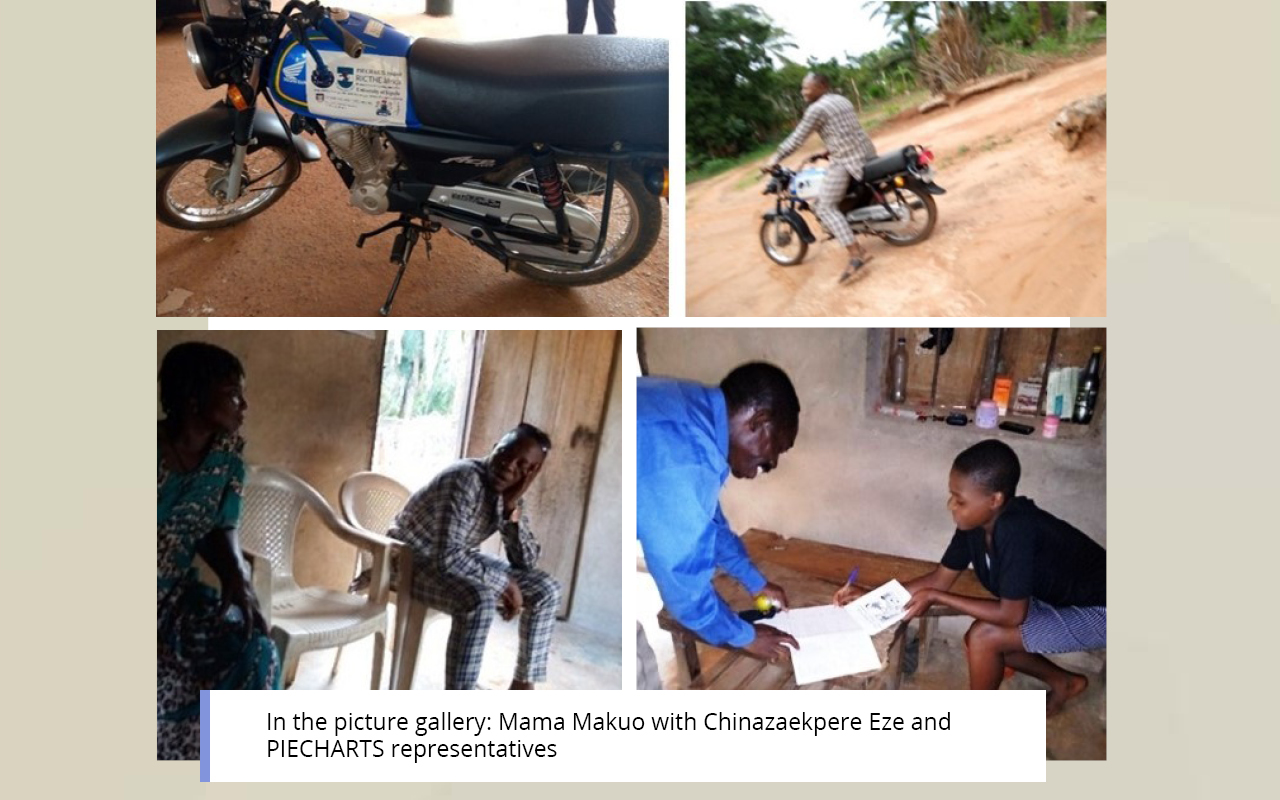 Reading Time:
3
min read
Mama Makuo, a villager in southeast Nigeria, sells roasted cashews at a local market for a living. She has not had a chance to learn to read or write and welcomed an opportunity for two of her children to receive education through a COL-led mobile learning project.
Using motorcycles, two workers from PIECHARTS, COL's partner in Nigeria, delivered materials created from online OER to 140 out-of-school children in Enugu State, including Mama Makuo's daughters. Covering 11 topics in nine school subjects, these resources were customised to meet learners' individual needs and were shared using a weekly library circulation method.
For 17-year-old Makuochukwu Eze, the short lessons on "How to Make a Life Plan" were especially valuable. She now wants to pursue higher education and become a science lecturer. Her 16-year-old sister, Chinazaekpere Eze, who wants to be a trader, enjoyed learning about the ways the Internet can help sell products and services.
The project pilot proved successful in addressing a demand for learning that relates to lives and livelihoods. COL will be supporting its upscale to reach 2,000 out-of-school children and guide some of these learners from informal into formal learning.
Mama Makuo herself has learned a lot through the project, especially about recycling and keeping her family healthy from water-borne diseases. "Many of the things you people are teaching my children are not even taught in schools," she says.