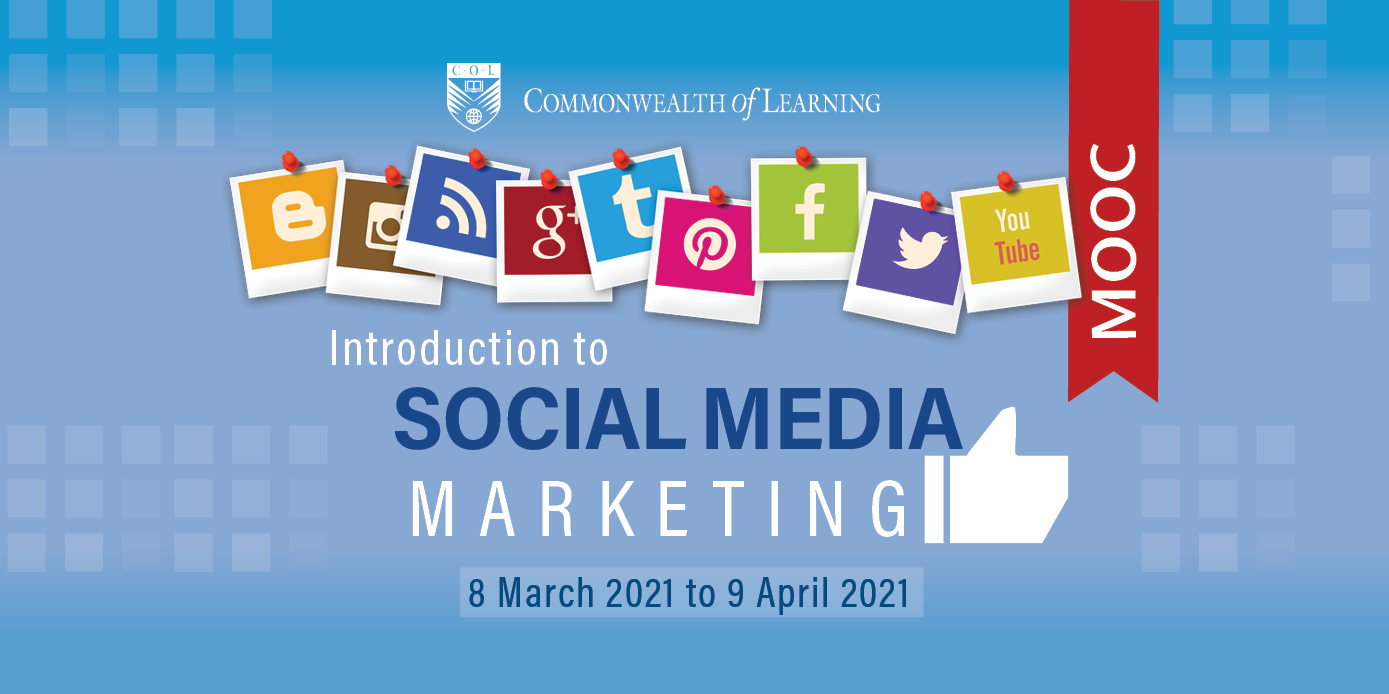 Reading Time:
4
min read
COL has developed a new MOOC for anyone interested in developing insights into the effective use of social media for marketing and communication purposes. Enrolment in Introduction to Social Media Marketing, which will start on 8 March 2021, is now open. Using up-to-date learning design and simple, accessible technology, the course runs on the open-source mooKIT learning platform.
The five-week course is designed for all those engaged in start-ups and small-scale businesses, as well as representatives of NGOs and government organisations. It will also benefit teachers who want to build on their knowledge and practice in teaching and learning with technology.
Participants will learn from readings, video, exercises, quizzes and short assignments, as well as discussions with instructors and fellow course attendees. They are expected to put in three to five hours per week to successfully complete the course, and certification is available for those who finish all required course work.
The MOOC is led by Dr Tejinderpal Singh, Associate Professor at University Business School, Panjab University, Chandigarh, India who has developed and delivered the 'Digital Marketing' MOOC, ranked amongst the top 10 business online courses worldwide by Class Central.
Dr. Singh said: "Effective use of social media can improve customer engagement and business. There is a huge employment opportunity in the field of social media marketing." He noted that the course will prepare participants to develop relevant skills for a variety of jobs.
Dr Sanjaya Mishra, Education Specialist: eLearning, COL noted that according to the Future of Jobs Report 2020, digital marketing (social media marketing) is one of the top five jobs currently in demand, and is an important 'green economy job' for the future. "The MOOC will be of particular use to youth across the Commonwealth who are encouraged to register," he added.
To register, visit https://www.mooc4dev.org/ISMM
Download Brochure at: http://hdl.handle.net/11599/3735