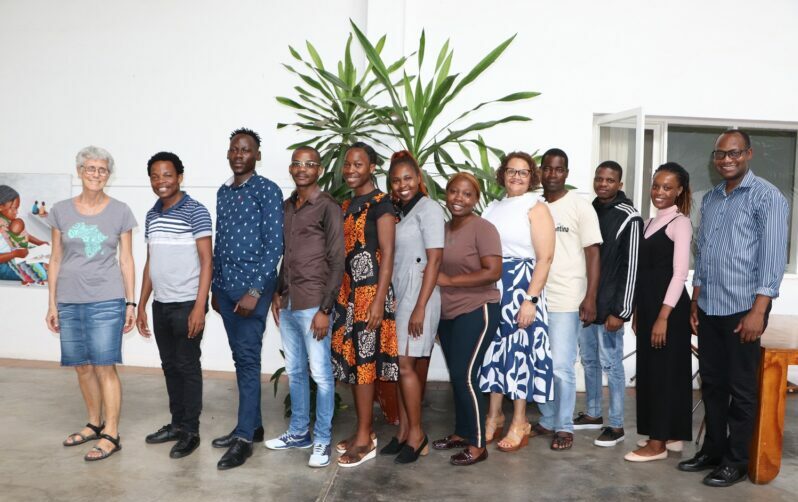 Reading Time:
3
min read
COL recently conducted a workshop in Mozambique on using open educational resources (OER) and developing online resources for staff at Aid for the Development of People for People (ADPP). COL has partnered with ADPP to train women and girls in marginalised communities in Maputo Province in skills and facilitate opportunities for livelihoods.
COL's Acting Director: Skills, Ms Frances Ferreira, facilitated the workshop. She commented on the workshop's objectives and goals, "The participants were introduced to the concept of open educational resources and its contribution to equitable education systems. They were made aware of the relevance and benefits of OER for the GIRLS Inspire initiative which aims to improve equitable education for girls and women from marginalised communities. To this end, they were encouraged to create their own OER through collaboration with partners in the education sector and to advocate for OER adoption and its promotion and use at ADPP."
One participant said, "This kind of training is very important for the organisation and for the individual. I am in the materials development section, and it is the first time that I have learned about OER. This session will not only help ADPP to develop OER but will also help ADPP to share its learning resources."
COL's experience shows that by making use of OER-based learning opportunities, combined with having staff skilled in their use, then institutions will be able to leverage open and distance learning more effectively, distribute their materials easily, augment their training resources and enhance regular course content which can result in significant cost savings.