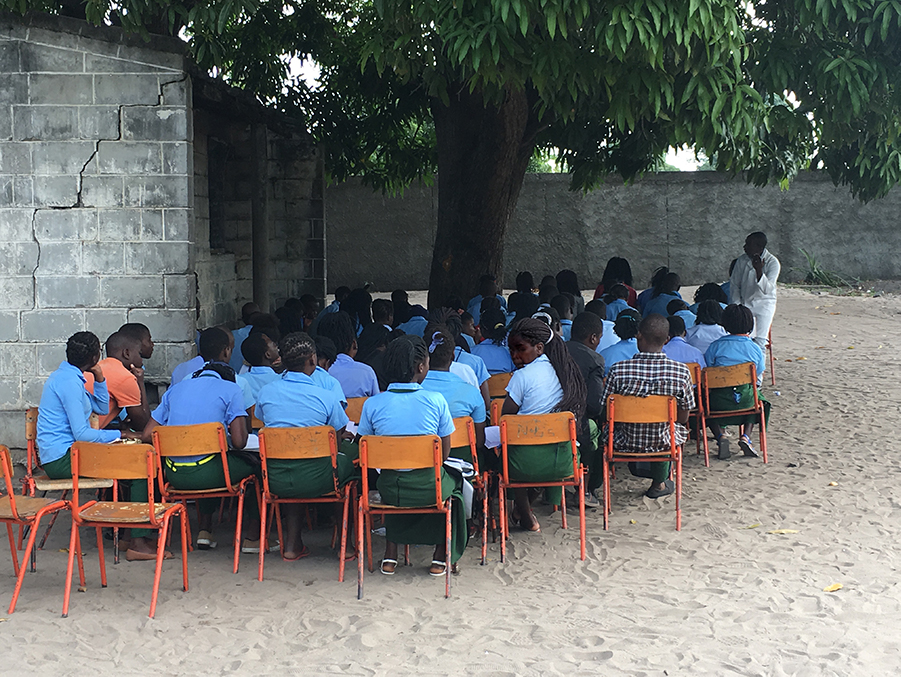 Reading Time:
2
min read
The Ministry of Education and Human Development and the National Institute of Distance Education in Mozambique have completed the first phase of adopting COL's Open/Innovative Schooling model. During this phase, COL supported the ministry to identify the school subjects to be re-versioned to eLearning resources and the teachers to be trained on curriculum design. The ministry appointed a service provider to develop its learning management system (LMS).
Speaking on the significance of completing this phase, COL's Senior Adviser: Open Schooling, Dr Johan Hendrikz noted that Mozambique was the first of four countries where the model was launched to implement the second phase. This phase includes the introduction of eLearning resources in 15 schools selected by the ministry.
"With the help of Aptus, this model can be implemented in countries where basic internet accessibility and bandwidth in schools is extremely poor," said Dr Hendrikz.
PHOTO CAPTION: Students at one of the 15 pilot schools where the e-Learning resources will be introduced.