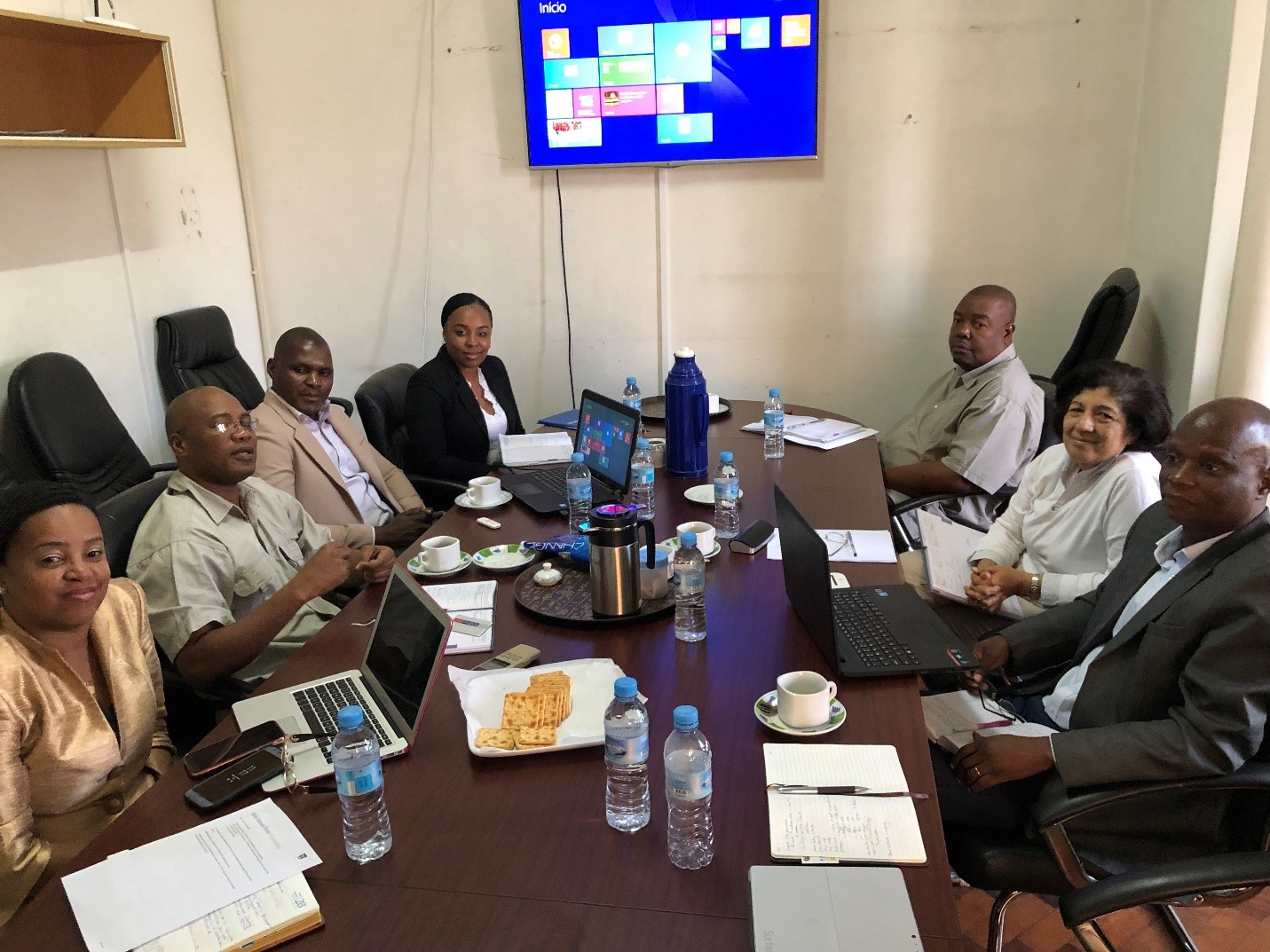 Reading Time:
2
min read
The National Institute for Distance Education (INED), within the Ministry of Education and Human Development in Mozambique, has been working with COL for some time on developing a more technology-enhanced learning model for open schooling in the country. Having recently completed a review and revision of the open educational resources (OER) created during Phase 1 of the initiative, the INED team turned its attention to developing a Monitoring and Evaluation (M&E) strategy that will enable the Ministry to make informed decisions about how to improve the model and its roll out going forward.
The core INED team recently completed a baseline study which gathered and analysed both quantitative and qualitative data from the fifteen centres involved in the pilot. This involved analysing trends in learner enrolment, retention, pass rates and progression, as well as the ICT readiness of learners, teachers and centres.
The M&E team, comprising Nilsa Cherinda, Sergio Cossa, Belmira Nhaduco, Nadia Lorenço, Joao Jeque, Laura Gomes and Luís Fancisco Uamusse agreed that this has been a challenging but informative process.